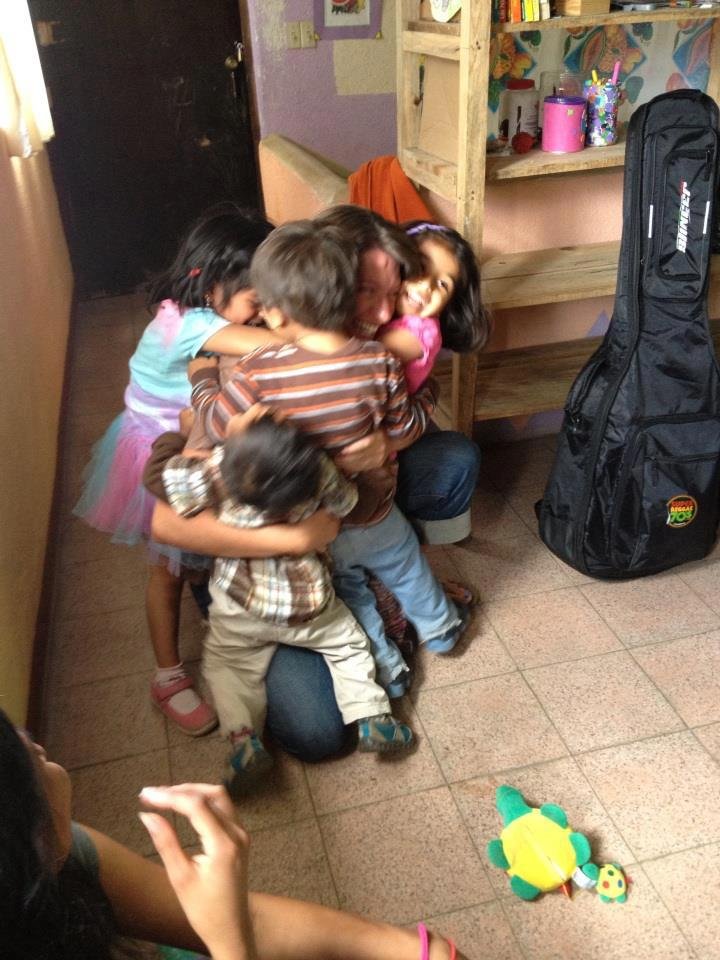 A very warm hello from Guatemala,
Before we get started with our report on this project let me first say that, today Tuesday 3rd of December, starting at 12.00pm (noon) Eastern Time,Microsoft will be mathcing all donations to us (up to $1,000) by 100%. So just after that time, not before, and no later than 12.30 or 1PM (because the matching funds will eventually run out) please click the donate button for this project and help our education/sponsorship programs get matched well and good!

And, now the report. It's often difficult to summarize a year in a few short paragraphs. We tend to like to incorporate stories and make it more than just a numbers game J. So we will our best to keep it brief, informative, as well as from the heart.
Our sponsorship program has 2 main objectives. First and foremost, to allow the children to study, as education is the primary focus of Integral Heart Foundation.

But along with that, we strive to create a connection between the sponsor and their sponsor child. The form of help that allows the students to keep studying varies from situation to situation as well as age range. We now have 60 sponsored kids and teens from the ages of 3 up to 21. Generally with the younger ones, the aid is in the form of food and/or school supplies. This helps the family be able to afford for their children to go to school.
The older students, the ones who are studying at a higher level of education; the sponsorship goes directly towards their studies as almost all schools charge a monthly tuition. Without this extra help, these students would not be able to continue studying and pursue their educational goals and dreams. This help, coupled with the Critical-Thinking/Philosophy classes are allowing these adolescent and teenagers to thrive. Most of them are opening their minds and doing very well!

The personal connection comes in the form of notes, cards, and emails. As well as sending updates on the students progress in school with their report cards. And when possible, skype chats to have as close to a face-to-face interaction as possible.

As of the end of this year we have 34 families that have at least one sponsored child, some have two, and some three. Our total number of sponsored children, adolescents, and teenagers is 60. We estimate that the number of family members that are also benefiting from the sponsorship is well over 100. It is hard to get an exact number as often there are numerous members of the extended family living in the same house.

Liz Flinn, our Director of Programs along with her co-worker, Family Liaison, and Guatemalan native, Marisol Hernandez, we stay in touch with the families, get them the supplies when needed, visit their homes regularly, and often are a listening ear for the mountain of struggles that come along with living in poverty. When appropriate we offer counsel, more than anything we try to help them see that they have the power to change things if they so choose.
Additionally, for the first 8 months of this year, we operated a preschool program that served fourteen children. But after the first year of operations we struggled to find new children to attend and as well, to find sufficient funding to keep it open. So at the end of August of this year we had to close the doors. The families were very sad, the parents saw the same improvements in their kids that we did. They were behaving better with other children and at home. They were well nourished and the parents knew that they were in a safe place and well cared for while they were working. Fortunately, we do have at least one sponsor in all the families so we are maintain contact with them and providing them with a monthly food basket.

Liz also spent some time this year getting to know other organizations and exploring partnership opportunities, because right now we don't have our own facility and so we have been exploring the use of other sites. We are very grateful to Ixquic Spanish School which has allowed us to use their space for meetings with some of the families as well as provide a weekly place to hold an English class for 2 of our sponsored students and also to Iglesia Del Camino for allowing us to use their space for the CT/Philosophy classes. We also had a donation from a private donor who wanted to show some Charlie Chaplin movies in a soup kitchen for homeless people here in Antigua. The donation was for the use of our projector and was able to help out in our sponsorship program. I will be continuing to seek out partnerships and opportunities to better serve our families.
Thank you so much for all your support and we look forward to a wonderful future,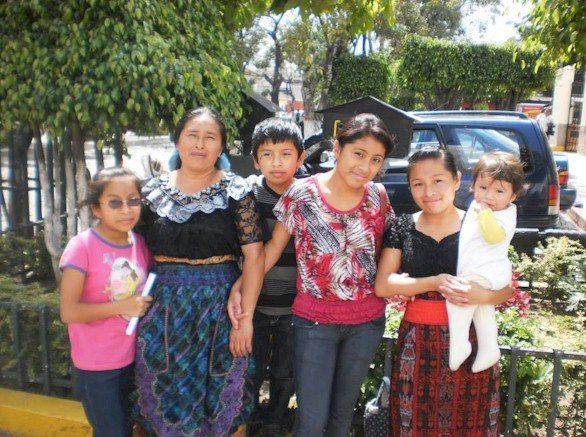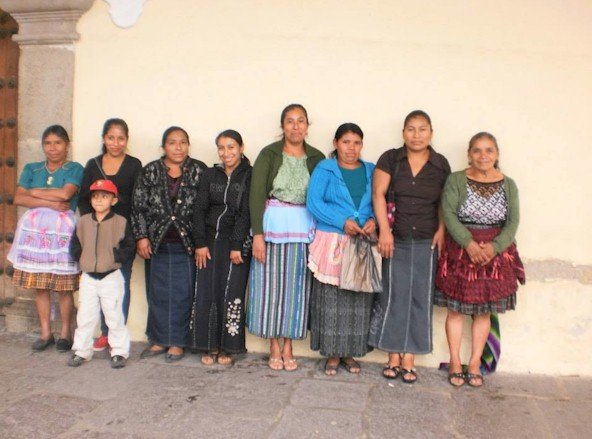 Links: