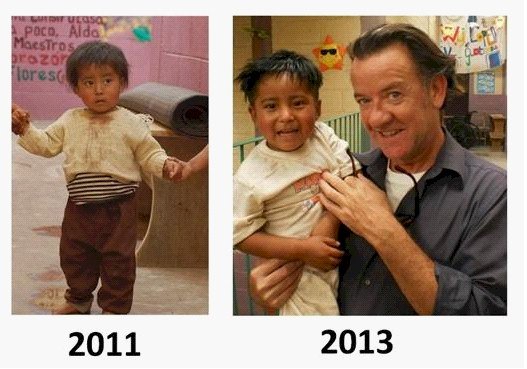 We hope that this report finds you well in your late summer activities, whether you are enjoying the end of the summer season holidays or continuing on with daily life.
Here in Guatemala we are into the rainy season and thankfully it hasn't been quite mild so far. Though the rain is needed for crops, we are grateful that there haven't been any big storms which can affect our families.
As a supporter of our preschool/kinder program here on GlobalGiving, we would like to update you on some important happenings (and some specific news on Luis, Jimena & Chente in relation to these changes in this program).

First of all, on behalf of the children, their families, the staff and Integral Heart Foundation, we are extremely grateful for your continued support of this program and the kids. As you will see from the photo below, there have been noticeable improvements not only in the interactions of the kids as a result of daily supervision and time with kids their own age, but also in their complexion and energy due to the regular care and nutrition they have been receiving.

The change that is happening this year is that we are integrating the Kindergarten program kids into our Sponsorship Program. In preparation we are also looking at other preschools in the area as options for the parents to send their kids to, if they are willing. Under the supervision of our Program Director, Liz Flinn, we will be maintaining contact with the family of each sponsored child as we do with the other 50 adolescents and children in the Sponsorship Program.
At the second preschool/kinder location, which has been operating since 2011 within one of our partner non-profit locations in San Mateo, the kids there have been integrated into existing programs there and are attending on a daily basis. Again, we will be maintaining regular contact with the families of the individually sponsored children in San Mateo. As these children are set for now with daily care in the local programs, our help continues to be in the form of a monthly food basket, school materials, shoes and medicine as needed for each of their families

And, as many of you will recall, the entire pre-school/Kindergarten program got started with Luisito, Jimena & Chente back in January of 2011 (you can read their story here http://www.integralheartfoundation.org/kindergarten.program.htm). They continue to live in their own house on their grandparent's property. They are still attending that local project where they receive at least one meal and one snack per day. So, our direct involvement with them is now based on two things; food and lodging. We, thanks to your support, are able to buy them a monthly food basket and the grandmother, Julia, comes into town so we get a chance to visit with her and see how things are going. The last time we did this, she told us that the kids are doing well and they are always excited when she goes to get the food as she buys the food that they like :). We are also continuing to pay for adult supervision for them during the nights. Jimena & Chente's aunt stays with them in the night.
Thanks so much for your continued support of these three. As you have seen, they have come a long way in their interaction both with kids their own age as well as with adults. They have food, clothes, shelter and most importantly love, which is more than they had when we first met them. Thanks to your involvement we look forward to how they will continue to thrive and do better.

Again we would like to say thanks for your continued support! We can't do what we do without you.

If you have any questions, please don't hesitate to contact us.
Sincerely,
The IHF team.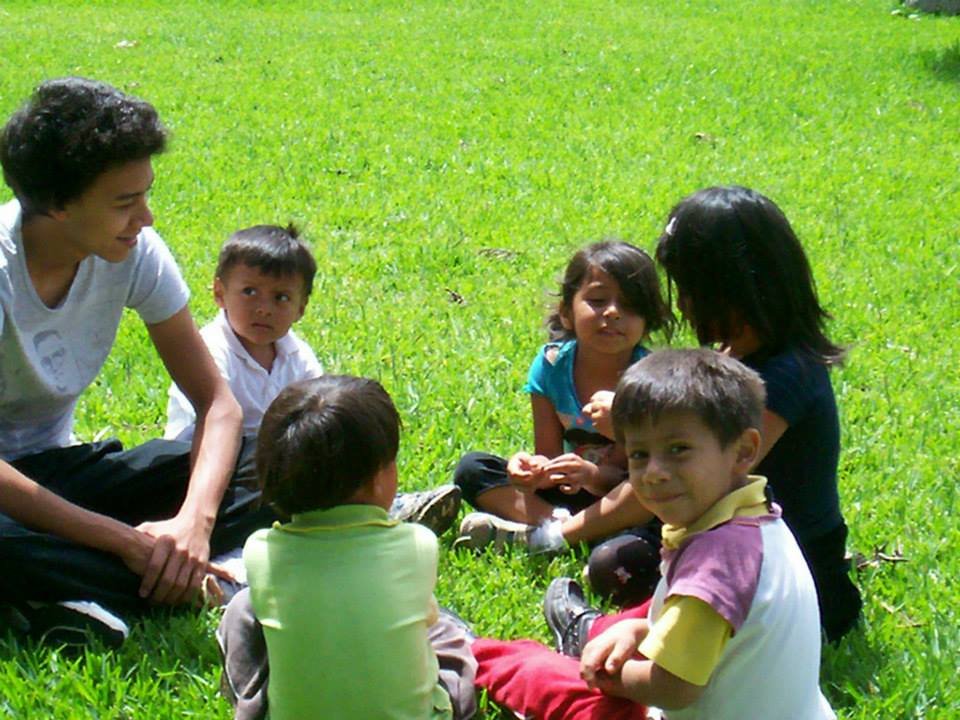 Links: