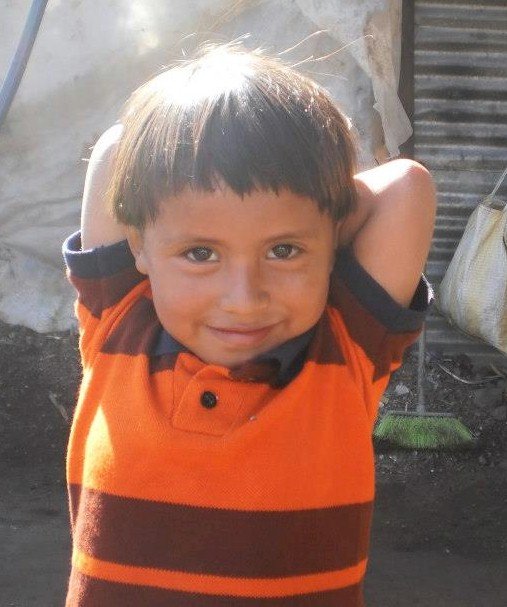 The Story of Byron
Our kindergarten schools provide a safe haven for tots here in Guatemala. Here is a story from just last month on how your support of this program allowed us to respond to a desperate situation involving two year old Byron.
Byron and his two siblings are living with their mom in a cornstalk shack with dirt floors, tin roof and plastic to keep out the elements. His oldest sister had a small a sponsorship through our foundation, which meant she at least was on our radar. Byron, his sister and mom, were also receiving other help to cover their rent and transportation for the girls to school. But suddenly, this other program closed its doors, leaving the girls with no way to get to or pay for school and the entire family was in danger of being evicted. We found out about this when the oldest girl, whom we sponsored, came to us in a panic.
Our first response was to issue a request to our donors and friends to support the family and so far, we have had a wonderful response. We registered the girls in a new school and one donor financially supported them for English lessons.
And because of the existence of our kindergarten program we immediately invited Byron's mom to bring him to one of our locations each morning. Now he gets to play in a safe environment, eats two healthy meals, has a bath and a clean change of clothes, and best of all, a nice nap in the early afternoon! Have we told you how much he loves it? He certainly does!
Thank you for all your support,
The Team at Integral Heart Foundation
Ps: If you would like to a specific child in this program, you can see some of their photos and descriptions here; http://www.integralheartfoundation.org/Sponsor.Guatemala.Child.htm