Project Report

| Nov 9, 2022
When you empower women & girls, everyone thrives.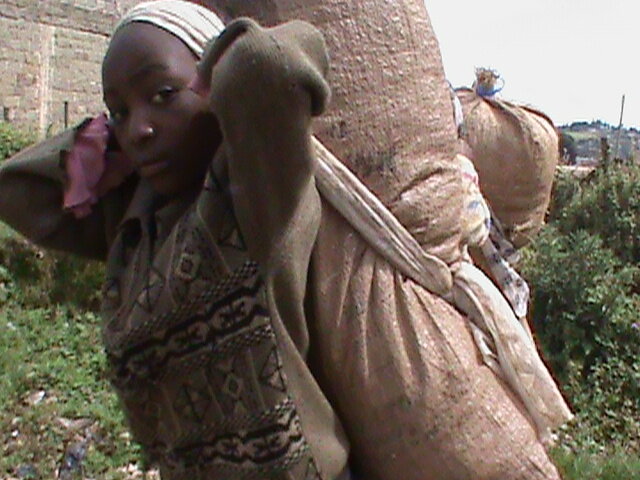 Springs of Hope Foundation is dedicated to lifting young women out of poverty by providing vocational training along with valuable life skills.
One such young woman, who joined Kijiji Mission in August along with nine other young women, is Joy. Joy's story tells of a lifetime of struggle and determination to stay in school and receive an education despite missing long periods due to the family's inability to pay her school fees. Joy's new student profile stood out to me not only because of the struggles she has had to endure throughout her young life as she watched her goal of becoming a laboratory technician or social and community worker seem impossible but also because of her determination to succeed and support her younger siblings. As you read her new student profile, you'll understand why we decided to enroll Joy in a nearby college and cover her tuition expenses while she lives with us and commutes to college daily.
Enjoy Antoinette's unedited report of Joy's profile.
Warmest blessings,
Jennifer Hughes-Bystrom

As is always our practice, we have changed Joy's name to protect her privacy.
Hello Everyone,
Joy is a shy quiet girl. Her smile attracts you to her. She was born in the year 2002 in the rural community of Marigat, Baringo. She is the firstborn in a family of 5 children. Her father is a polygamist, meaning he has two wives and 10 children. Her mother, the first wife, passed away in 2021 and her father moved in with the second wife deserting the first family, and leaving Joy to be the primary support for her four younger siblings. Their father earns a living as a small-scale farmer.
Joy started Nursery school in 2006. The following year, post-election violence and tribal clashes forced tens of thousands to flee their land across Kenya. Joy's extended family move to a displaced person's refugee camp (IDP) known as Mukutani. Being away from their land, they had nothing to feed on and no means to earn a living. The family, along with thousands of Kenyan families suffered a very hard time. They lived at the refugee camp for the next year and once the tribal tension settled down went back to their region. Joy later joined primary school at 8 years old. Her parents weren't able to pay for her school fees so most of the time she was sent home due to lack of fees. She remembers going to school on an empty stomach as they had no food, a dinner of ugali, a corn meal bread being the only meal of the day. In class four she dropped out to help her mother burn charcoal and when it was ready, ferry the charcoal to the nearby center to sell. This is how her mother earned money to buy food, school uniforms, shoes, and school fees for her children. When in class 6, they moved back to their land and started farming which helped them earn some money for food for the family, but Joy was still being sent home regularly due to lack of school fees. In classes 7 and 8 it was a must to be in boarding school. In class 8 she stayed at home for the better part of the year and only went to do her examination.
She was admitted to secondary school but could not join due to school fees. After a month the parents had to organize a fundraiser to assist with her fees. They only managed to get enough money to pay for half her school fees and buy her personal effects to join form one. She was again sent home during mid-term due to the outstanding balance. Her father managed to pay the balance after the harvest season. She went on the same way up to form four, where she stayed home for the entire term, until exam time when she went to do her final exam. After the exam, her certificate was withheld by the school principal due to the outstanding balance of Kshs. 34,900/=. (US $290.00) in school fees.
Her mother passed away in 2021 while she was in form four. Her father moved in with the second wife and family, deserting Joy her and her siblings, and refusing to give any support to the younger, school-aged children. After completing her fourth form, Joy started to braid hair in the village to earn money to sustain herself and her four younger siblings. After we admitted her to our vocational training school, Kijiji Mission to pursue design and dressmaking training, Joy gave what little cash she had earned to her 2nd born sister to start a shoe and sugar business to be able to support their siblings. She really wanted to study to become a Laboratory technician but her grades and lack of funds would not allow her. She then opted to take science laboratory technician or social and community work.
We have found a college in Nakuru that will enroll her once we are able to pay her outstanding school debt and get her original school certificate. After going through all her challenges and hardship, she is still holding on to her dreams and hoping to excel in life and be able to assist her siblings. If given the opportunity we feel certain that this determined young woman will succeed.
We are all so thankful to you for your continued support of these hard-working, determined young women.
Asante Sana,
Antoinette Hoareau
Kenya Project Administration Manager,
Springs of Hope Foundation
In class four Joy dropped out of school to help her mother burn charcoal and when it was ready, ferry the charcoal to the nearby center to sell. Her mother then earned money to buy food, school uniforms, shoes, and school fees for her children
I hope you take a moment. A moment to think about the progress you've been part of so far, the challenges and roadblocks that still lie ahead, and the very real impact your continued support is having for girls like Joy, and their communities as they work for a more equal future. Let's make it a reality, in their lifetime.
Until next time, sending blessings from all of us,
Jennifer Hughes-Bystrom
Links: