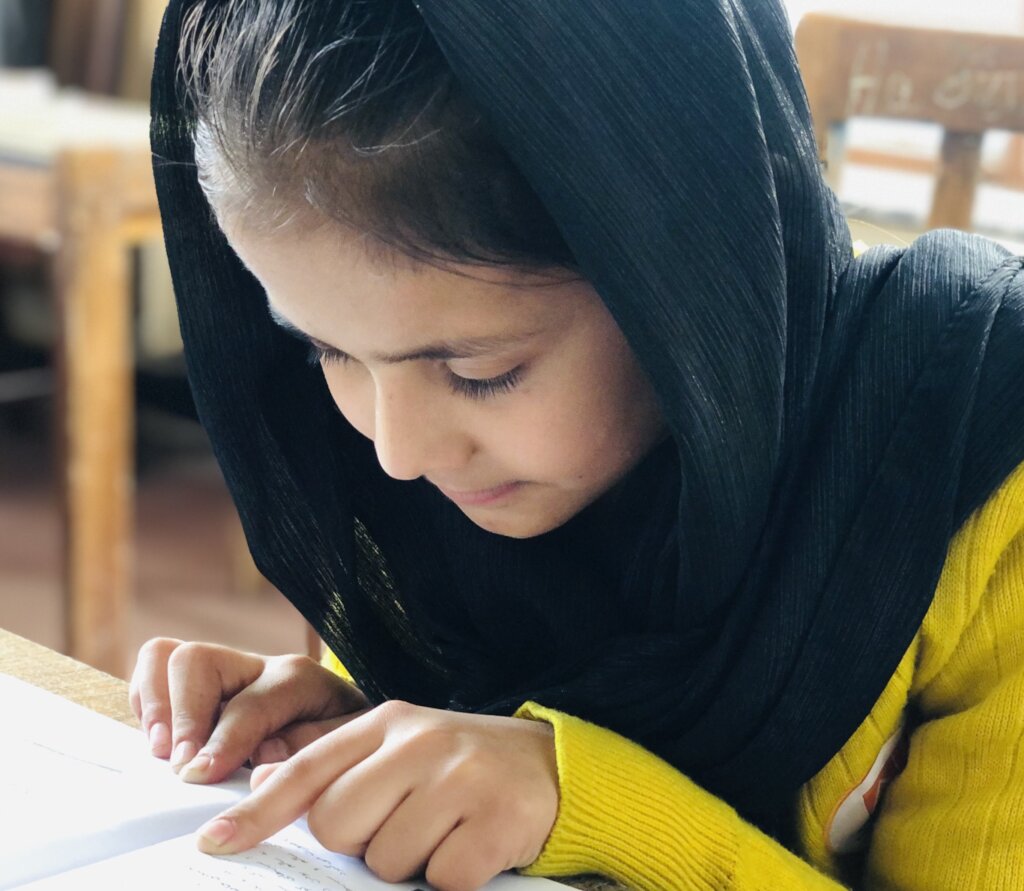 Dear one,
Your support has been a lifeline for many children who faced a bleak future. Without your help, they would have been forced to work on the streets for a meager income and barely enough food. Let me tell you about one of our students who has benefited from your generosity.
Ayesha is 9 years old and attending first grade.
She was selling plastic bags on the streets making $0.46 per day to help with the daily food of her family. She says, "I couldn't go to school because my father, 53 years old, was killed while he was at his job three years ago by a suicide bomber, and I had to start working for us to survive."
Ayesha's father was not able to read or write and to support his family, he was selling juice and water near a hospital in Kabul. Ayesha says, "It was very difficult to work on the streets. I was being scolded and denigrated by municipality workers and shopkeepers. Sometimes, they took my money by force." She continued, "For lunch, some days, some kind people gave me bread and some potato chips."
Her mother is 45 years old, and she begs for bread from a bakery and money from the people who come to the bakery to feed her children. Ayesha has 4 sisters and 3 brothers. The family lives with Ayesha's uncle and has to pay $35 per month for one room.
Ayesha also says, "I am very happy to be in school. I feel that I am growing and learning. I love having lunch every day. I want to become a pilot. Monthly food items that we receive from the school are very helpful for my family."
Thank you for your kind donations, Ayesha has been able to continue her studies this year. We are committed to enrolling 100 more street-working kids in private schools next year as well as sustaining our current students' education for the upcoming years.
Education is the foundation of empowerment, peace, and development. Together, we will witness transformations.