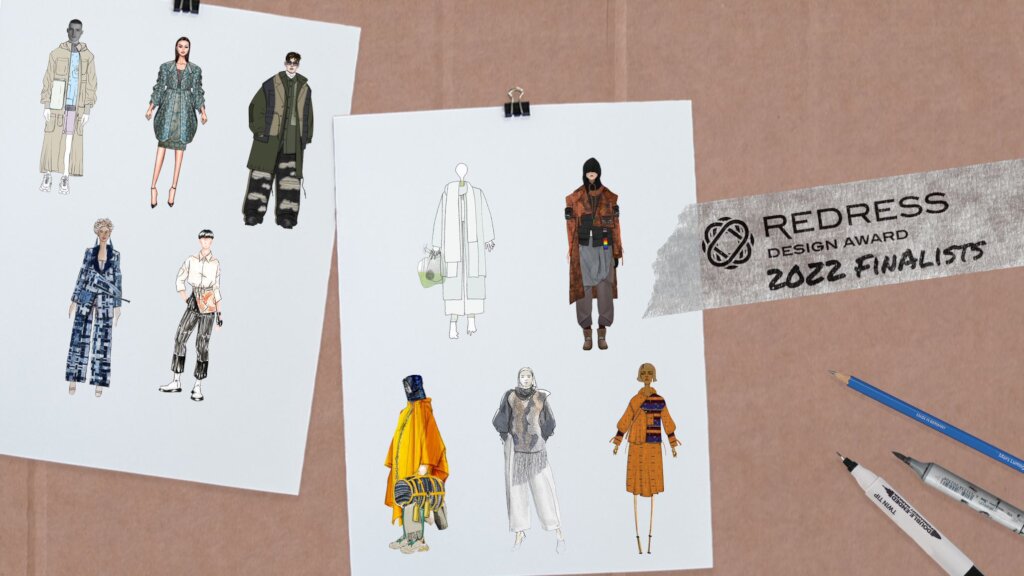 Dear valued donors,
Introducing our latest cohort of Redress Design Award 2022 Finalists! Representing eight different regions worldwide and selected by our international panel of industry-leading judges, the designers are bringing their competition designs to life in time for the Grand Final Fashion Presentation in Hong Kong mid-September, where the winners will be announced. The educational journey undertaken by Redress Design Award contestants is proving its merit as three alumni – former semi-finalists — re-applied this year, earning places as finalists.
Textile waste is a global environmental and economic concern, with more than 50% of fast fashion clothes discarded within one year. Designing sustainable fashion requires a combination of creativity and innovation, with consideration for the source material, the impact of manufacturing and usage, and products' recyclability at their end-of-life.
"As the fashion industry emerges into a post-pandemic world, there is a renewed sense of urgency and commitment to sustainable production," says Nissa Cornish, Executive Director of Redress. "These forward-thinking designers are part of this shift in transforming how we make and use fashion, and it is an honor to support their journey and showcase their talents."
To deepen emerging designers' knowledge of circular fashion design strategies and techniques, our Redress Design Award Pathway Course has opened for registration for the summer intake. Register here!
OPEN ACCESS PLATFORM REFRESH
Last month, we unveiled new improvements to the Redress Academy, our free multilingual online resource with in-depth content on circular fashion design topics, created for designers, educators, industry professionals and anyone wanting to deepen their understanding of responsible fashion design. Please donate here to support our growing education programmes.
Your continued support enables us to continue generating meaningful impact and we thank you!