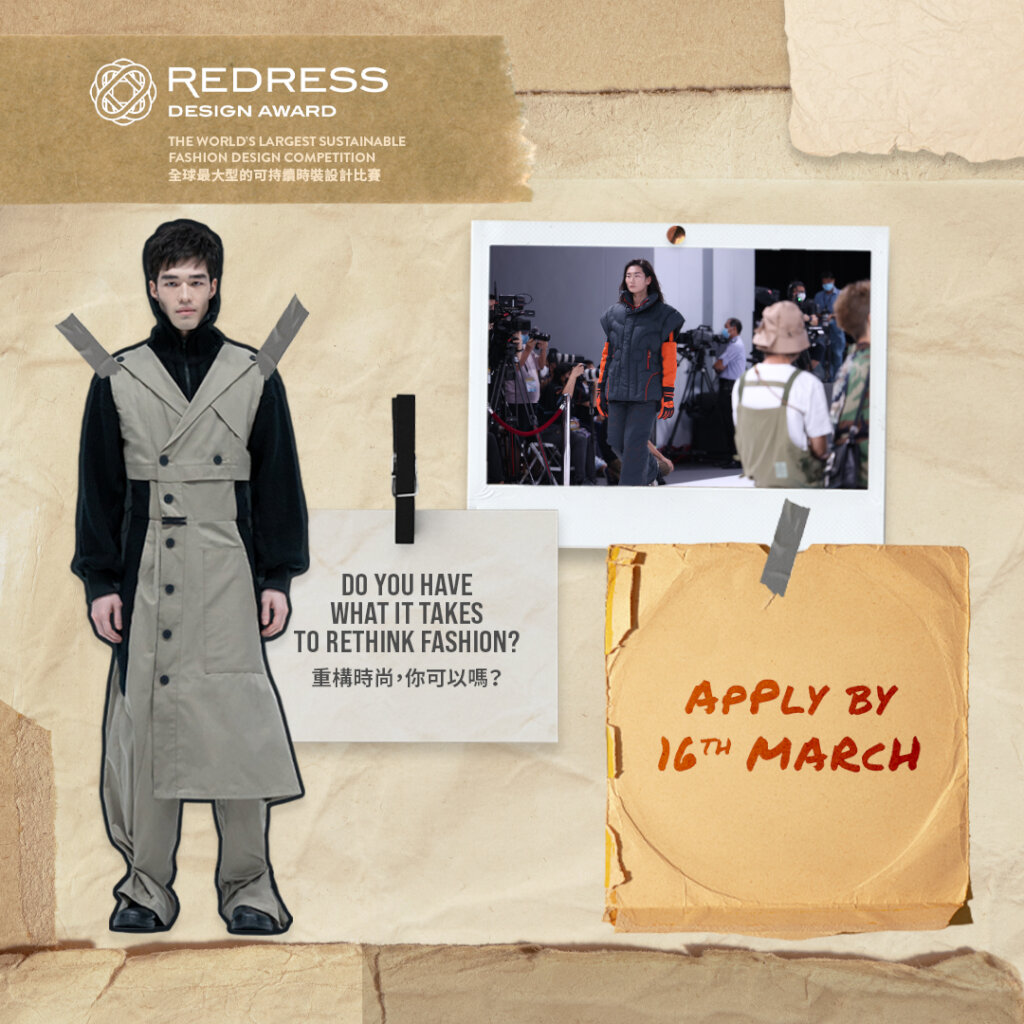 Dear valued donors,
Now in its 12th cycle, the Redress Design Award continues to educate and invite aspiring designers globally to vie for the career-changing winners' prizes - which include a design collaboration with global lifestyle brand, Timberland - to maximise long-term impact.
The competition is open for applications until 16 March 2022, and Redress has developed the Redress Design Award Pathway Course which is free and open to all and delivered by global experts. This course aims to support emerging designers to develop the knowledge, skills, and perspective they need to effectively design for circularity.
"The fashion world is screaming out for innovation to help it transform from polluter to pioneer, and the next generation of designers can help to drive this," shared Jersey Yuen, Assistant Head of CreateHK - the Lead Sponsor for this programme, at the launch event for the 2022 cycle earlier this year.
In addition to the thousands of applicants reached through our educational activities each cycle, the 2022 competition will provide a targeted mentorship programme for designers with strong design skills who are at an earlier stage of understanding in terms of sustainability.
For those who missed it, we recently launched Frontline Fashion Season 6, our digital docu-series set in Hong Kong capturing the 2021 cycle designers' personal journeys and passion to change fashion.
Your continued support enables us to continue to create a meaningful impact and we thank you! The 2022 cycle is currently underfunded so any further donations would be welcomed with thanks, to enable us to reach wider audiences with our educational activities!
If you'd like to find out more about our programme, please refer to these quick links:
The Redress Academy provides resources for designers in sustainable and circular fashion with a specific focus on textile waste.