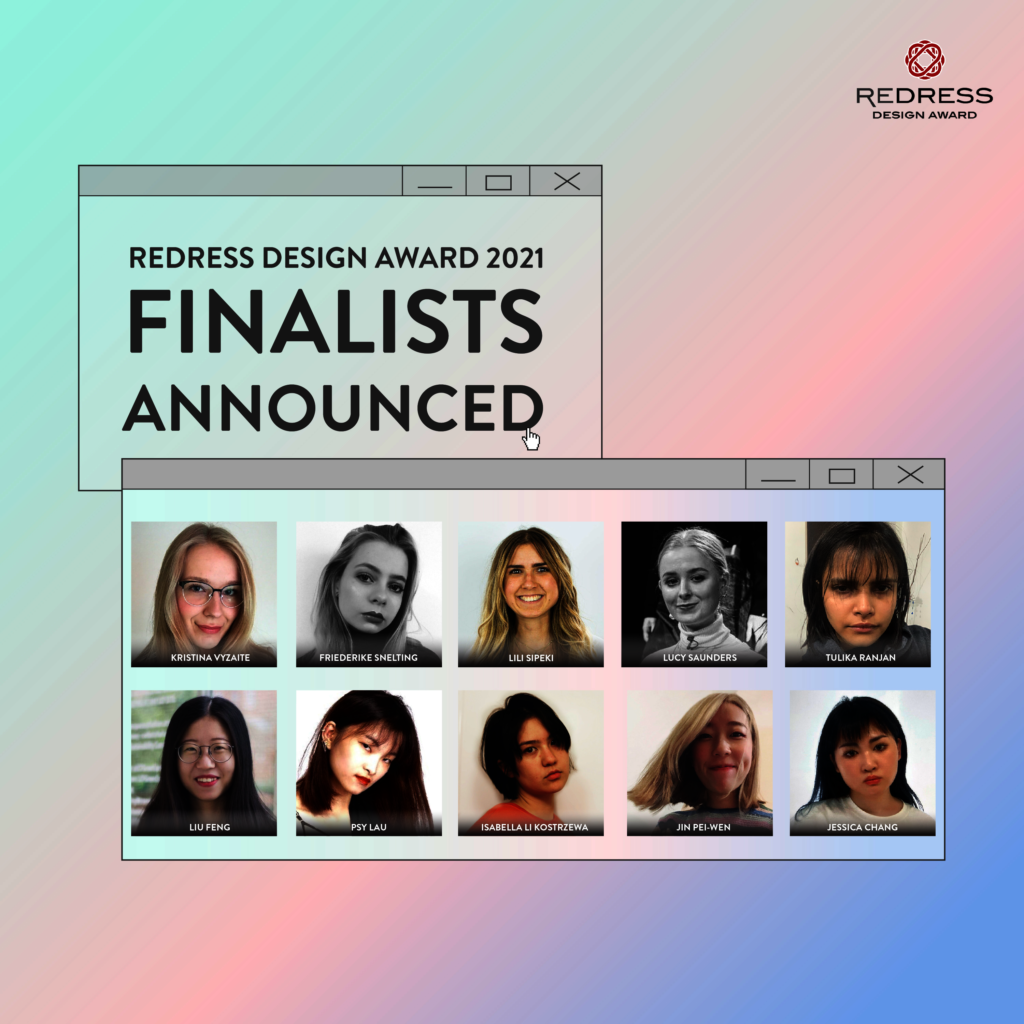 Dear valued donors,
We are thrilled to bring you the latest news from the Redress Design Award - our 2021 finalists have been announced! These 10 finalists, shortlisted from over 550 applications received from 58 countries and regions, impressed the influential judges and are now in the process of bringing their application concepts to life in preparation for the Grand Final in September
This year, for the first time in the programme's history, the public determined one of our finalists via the People's Choice voting, with Tulika Ranjan, joining other 9 designers, for the Grand Final show on 11 September, where winners will be announced - save the date for our Livestream, more details to follow!.
Christina Dean, Founder and Chair of Redress, shared, "To achieve the Redress Design Award's mission - to educate emerging fashion designers to drive the circular fashion system - and to ensure that emerging designers' creativity and commitment are nurtured. As a fashion eco-system of industry and consumers, we must create a path for all fashion professionals to stop fashion's negative impacts in its tracks."
Textile waste is a global environmental and economic problem. Every second, the equivalent of one rubbish truck of textiles is landfilled or burned globally. Fashion designers are key to reducing textile waste through how they design and source. This year's finalists used a wide range of sustainable design approaches that tackle industry waste, like end-of-rolls or samples, and consumer waste, like suits and uniforms. Collectively, their works demonstrate the power that designers have to transform waste. In the 2021 cycle, the project has already reached over 6,800 students and emerging designers through online lectures all over the world.
Explore what prizes are up for grabs this cycle here, and check out our panel of esteemed judges here.
Our education programmes are growing, please donate here to support us. Your continued support enables us to continue generating meaningful impact and we thank you!