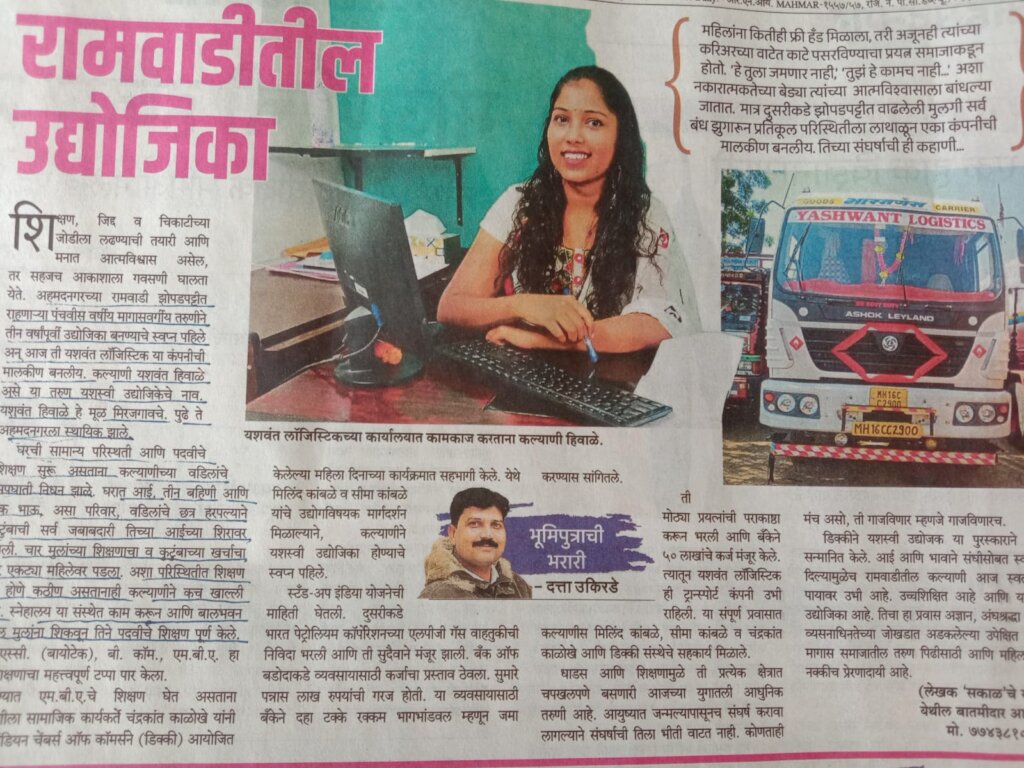 "I am not afraid of struggle as I have had to struggle since birth"
Originally from Mirajgaon, around 30km south-east of Ahmednagar, 25-year-old Kalyani now lives in Ramwadi slum in our city where she attended our Balbhavan after school classes.
Tragedy hit when Kalyani's father was killed in an accident in her school graduation year. Suddenly her mother, three sisters and a brother lost the security of their father's safety net and the full responsibility of the family fell to Kalyani's mother. Four children's education and the family expenses on one single woman's head. As one of our students, we were there to support Kalyani as she completed her BSc Biotech, BCom and MBA while also working part-time to support her family.
While studying for her MBA, she participated in a Women's Day program organized by social activist Chandrakant Kalokhe at the Indian Chamber of Commerce. With the guidance of Milind and Seema Kamble, Kalyani dreamed of becoming an entrepreneur. She learned about the Stand Up India scheme and submitted a tender for the LPG transport of Bharat Petroleum Corporation. Her application was approved but she needed to provide around Rs 50 lakh rupees investment. She submitted a business loan proposal to the Bank of Baroda, but they also required a 10% share capital deposit. Undeterred and with great effort, Kalyani managed to secure the loan.
Yashwant Logistics, a transport company was born and Kalyani has enjoyed great success having recently received a Successful Entrepreneur Award.
Kalyani is standing on her own feet today because of your support and the freedom given by her mother and brother. Not only is she highly educated, but her entrepreneurial journey is undoubtedly inspiring for the younger generation and women in poorer sections of society trapped under the yoke of ignorance, superstition and addiction.
We are so grateful that you have chosen to support our children like Kalyani who face struggles every day in normal circumstances and at a time when the whole world came to a stand she rose above the pandemic to suceed in a male-dominated industry. We are so proud of her and all she has achieved and we know she will inspire many others to follow in her footsteps. Thank you!
Links: