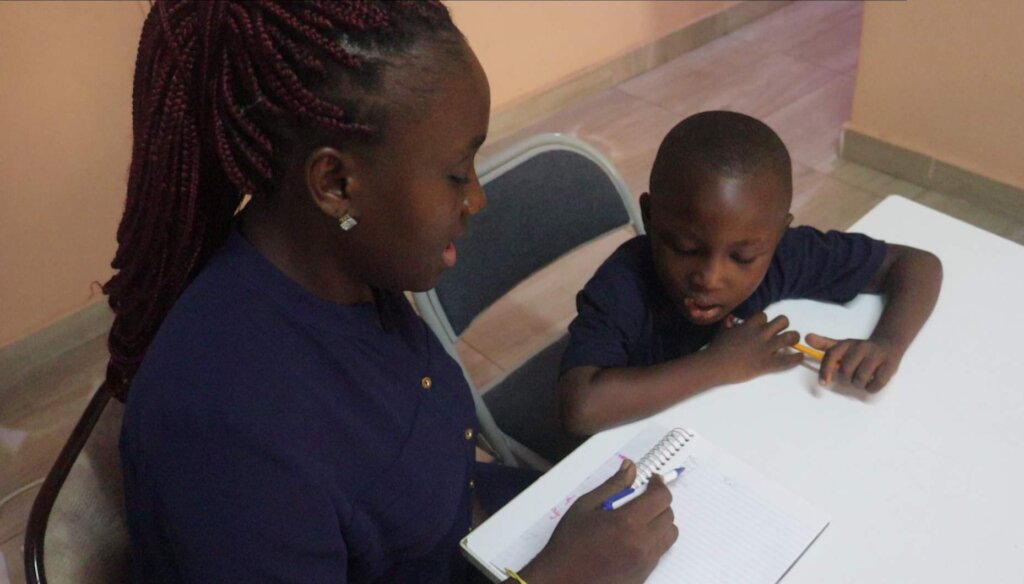 Were your parents very involved in your education?

Do you have any recollections of your parents helping you with homework? Or reading a book to you?

Fortunately, my parents were very involved in my education. My academic progress was encouraged and fully supported.

At Develop Africa, one of our goals is to strengthen the communities we serve by instilling a sense of shared responsibility.

We encourage our beneficiaries' parents to be involved in their education at home as critical members of their support network.
Children like Emile (see video) can receive consistent and sustainable attention.
Research shows that children given just 30 minutes of one-on-one literacy sessions a day saw their reading age improve by nearly two years in less than five months. However, the Adult literacy rate in Sierra Leone is at only 43%, this is one of the factors why many parents may not have the ability to teach their children these essential skills.
Another challenge some parents may face is finding the time to sit with their children because they may have to work unusual hours, so when the child must sit and study, the parents are at work. Another could be that it's not a cultural thing to do. Some tribes see that education is not essential for children, especially girls.
Children like Emile are lucky to have a supportive parent who has the necessary foundational literacy skills, so many children lack.

We aim to make this a norm for every child. We encourage parents to be involved in one-to-one sessions and group meetings at each opportunity.
Our work is made possible by donors like you. Your monthly donations help us build a supportive network each month.

Your monthly donation of $50 will help cover our social workers' salary - coaching and encouraging parents.
If you haven't had the chance to sign up for a recurring donation yet, we warmly welcome your ongoing support. If you have any questions, please email us at GlobalGiving@developafrica.org.
Thank you so much for your support.


Links: