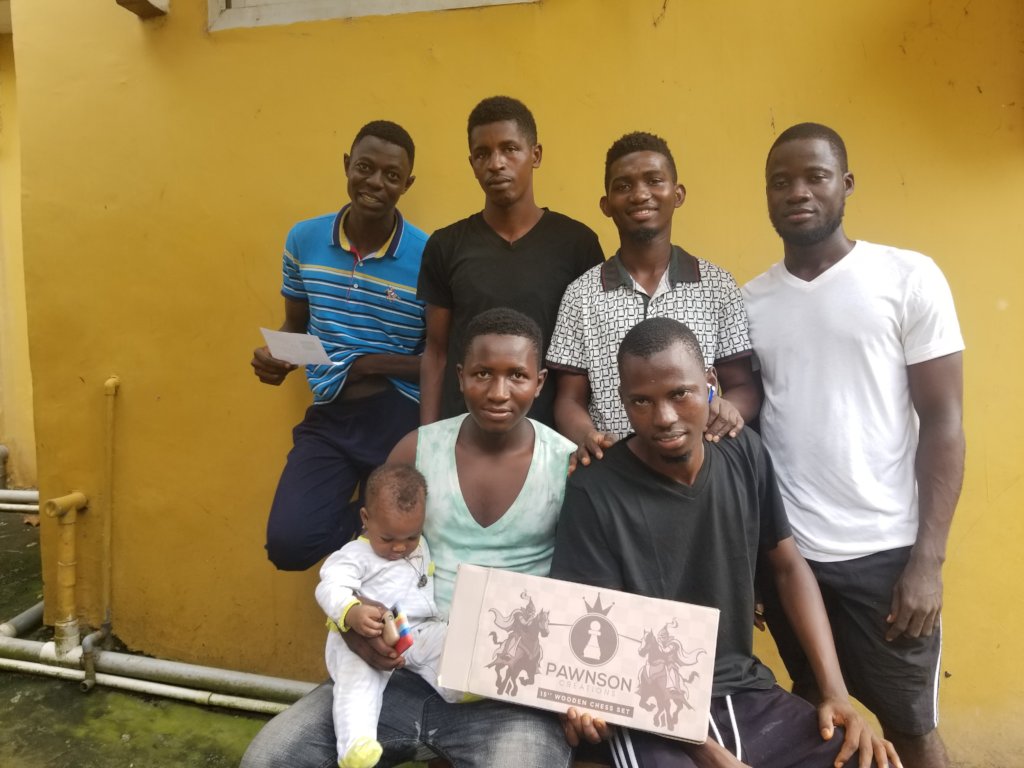 Project Supporters,
Education is not limited to the classroom and playing chess is proven to enhance learning. Thanks in part to your support, several sets of chess were distributed to youth in the Juba community to play chess in their free time. One of the beneficiaries expressed his appreciation saying-
Hello, my name is Ibrahim. We appreciate Develop Africa and the donors of this Chess game. It will be very vital to us in taking our time to play and learn. Thank you very much!
Studies show that the benefits of chess include:
- Chess develops the ability to see from someone else's perspective
- Chess improves memory
- Chess enables you to enter a flow state
-Chess elevates your creativity
- Chess leads to better planning skills
- Chess can make therapy more effective
- Chess may offer protection against the development of dementia
- Chess can improve the symptoms of ADHD
- Electronic chess may help stave off a panic attack
We greatly appreciate all of your support for the future leaders in Sierra Leone. Please share this project with your contacts and invite them to consider supporting this ongoing project.
If you haven't had the chance to sign up for a recurring donation yet, we warmly welcome your ongoing support to continue to provide children with the educational resources they need to be the future leaders of Sierra Leone.
If you have any questions, please feel free to email us at GlobalGiving@developafrica.org.
With great appreciation,
Amy and the Develop Africa team
Links: