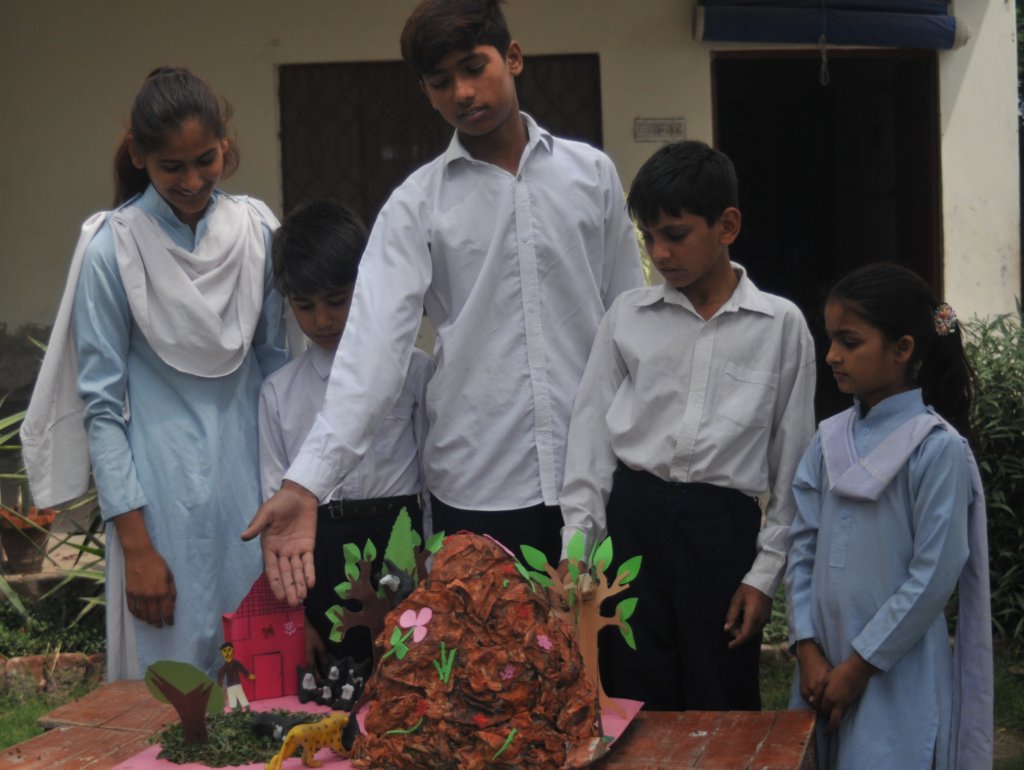 On Saturday, the 22nd of April, Khoj School for Community Education celebrated International Earth Day 2017.
The preparation began weeks ago when the students learned about pollutions and the advantages of a clean environment. Our students put this knowledge to practical use and, with the help of their teachers, began a campaign to clean-up their villages. Khoj School educated children from eight surrounding villages and the children mobilized other residents of their respective villages and began in earnest, a massive clean-up campaign in all eight villages,
Another activity that was arranged for the students was a tree plantation drive in their villages. Around 300 saplings were planted. Sheesham, Neem, and Keekar were planted as these are the local varieties of trees that thrive in these areas and we did not want to inadvertently disturb the area's ecosystem by introducing any foreign variety.
The final activity and perhaps the most exciting for our students was a mini Science Fair. Students from grades 4 upwards participated. The students were divided into nine groups and given specific projects to do. To discuss some natural causes of climate change, a group of students created a working baking soda volcano and explained the environmental damage of a volcanic eruption. Another group of students were given the task of showing a human-caused reason for environmental degradation and they displayed this by making a model of a marine oil spill and demonstrating its clean-up efforts. The students spilled some oil into the model and tried to remove it best possible while informing the rest of the students of the damages to marine life citing the example of the Deepwater Horizon oil spill and its effects. One group showed the mangrove forests ecosystem, its economic and environmental importance, why is it being degraded and what we can do to mitigate its effects. The other groups all took some animals whose existence is threatened in Pakistan and made models of their habitats and discussed the threats they are facing and how to combat them. The animals that were discussed were Asian Black Bears, Balochistan Forest Dormice, Fishing Cats, Markhor, Finless Porpoises and Marbled Polecats.
Overall, the students gained immensely valuable knowledge relating to our environment and the threats it is facing. Such activities will continue throughout the year. We are planning a mega social forestry program with the children in which we plan to plant more than 2000 saplings in all of the villages where we work.
All of this is only possible because of our wonderful donors whose help has enabled us to educate and nurture responsible citizens in these children, so THANK YOU for all your support! We could have never done this without you!