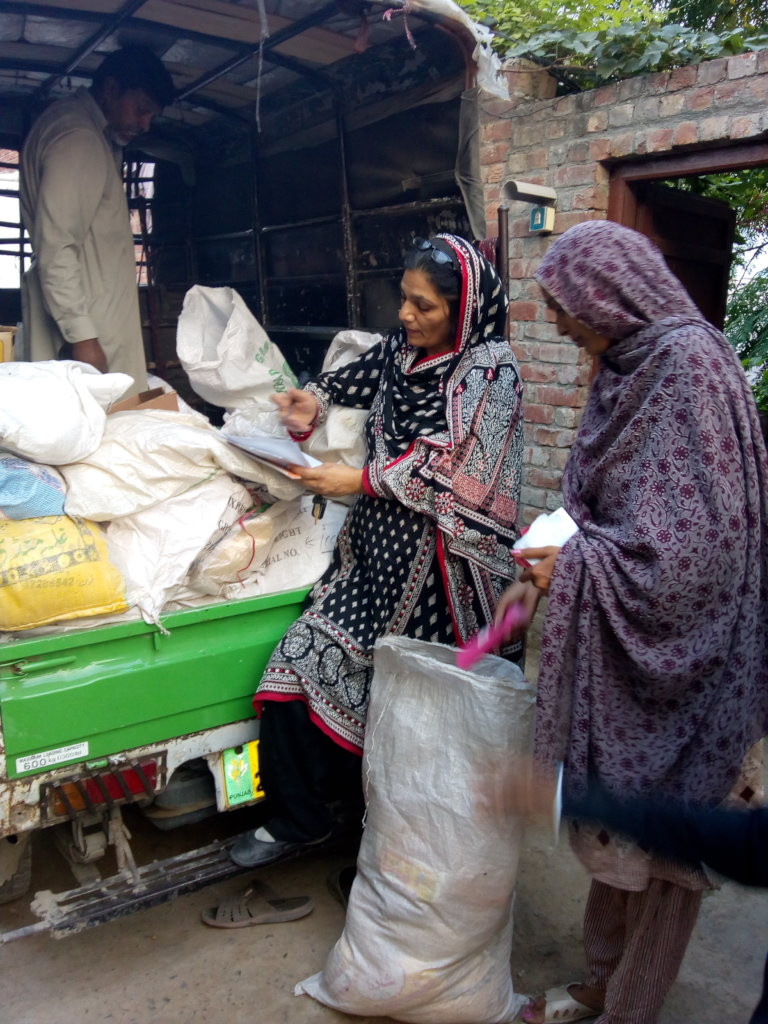 Muwakhat Foundation working since day one for help families affected with CODVID-19 and lockdown. In March 2020m started awareness campaign of hand wash in rural communities located around Lahore and Kasur District.
28 volunteers joined last week of February 2020 for help rural community affected with CODVID-19 and lockdown.
Distributed Food packages and cash to daily wagers' families affected from lockdown.
Muwakhat's volunteers collected data of families survive at daily wages. They have no source of income in lockdown started from April 01, 2020. This data taken from Asasah organization, offering microfinance services to 58,000 poor families for income generation in 16 cities of Punjab province.
From March 22, 2020, 104 families received financial support and food packages for overcome hunger and survive in lockdown period. Even though government announced some cash pay amount to poor families under program name "Ehsaas" but still not in action due to lack of information about affected families.
NGOs are closer with Community
NGOs working closely with poor communities and have all record of income earn, family members, expenses and education status. We are working since 2013 in selected communities and helping poor families on need based.
RESULT: SOAPS, MASKS, FOOD PACKAGE & CASH DISTRIBUTED TO 1176 poor families and amount in rupees 438,500
# of SOAPS distributed 6800 units to 1460 Poor Families
# of MASKS distributed 3600 units to 896 Poor Families
# of FOOD PACKAGES 1890 units to 195 Poor Families
# of Cash Packets 1340 Packets to 125 Poor Families
We reached only 1900 families out of 32000 families. Let's all come together to fight this pandemic and ensure that nobody is hungry during this difficult time.