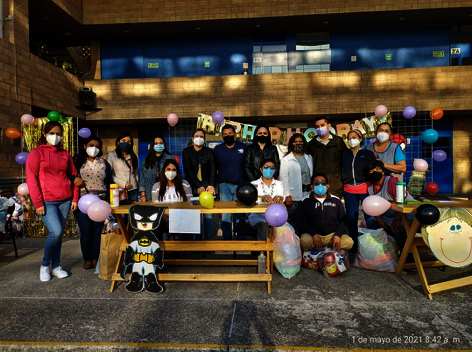 7 schools in the EDUCA NETWORK have taken distance training with EDUCA, as part of school activities and distance training. So far they have taken 6 virtual sessions, of 2 hours a week (12 hours in total), and to conclude a total of 16 hours of training, there would be two more sessions left to take. The Educational Coaching training is aimed at 32 directors, educational coordinators and teachers.
The schools that receive this type of coaching focus, from October to May, on strengthening actions aimed at the following topics aimed at resuming distance teaching and learning strategies, and as a measure against the Pandemic.
- Adapt its educational model to a distance education modality.
- Promote personal growth of the student online using affective mediation and significant learning mediation.
- Define strategies to mediate meaningful online learning.
Measures that the schools mentioned above have taken in the face of the pandemic:
- Children as a whole take online classes every day of the week.
- They roll operational and administrative personnel, including managers to attend registrations for the following school year.
- Follow-up in class attendance and monitoring via WhatsApp, to know family dynamics that interrupt virtual activity.
- Follow-up every 15 days of didactic material, exchange of notebooks and materials for physical review and new activities.
- Planning sent to parents to publicize materials and activities in each area with specific schedules and goals.
- Reporting and monitoring of cases of families with Covid-19, to monitor and give support as necessary to families who presented contagion situations.
- They donated different materials for family use, to mitigate the problems caused by the pandemic, such as mouth covers, antibacterial gel, cleaning material, family pantries every fortnight.
During April and May, a large percentage of preschools and elementary, continue with distance school activities and online classes. The celebrations of Children's Day, Mother's Day and Teacher's Day were held virtually in these schools. Mainly, in states where the traffic light for the contingency due to COVID infections remains red or orange, it is expected that the closing of the school year will be virtual.
In some states such as Guanajuato, Jalisco and Nuevo León, activities have begun to resume. To this end, EDUCA continues to deliver a Safe School Kit (kit with cleaning products and disinfectants) that favors adequate hygiene in schools and the sanitary measures required to prevent infections.