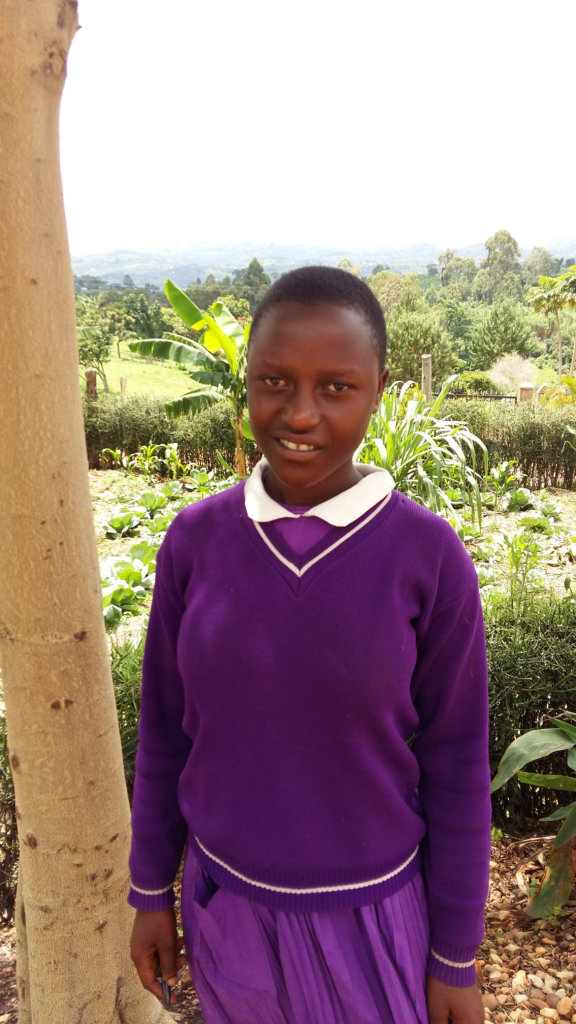 You are opening doors for children like Judith!
Judith is a 13-year-old primary 7 student at Nyaka Primary School. One of three children, she lives with her mother and younger sister in a four-room house with mud walls four kilometers away from school. Her mother works hard to support her two daughters, selling some of the meager crops she grows and working as a short-term laborer for other people in the community. All of her hard work earns enough money to buy some matooke or posho for supper. Judith helps out as best she can. She fetches water and firewood, and she looks after her younger sister. But because she lives far from school, she often leaves home very early in the morning and does not return until suppertime.
Even though she is not always home to help her mother, Judith's family has been supportive of her education. When Judith was still a baby, her father passed away from an unknown illness. An elderly lady from the neighborhood, whom Judith called "Grandmother", moved in with the family to help Judith's mother care for Judith and her siblings. It is thanks to her grandmother that Judith became a Nyaka student. The grandmother saw how young Judith was struggling at home but knew that the family could never afford school fees for a decent school. So, she approached Nyaka, because she had heard that Nyaka students attend school for free. She petitioned for Judith to be admitted, and her petition was granted!
When Judith turned six, she started school at Nyaka and has never looked back. She says she is proud to go to a school with such a good reputation and loves that she can rely on her school for support. She gets both breakfast and lunch each day as well as school supplies. Her favorite subjects are English and science, and someday she hopes to be a doctor in Canada or the United States, "because there, I will be able to make a lot of money which I can use to help other children get the kind of education I am getting."
With your help, Judith will be able to achieve her dream and give back to her community.
Next year, Judith will go to Nyaka Vocational and Secondary School to begin her secondary education. She is excited for this new chapter in her life and plans to study hard this year to make sure she passes her exams!
We know Judith and her classmates will do great things because you have empowered them to succeed!
Thank you!
Links: