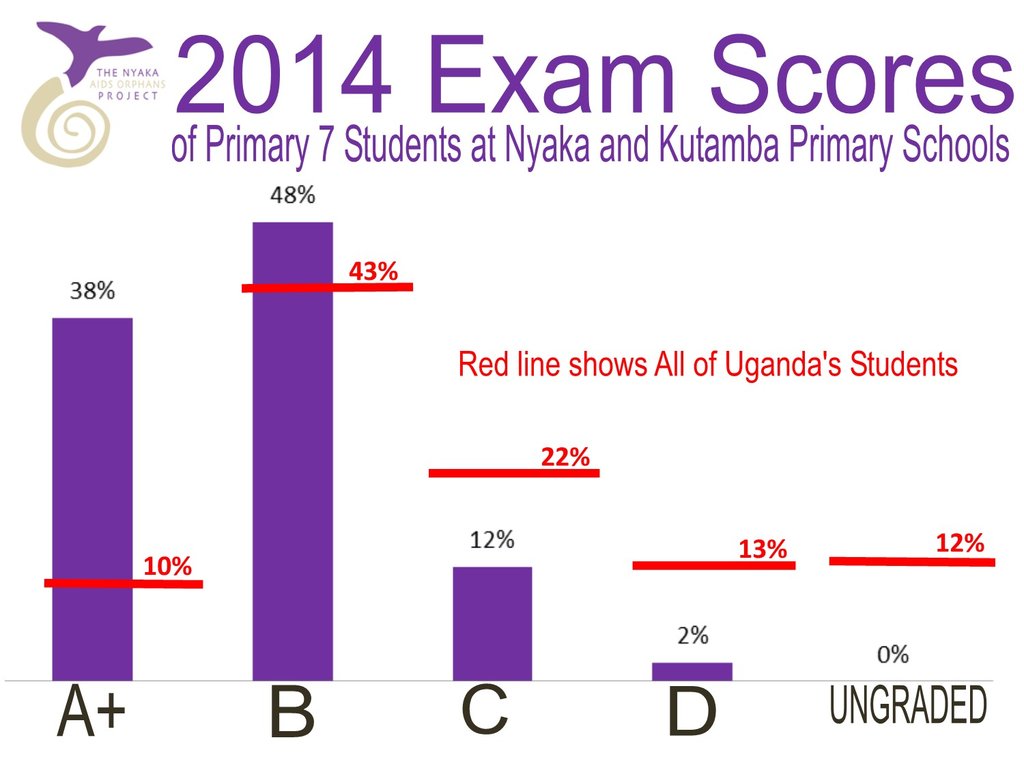 YOUR support is vital to YOUR students success!
Last week we talked about all of the wonderful things YOU provide to YOUR students in Uganda: two hot meals a day, school uniforms and new shoes, medicine, and all of their school supplies.

But what do these things really do for YOUR students?
Thanks to YOUR support, YOUR students are staying in school longer. YOUR girls are delaying marriage and children until they're ready. And YOUR students are excelling academically above their peers across Uganda.
Last December, YOUR primary seven students took their PLE exams. These are national exams that determine which students will be allowed to go on to secondary or vocational school. The test is challenging and many students in Uganda fail. In fact, 12% of students in all of Uganda didn't pass the exams at all.
The story was very different for YOUR students at Nyaka and Kutamba Primary School.
100% of YOUR primary seven students passed their exams last year and 86% earned a B or higher!
YOUR love and compassion made that possible!

Thank YOU!
Help YOUR students reach their dreams!

Starting Right Now
(July 15th at 9:01am Eastern)
YOUR gift to any Nyaka project will be matched 50%!
(Only one gift of up to $1,000 can be matched per project)

We hope you will join us!
Did you watch this adorable video featuring YOUR students?

Click HERE to watch a video of YOUR students!
Links: