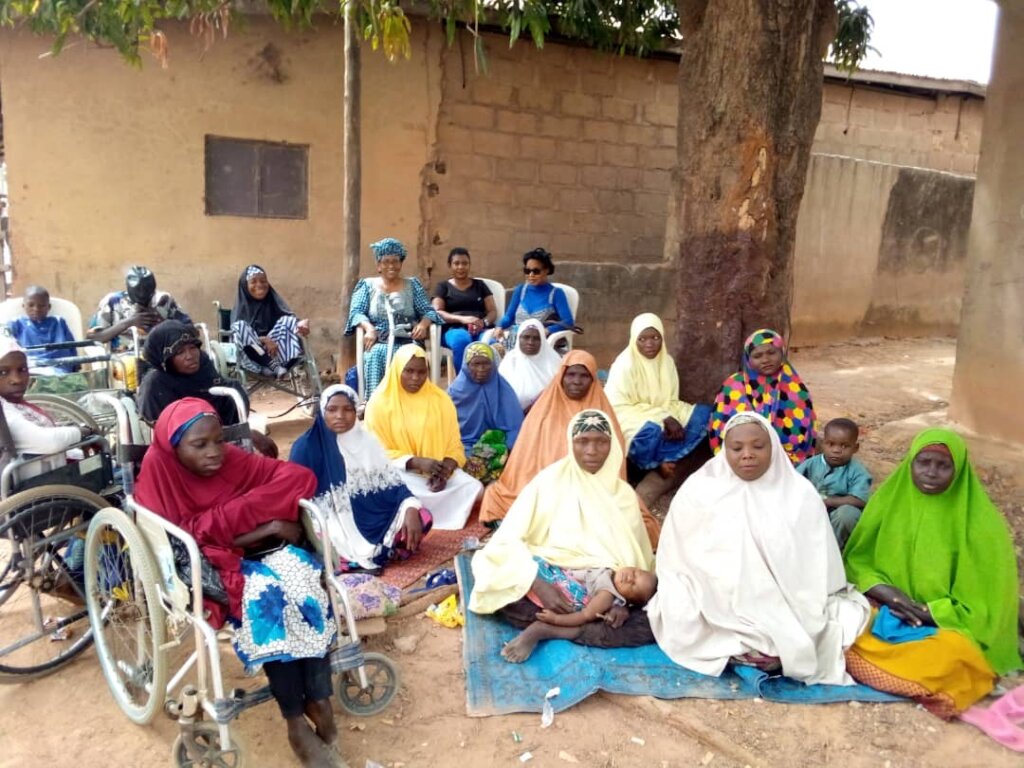 Educate and Empower 400 PLWD as Leaders in Nigeria.
We are glad to report that the STEP's PLWD Project is gaining acceptability and assisting to change the narrative of Persons Living with Disabilities in Nigeria. During the reporting period, project leadership continues to learn various elements that foster ability to raise awareness among local and international donors and to maintain their commitments.
The continued webinars and online training resources as provided by the GlobalGiving organization not only made us realize the importance of messaging, networking, and evidence-based communication, but it also enables us to recognize the needs for sustainable platforms to reach new donors, maintain existing supporters, and expanding collaborations and partnerships.
During the reporting period, the sum of one thousand, two hundred and forty tw0 ($1,242) US dollars donations were raised through the GlobalGiving platform for the PLWD project from one time, monthly, and recurring donors. There was local one-time donation of One hundred thousand Naira (N100000= equivalent of (U$225) from one of the GIEVA Trustees and pledged donations another one time donation of Twenty One thousand Naira (N21,000) = Equivalent of U$52.50). In addition, 60 corporate organizations sponsor letters were prepared and delivered to the corporate organizations and awaiting some positive responses.
Our partnership with GlobalGiving Organization has broadened our collaborative ability to identify sixty (60) Corporate organizations, ten (10) strategic individual advocates, and to reach out to the sixteen (16) members of GIEVA Board of Trustees/Directors in the fundraising efforts to support the 10-year project.
Further, we initiated with one of our strategic partners Omotunde Ellen Thompson, the CEO of the Center for Advocacy for Persons with Disabilities) to use part of her land to establish PLWD Community Resource and Training Center in Bwari Area Council, Abuja Nigeria. This will enable some of the first batch project participants to begin the training in the third quarter using our Transformative Education Curriculum (TEC) for skill acquisitions in communal integrated rural farming, entrepreneurship, community leadership, information technology, Team building, and give back mechanism. The Center will also enable to initiate a rehabilitation unit, provide paraplegic sport badminton activity, and provide reading room for the children in the community.
We are also glad to report that, our partnership with CAPWD has made the projects acceptable and trusted within the communities of person living with disabilities and gaining support from the public especially with the enactment of 2018 disability act of Nigeria.
We are excited to report that, Dorothy Marcus, one of our first batch beneficiaries has volunteered to be involved in mobilizing supports for paraplegic -sport specifically to start with badminton for PLWDs in Nigeria. According to Dorothy, we only need an environment "where we can catch them young". And using her 'badminton professional experience" before she became paralyzed through accident, wants to lead in coaching paraplegic badminton sport. We are convinced that this move has potential to impact, inspire, and empower the PLWD communities throughout the nation to engage in mobilizing of young PLWD athletes, weightlifters, and coaches.
According to Dorothy, involving in para-sport activities will enhance our ability to initiate a sustainable public-private-partnership relationship with government, federation of boxing, athletic federation of Nigeria, and the engagement of coaches with mutual benefits.
Finally, during the reporting period, the project engaged 8 young adults including one beneficiary of the PLWD Project to attend the United Nations 2022 ECOSOC Youth Forum (April 19-20) as actors and players in the implementation of some of the United Nations 17 Sustainable Development Goals by 2030.
The GIEVA Project Leadership continue to be excited about the growing momentum of local supports.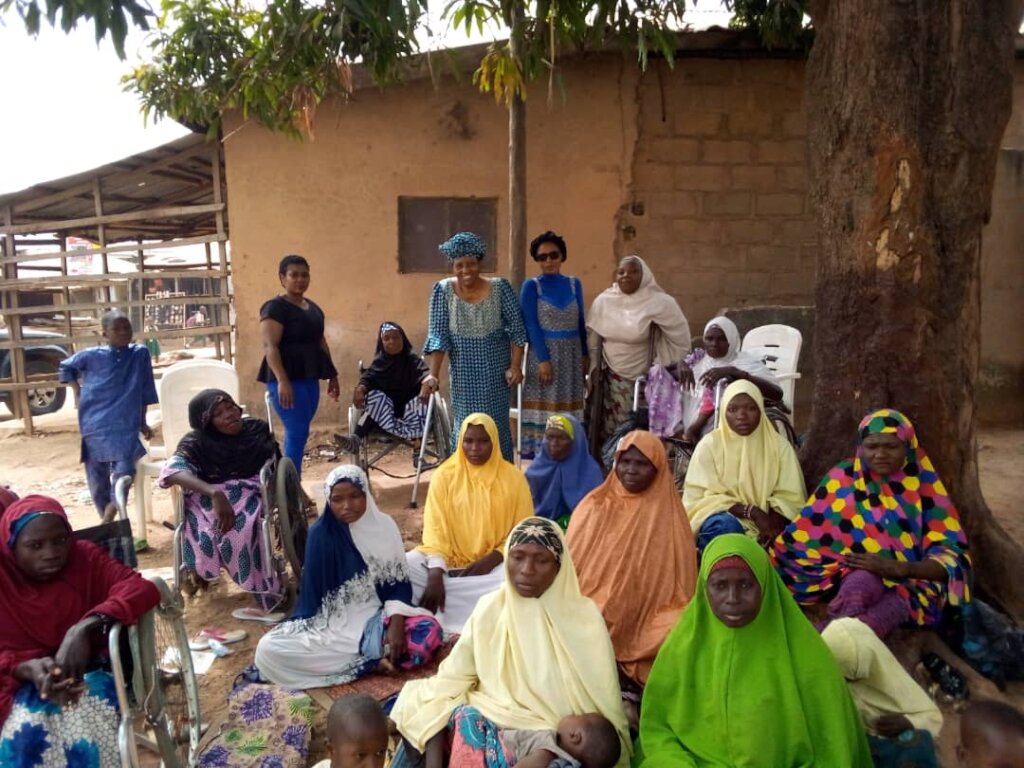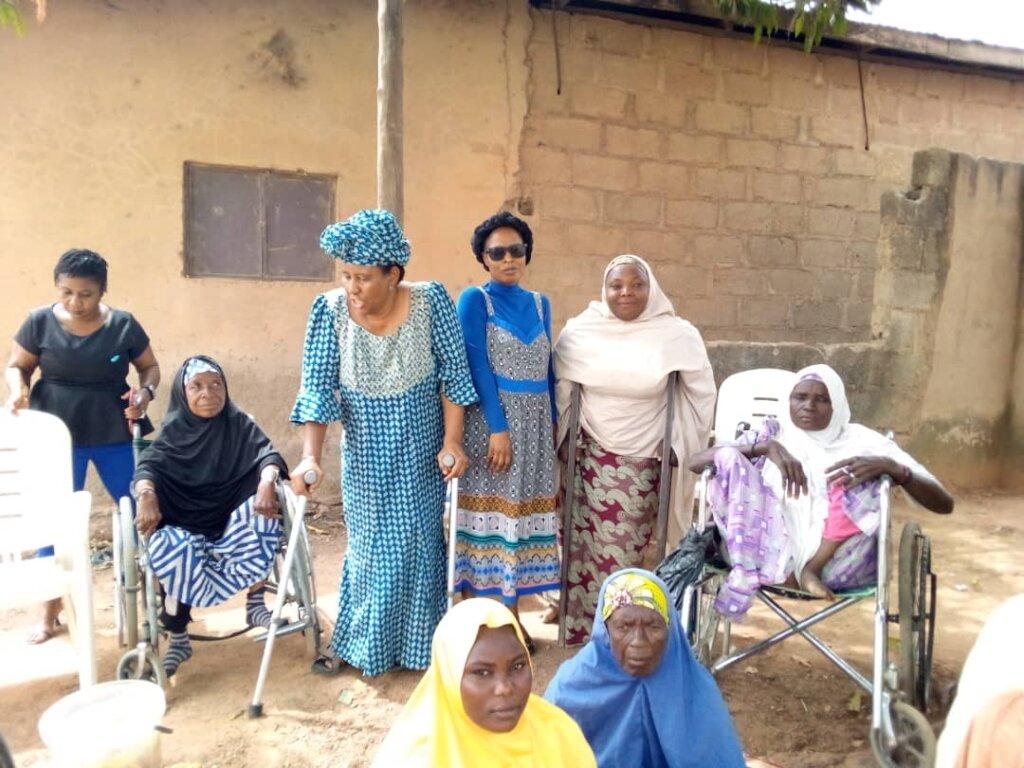 Links: