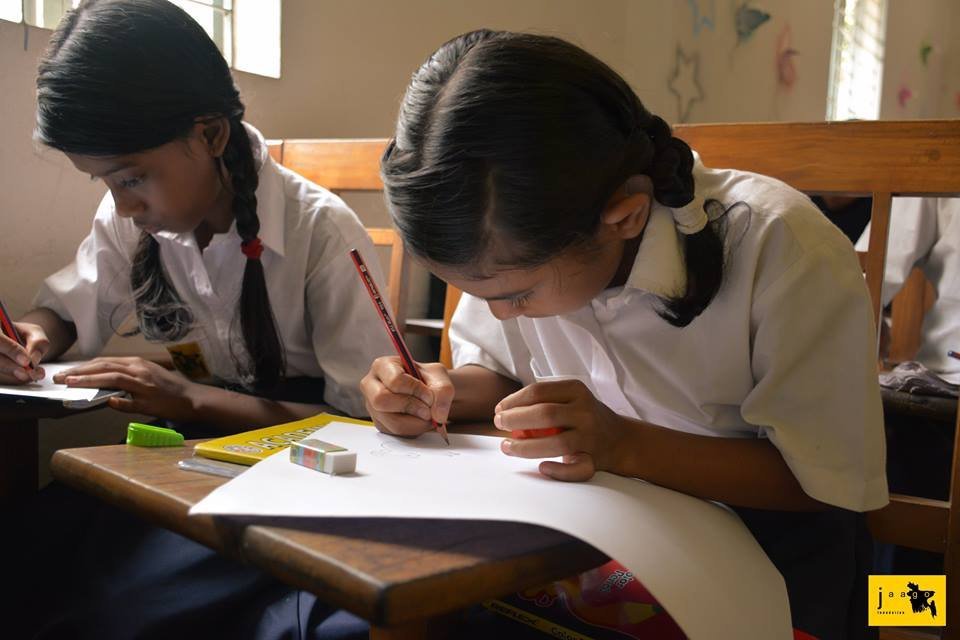 In the words of Erna Solberg, Prime Minister of Norway, "When you invest in a girl's education, she feeds herself, her children, her community and her nation."
It is undeniable that the future of an entire population lies in the hands of women; at JAAGO, we want to equip these hands with the most powerful weapon for any individual, a pen. JAAGO takes on a holistic approach when it comes to providing knowledge to the children at our school in order for them to be aware of the latest developments in the world.
For the girl students at JAAGO, our mission is to not only make them academically successful, but also to develop their minds so that they can think beyond what they are taught at home. These children are often raised in conventional communities with a rigid sense of perspective. In order for these children to become strong individuals with an understanding of their rights and be attuned with the upcoming topics of global discussion, JAAGO organizes different seminars and workshops for them.
Putting a Price on Menstrual Hygiene
Previously JAAGO schools had conducted different workshops on women's reproductive health and early childhood marriages. Recently in Bangladesh, there were some speculations that the Bangladeshi National Board of Revenue had increased the value added tax on the import of sanitary napkins to a whopping 45%. In many areas in Bangladesh, sanitary napkins are still considered a luxury item.
According to a latest survey, it had been found that 73% of Bangladeshi women do not go to work and 41% of Bangladeshi school girls do not attend their classes during their menstrual cycle. The reasons for their absences ranged from discomfort and self-consciousness to reproductive and urinary tract infection due to unhygienic menstrual management. The lack of knowledge on menstrual management was closely linked to poor performance and attendance at work and school.
In order to raise awareness on menstrual management, JAAGO held a workshop on "Menstrual Hygiene" for the girls at our schools and their mothers. A doctor from a renowned medical institution in Bangladesh was invited as a special guest, where she provided the children with some insight on the country's scenario towards menstruation. She explained that management of menstrual hygiene impacts reproductive health of women, their education and career performance. This in turn, governs the gender equity within the nation.
The doctor discussed what problems may arise due to women using items such as cotton or old scraps of clothes. At the same time, it was recommended that girls use products such as absorbents for a limited amount of time as prolonging in changing them may lead to infections. The mothers of the children expressed their concerns about the affordability of sanitary napkins and the possibility of cheaper alternatives to the sanitary napkins. The mothers were guided to purchase local sanitary napkins which do not have all the resources as imported napkins but is is safer and more economic.
Pushing Limits through Extracurricular Activities
In order to bring out the best out of our children, JAAGO believes in involving them in different extracurricular activities. Our belief is that by encouraging them to partake in physical activity, it will not only benefit their mental well-being, but it will also increase their stamina and morale, and in turn, improve their school performance.
When it comes to physical activities, women in Bangladesh are often considered the weaker gender and are outcasted from competitions. However, the girl children at JAAGO often engage in different indoor and outdoor sports or activities. Recently, the female students at JAAGO participated in a friendly inter-school football competition, where they had the opportunity to compete against teams from well-renowned schools. Out of 6 matches, the JAAGO female football team won 3, which they celebrated with the founder of the school.
Last month, JAAGO also held a school chess competition, where the children competed against their classmates or seniors. By practicing indoor games such as Chess, JAAGO wants to strengthen the children's creative sides and increase their ability to think critically, enhance their concentration and memory and as a result, stimulate their academic endurance. The female students performed outstandingly against their competitors. Kaiser*, a female student of the 3rd grade and Labonee*, a female student from the 4th grade, attained the positions as the winner and runners-up respectively within the competition.
*All the individuals whose names and identity have been used in the report have given us their consent to publish their names and story prior to the writing of this report.
Why JAAGO needs your Help!
A parental figure is crucial for a child's development, especially during the early years of a child. In most cases, a mother's love and compassion contributes to a child's growth in terms of both physical and mental development. For little Payel* from JAAGO's Habiganj school, the love of a doting mother is a distant memory. Having been born as the third child in the family, Payel* was not as fortunate as her siblings as she lost her mother to a fatal disease at the age of 2. Soon after her mother's passing, her father resorted to drowning her mother's memories with alcohol and decided to abandon his children by sending them to their grandparent's house.
Little Payel* was quiet and hesitant the first time her grandfather had come to enroll her to JAAGO's reception class. The class teacher at reception of the Habiganj school often worried about her performance as Payel* would not respond during her first couple of months. Miss Mariam*, her class teacher, had decided that she would make Payel* stay back after class to help her further with her homework.
As her performance began to improve, Miss Mariam* slowly became her mentor and from the tender age of five, Payel began dreaming to become a teacher just like her mentor. She would often tell her friends how she felt more at home, when she came to school, than her grandparent's house. It is impossible for her grandparents to fulfill he0r dreams with the low income sources that they possess. Payel* is yet to be sponsored but is hopeful that someone will come forward to help her become a successful individual.
Many children like Payel* look to be sponsored so that they can not only receive the basic right to education, but also dream beyond their limits and break free from the shackles of poverty. Through your sponsorship or donation, female children receive opportunities which they are not born to. Help change lives by donating as little as $27 and support the education of a girl child like Payel*.
*All the individuals whose names and identity have been used in the narrative have given us their consent to publish their names and story prior to the writing of this report.
Thank You Note
We want to express our gratitude to the donors of this project as they are not only gifting female children with the opportunity to receive education but also pave a way for them to bring a sustainable change in their community, and in turn the country in the future.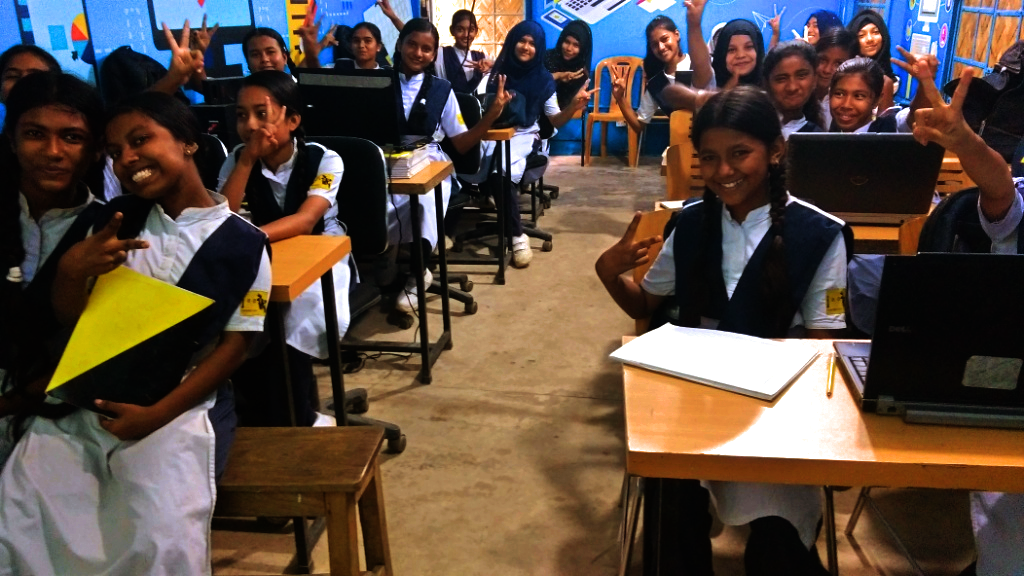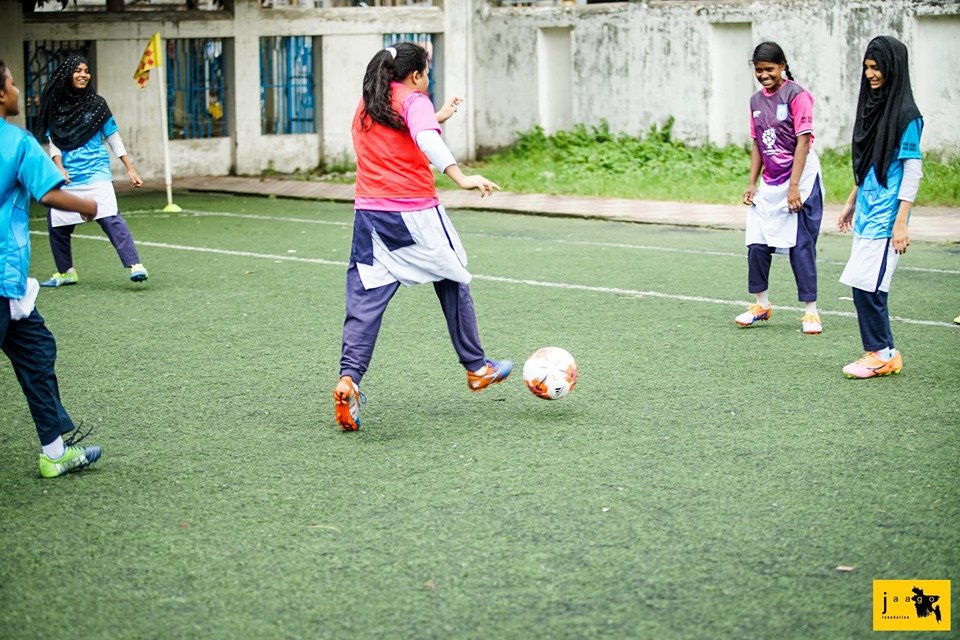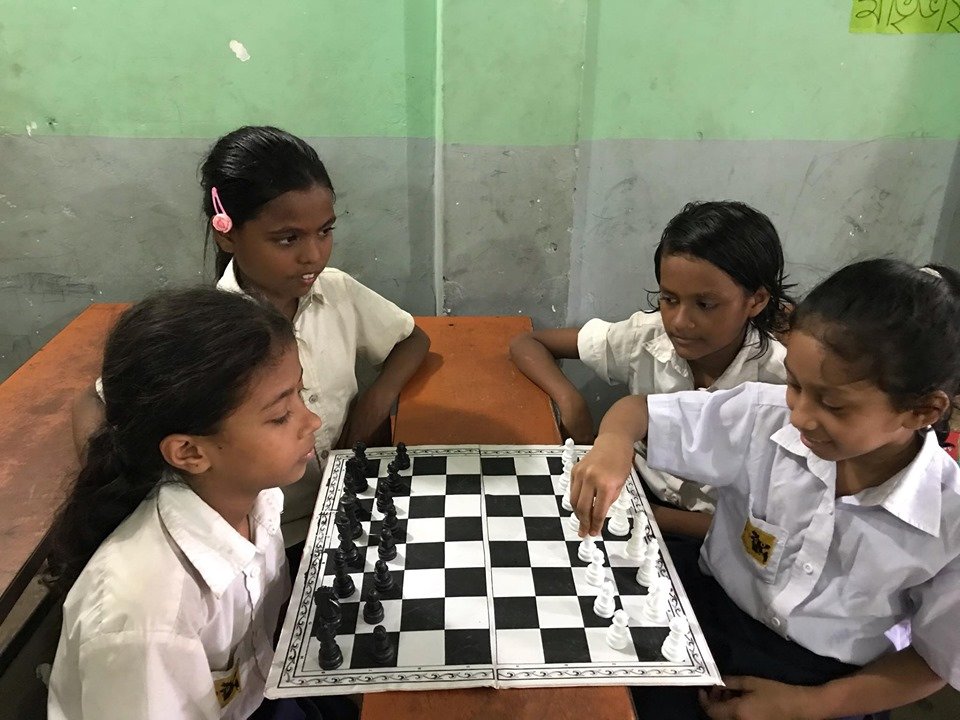 Links: