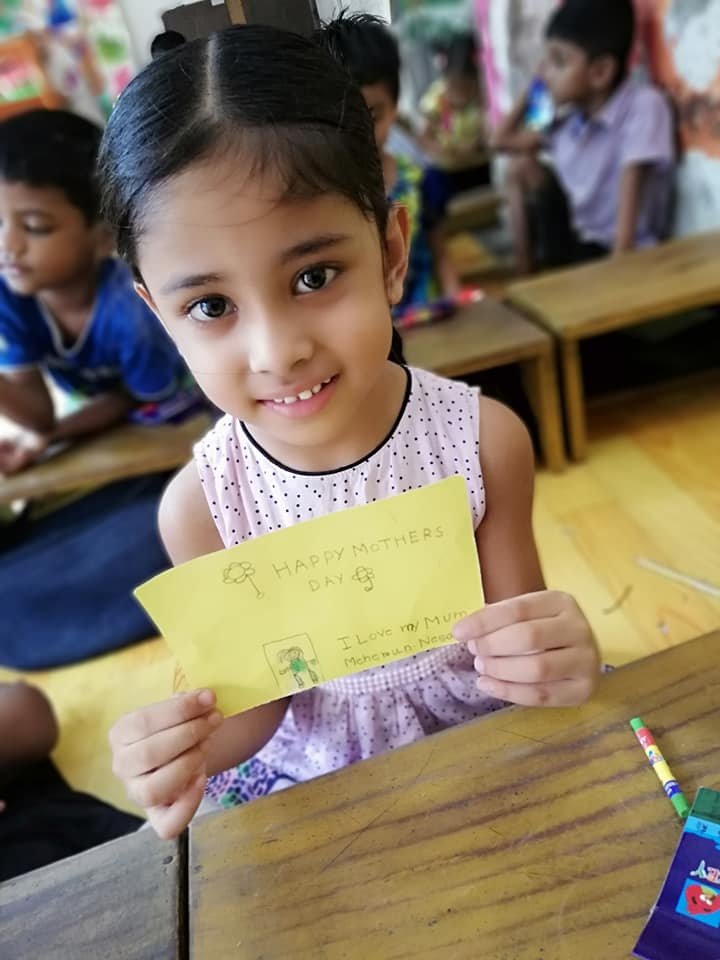 Schools can provide girls with life skills, reproductive health knowledge and a social space to discuss issues. The importance of girls' education is generational. "Girls are the future mothers of any society. Every girl that receives an education is more likely to make education a priority for her children.
Women play very important role in the progress of a family, society, and country. In order to make democracy successful in the country, women education is necessary together with the men. Educated women are the real source of happiness in the family, society and country.
There's a famous quote of Napolean Bonaparte - "Give me an educated mother, I shall promise you the birth of a civilized, educated nation." We realized the necessity of girls education, thus with your valuable support, we are educating a number of 3500 students in our schools where more than 50% are girl student.
Uplifting The Majesty of Motherhood: Celebrating Mother's Day
Currently JAAGO's schools are thriving with numbers and educating marginalized community children of hard to reach areas of the country. The scenario hasn't been like this before; in the beginning in 2007, we had to lure students by giving away different commodity to the parents so that they send their children to school. But now, the scenario had changed a lot. We provide free of cost education in English Version of Bangladesh Government and we recruit only 40 students in reception grade per branch each year. For these 40 students, we get around 3000 applications in different branches and we sort among them out the find the most suitable one's.
Turning a community's interest into sending their children to school is a big achievement for us. The mentality had changed a lot and this is something on what we cherish after 12 years of our journey. At JAAGO apart from mainstream education, we build a practice of retention of our culture. Recently, we celebrated Mother's Day across all of our schools. On that very occasion, our student created special designed cards for their mothers to show respect and tribute in honor to motherhood. We would like to create a practice of appreciating their mothers from very early stage of their lives with a hope of bringing sustainable perspective towards their mother.
Inspiring To Gain Confidence: Bringing Out The Best Result
At our Schools, we encourage our girl students by empowering with education, leadership and skills. Thus our girls students are breaking the taboo and projecting dreams of having a better future for their parents. In our society, there is a taboo that having girl child is a burden and boys are an asset; because at the end of the day, boys are likely to stay and look after their parents whereas girls are likely to move out at their husband's family. The parents tend to invest more at their boys education where they emphasize to learn household works for girl child. Despite of having women leadership in running the country for more than 2 decades, the scenario remained the same.
But now days, the perspective is gradually changing. In our schools, the involvement of female students is rapidly raising and female students are competing with boys in equal pace. They are taking leadership, organizing cultural programs and keeping their marks on academic results as well. With your support towards these children, we are really hopeful to build a better and more equipped nation for tomorrow by involving the better half of the nation.
How JAAGO Changing Lives
Story of Moni
JAAGO Foundation School
I'm Moni, SSC examinee of JAAGO Foundation School. JAAGO is another name of my dreams. JAAGO stood beside me and gave me the courage and strength to face all the obstacles in my life. JAAGO is nothing but my second home. I am the oldest of my 4 siblings. Being the oldest daughter I had to take household responsibilities. These became a nightmare when suddenly my father left 5 of us. Days turned into months he did not come back. My mother became the only person who provided everything for the family. Her monthly income was 7000 BDT. With that amount she used to pay our rent and one meal. For lunch she used bring food from the houses she worked. After few days I decided to help my mom and started working too. However, being a girl the society was difficult for me. During that time, JAAGO stood by me like always. My teachers spoke to the people in that area and ensured my security. At the same time encouraged me to dream big. JAAGO supported me to live like a girl. That is the reason I love my second home very much. I believe that JAAGO is always with me. Then, Now, Forever!
Thank You Note
It is with the utmost sincerity that we convey our gratitude to the national and international child sponsors, corporate partners, donor agencies and supporters from various fields. Without their contribution and support, this journey would not have progressed and prospered in changing lives of these underprivileged children. JAAGO requests them to continue providing their irreplaceable support to this humanitarian cause, so that we can ensure each child in every corner of the country, and perhaps beyond, receives quality education to rescue themselves from the curse of poverty in future. Stand with us to withstand odds falling onto our children!