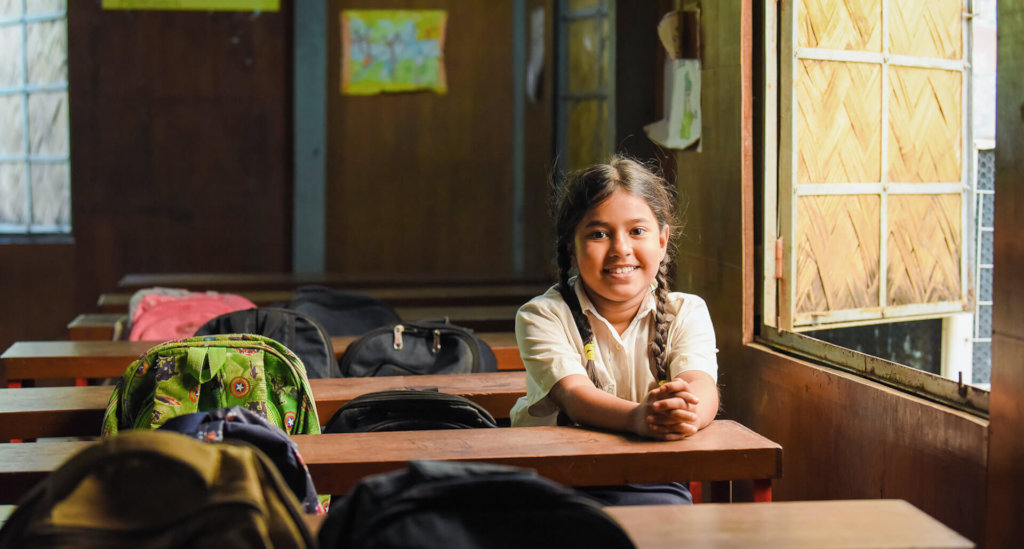 The world currently is facing the deadliest infectious virus- COVID 19 or Coronavirus as we widely know it. Countries all around the world are taking necessary steps to combat this virus which has affected and taken thousands of lives. Slowly but steadily the virus has reached our beloved country, Bangladesh. In a country like ours, it is imperative that we take all precautions to prevent the virus from spreading as we do not have sufficient healthcare facilities.
During this pandemic, the educational institutes have been closed by the order of the Government of Bangladesh to stop spreading the virus among students. As much as we know this is a very significant step in preventing Coronavirus, it is also a drastic step considering the education of children and young adults. While it might be true that students will be safer or better off staying at home than mixing with others in the classroom. The reality, however, is that for millions of girls and young women, particularly those in the world's least developed countries, school shutdowns bring many other risks, among which we can assume the dropout rate to be very noteworthy.
COVID: A Potential Threat to Girls' Education
Girls are 1.5 times more likely than boys to be completely excluded from primary education, and at the end of 2015 less than half of all countries had achieved gender parity in education at secondary level. Currently around the world, one hundred and thirty million girls are not in education. Fifteen million are expected to never enroll at all.
One major group of people who are already disadvantaged during the pandemic are adolescent girls. Girls everywhere are undervalued, undermined and underestimated When their education is interrupted, there is a greater risk of impact. With these issues in mind, and the knowledge that girls are less likely to return to school after a prolonged absence, education authorities must take steps to avoid a disastrous reversal of the recent progress made in girls' and women's learning.
JAAGO towards innovative solutions
In Bangladesh the current Government's vision is "Digital Bangladesh" and like other governments, they also took the initiative of teaching students by broadcasting pre-recorded lessons through television. Along with that, some private schools, with students mainly belonging to the higher class of the society, have started teaching students using internet and video conferencing softwares like Zoom and WebEx. But students' belonging to the disadvantaged class, the underprivileged community are having a tough time to survive, let alone continue their education.
Since the past 13 years, JAAGO Foundation has been providing quality education to underprivileged children in Bangladesh and also ensuring that the students and their families can survive in this crisis and come back to school. For the last 2 months, JAAGO Foundation has been providing food packages and other essentials to all the students' families and surrounding communities who are from a similar back.
It is very recent JAAGO has come up with an innovative approach to tackle the problem in interrupted education and launched "Tel-Ed". Through their "Tel-Ed" initiative, JAAGO will is operating classes over the voice messaging service and short messaging service. SMS and phone calls are being made by trained teachers to every student individually according to their needs. We believe, students will have the opportunity to read, write, learn and understand the concepts with the teacher seating far away from them.
This interactive education model will not only help students overcome their mental health situation but will also help them to learn their academic objectives under the National Curriculum & Textbook Board widely known as NCTB. The aim of the initiative is to maintain each student's link with formal schooling and reduce the rate of student dropouts. We are majorly distressed about girl's education and whether they will benefit from these distance learning solutions but this is the most approachable and targeted measure we could come up with to ensure that as many female learners are in touch with education and can return back to schools when it reopens.
Thank You Note
The past few months have been majorly distressing for people all around the world. Despite this, we have received tremendous support from you. We are always grateful to you, our donors, who make all our work possible with their love and contribution. We believe, together we can build a peaceful world where inequality will be diminished through all our efforts!