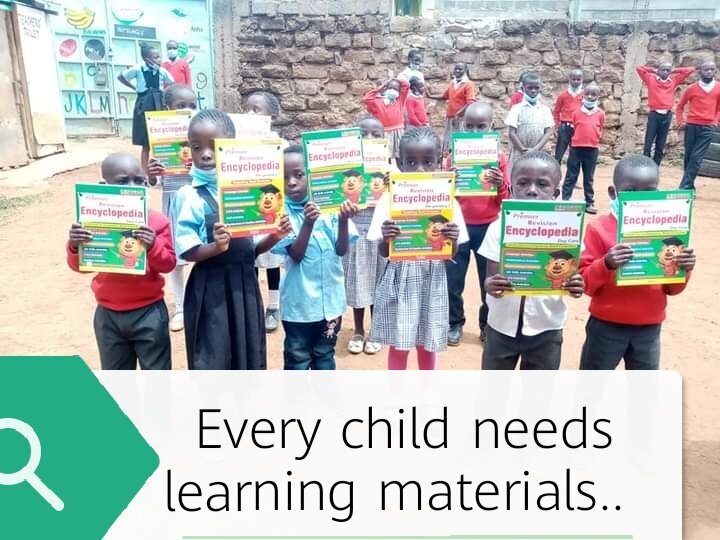 The calendar 2020/2021 has been one of its kind. Covid-19 challenges not withstanding, lives must continue, children must go to school, families must thrive and projects must move. We are glad that most of you, our partners and volunteers understand this more than anything else.
So here we are again! We thank all of you for giving us an opportunuty to serve our community through your support. Your timely response to our project appeals, constant monthly recurring donations, emails of concern and sharing of our project link on GG with friends, colleagues, relatives and associates have not gone unnoticed.
Our feeding program runs because of your donation. Our volunteers are sustaineed because of your donations, our children get writing materials because you donate towards that course, our premises'rents are paid for because you donate, our bills are settled because you have donated to us throughout the year and Family Hope thrives because you have got its back.
When our project leader was diagnosed with Covid-19 towards the end of third term, lots of challenges followed, our offices had to be closed for a while, but most programs were managed remotely. We sent out appeeals for rent support. You did a great job by supporting us at that difficult time.We thank God that, he pulled through and he is now back and bold.
The Competency Based Curriculum, as was introduced in Kenya, has put a lot of pressure in the learning system. Lots of learning materials are required. We are glad that you,as our partner, have made all these challenges a walk in the park.
We initially sent out a project appeal to enable us put a down payment towards acquiring a piece of land on which the school sits. So far the amount set at 20000 USD has not been fully achieved. We therefore still appeal for more support towards this particular goal.
Together we have become global parents to many children who sincerely need us. The best way to empower a child, as global parents, we still believe, is through education. For all the great work you have done since the beginning of the year, we say a big THANK YOU!
We still have a long way to go. Lots of things need to be done. Many children still need our help and support to be in school. Many children still need our support to have at least a decent meal even once in a day. Proper helath care is still beyond the reach of many children and families.
If we work together, with global sense of responsibility towards all children and families, breaking the national, class, racial, financial, and physical boundaries alike, we can make this world one big family where each person cares about the other.
Kindly share our project link to as many friends, colleagues, associates, partners and organisations alike. In so doing, we shall build a team of partners towards this noble idea. Bless you all!