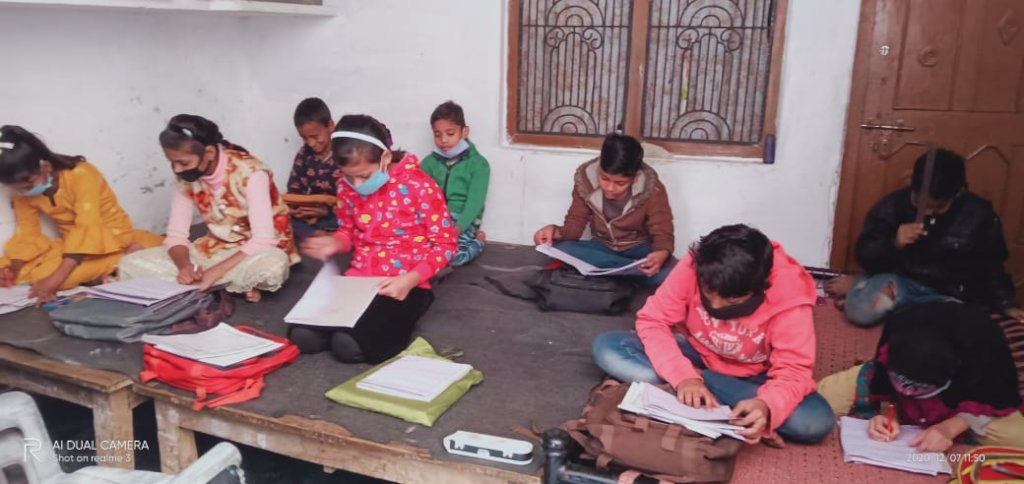 "The greatest danger is that children from marginalized backgrounds will lose out on their education and we cannot let this happen. The scale of the challenge demands innovation, partnership and solidarity. We need to act urgently and work together as one" - Global Education Coalition, Message from Audrey Azoulay, UNESCO Director-General
At the onset of the pandemic, children in rural and urban slums of India were cut off from learning networks. For months, they could not come to class, as the programs remained suspended from March when lockdown began and school closures continue. Furthermore, internet access remains a luxury for most in rural India. Most of our target groups families have either one smartphone or no smartphones at all and hence could not access digital education, where it was provided. Furthermore, they were struggling to sustain livelihoods during the trying months of the pandemic. Furthermore, most of our students (over 80%) are first-generation learners with little to no support and no facilitating education environments at home.
We found that this significant break has led to a drop in the learning levels of children, which was already low. They needed immediate assistance and continued access to learning networks. However, the starting point was not the same for all children in 2020-2021. Being cut off from learning, social and friendship networks has setback primary education in rural India, especially the education of the girl-child. We are working with communities to send their children back to school because learning shouldn't stop and we are making sure of it.
Greater challenges demand greater resolve. And that is when we decided that the class should reach them instead. August onwards, our filed teams including teachers, senior teachers and supervisors reached kids within their homes and started teaching them in groups of five, maintaining COVID protocols. They had been in constant touch with the parent. communities and even provided assistance with other difficult and challenging situations emerging from COVID.
We need support from partners like you to keep children studying and in classrooms. Over the next two months, our aim is to assess learning levels, support children and parents struggling with preparing for assessments as well as to conduct oral tests for over 3000 children in Farrukhabad, UP. Pedagogy has been made more robust as children could not come to classrooms from March until September and are currently studying in small batches, maintain social distancing.
E&H Foundation is enabling quality education for children in rural and urban slums of Uttar Pradesh with proven models and robust pedagogy. Join us in bringing missing children back to classrooms.