Project Report

| Dec 10, 2018
Globally Giving for Ishika's Dream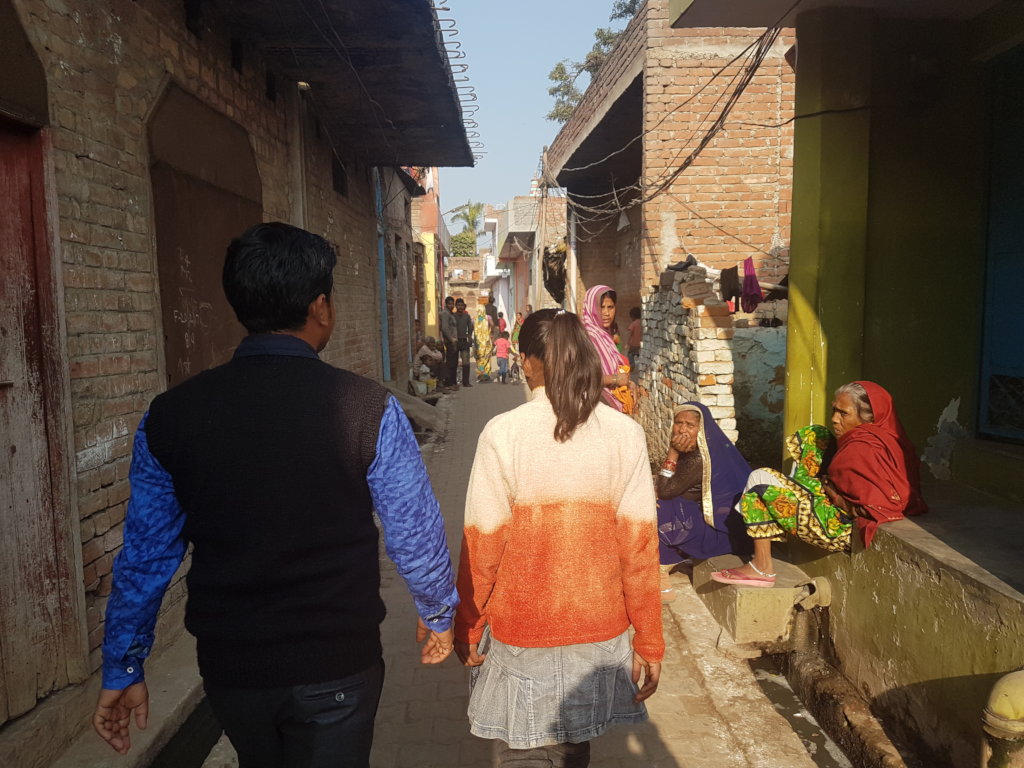 Ishika is a 10-year-old girl in class III of E and H Foundation's ongoing classes in Ramlila Maidan in Farrukhabad district of Uttar Pradesh (U.P.). Ishika joined us in class I and has progressed steadily in her education. Her favourite subject is Hindi, she struggles a bit with English, and is great at maths, often helping her father dial numbers on his mobile.
Since inception in 2012, E and H Foundation has enabled quality education for over 17,000 children like Ishika in the state of Uttar Pradesh. Ishika's family's story is similar to the story of many families in Ramlila Maidan and other slums / poor bastis of Lucknow and Farrukhabad.
The area struggles with extreme poverty and poor economic conditions. Most parents are involved in Zardozi, unskilled labour work and rickshaw pulling. Despite struggling to access nominal schooling for their four kids, Ishika's parents understand the importance of education and dream that all their kids will complete their higher education one day.
Enabling Dreams of Attaining Quality Education
To enable this dream, in the current academic year (April 18- March 19), E&H Foundation is covering education of about 7000 children through two models. Implementing ESO's Gyanshala model, E&H is running 236 Classes covering 6,200+ children in the Farrukhabad & Lucknow districts of Uttar Pradesh. In partnership with Bharti foundation, E&H foundation is supporting the education of another 720 children from class 1 to 5. Classes are incepted in poor bastis (slums) to focus on providing quality education to the neediest underprivileged children.
Of this coverage, there are 157 classes in Farrukhabad district alone covering about 3,980 children from Standard I to V and another 79 classes in Lucknow, covering 2,221 students. Of these, 7 new classes are being supported by support from Global giving donations covering 175 children. 80% of these students are first generation learners like Ishika. The average enrolment in these classes has risen by 10% since May 2018.
Here are some other impactful deliverables:
Of the total 6200 children enrolled in 236 classes, 50.2% of the children are girls
We maintained more than 65% average attendance in 68% of the classes. This is very good considering that classes are held in extremely poor areas and approximately 80% of the students are first generation learners
Learning of children is high – exams will be organised in mid-December and mid-March to assess learning levels
Our Success Empowers their Future
I am delighted to report that so far, the project has raised $7,400 from 60 donors worldwide and the funds raised through our September Accelerator Campaign covered expenses of 7 of these classes in Farrukhabad, covering between 175 children (average 25 children per class) at a total cost of Rs 5 lakh. (~ $7000). Now that we have successfully partnered with Global Giving, we expect to raise balance funds of approximately $3,100 before March 2019, through our ongoing project.
On behalf of the E and H Foundation, I thank each one of you, who have made Ishka's dream of continuing her education, a reality. The first set of exams for Ishika and her classmates will be taken in December and the second set will be held in March 2019 and I look forward to sharing the results in our next report.
In the meanwhile, we are aiming to achieve our goal of educating 175 underprivileged children through the 2018 Year-End Campaign and we hope you continue your engagement with our project. E&H Foundation's mission for the next 5 years is to reach 1 lakh children similar to Ishika, and ultimately make these children valuable and contributing members of the society
Thank you for supporting the noble cause of 'Quality Education of Underprivileged Children' and making a difference in someone's life.