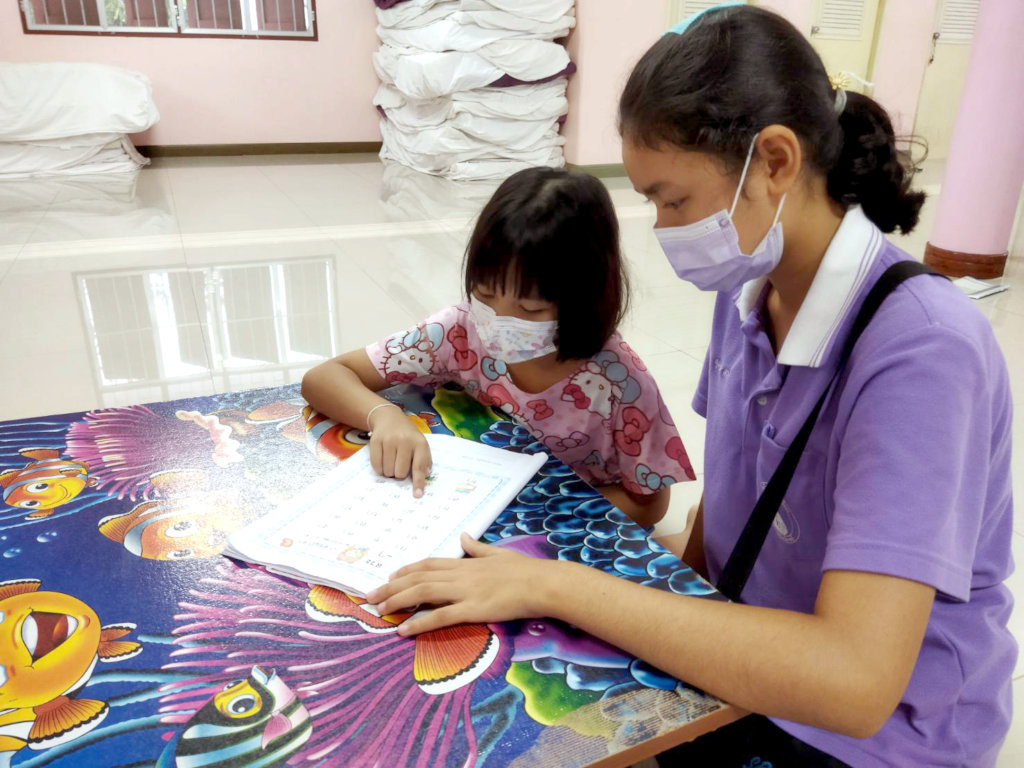 Thank you again to all the people who contributed to Dhammajarinee's September "Little by Little" Bonus Campaign. We were thrilled that our project campaign ranked 5th place among 1000's of participating campaigns. As regards the number of donors, we placed 4th.
$12,936 total was raised as a combination of $10,246 in donations and $2,696 in bonus funds from GlobalGiving.
We are especially delighted to welcome two new monthly donors to our "Guardian Monthly Donor Circle", who joined during this campaign.
New Water Filtration System
Two very much needed, high capacity, advanced technology water filtration systems were installed to replace the small, worn-out water processing equipment. This upgrade to the water purification will provide a long-lasting health benefit for the increasing number of students.
(See more photos below)
A Win Win Situation
Many girls come to Dhammajarinee with learning disabilities. Concerned with the problem of many slow learners, Acharn Yai and Chakriya set up an evening tutoring plan. Older students teach to the slowest kindergarten and first grade girls the complex Thai alphabet of 48 consonants and 28 vowels. A program timeline consisting of specific goals and weekly assessments is customized for each young student based on their current level. Every older girl tutoring receives a $3 bonus when any of her students successfully meet their weekly goal. It has been hugely rewarding both in helping the slow learners and in stimulating the creativity and determination of the older girls.
Everyone is Participating
Normally there are enough teachers coming to the school every day to oversee the chores that the girls participate in. With fewer teachers able to come onto the campus due to lockdown, the students are rising to the occasion. They have organized to effectively and efficiently manage the campus cleanup, dining hall and kitchen duties, laundry, and yard work. This is a wonderful example of the many ways Dhammajarinee is transforming long-term lockdown into a learning and maturing experience.
The youngest students are still too little to help with some of the cleaning jobs.
During the cleanup activity times, they are practicing the very settled, refined movements of traditional Thai dance.
Video of dance class: https://youtu.be/2a-5AqUnzos
The funds that are contributed through GlobalGiving are transferred to the school on a monthly basis. Due to the "Little by Little" campaign, in September the school will receive an added level of support. During many months, the primary source of funding coming from GlobalGiving is the generous support of the school's regular monthly sponsors. We would love to welcome many more monthly donors to Dhammajarinee's Guardian Monthly Donor Circle.
With grateful appreciation, stay well.