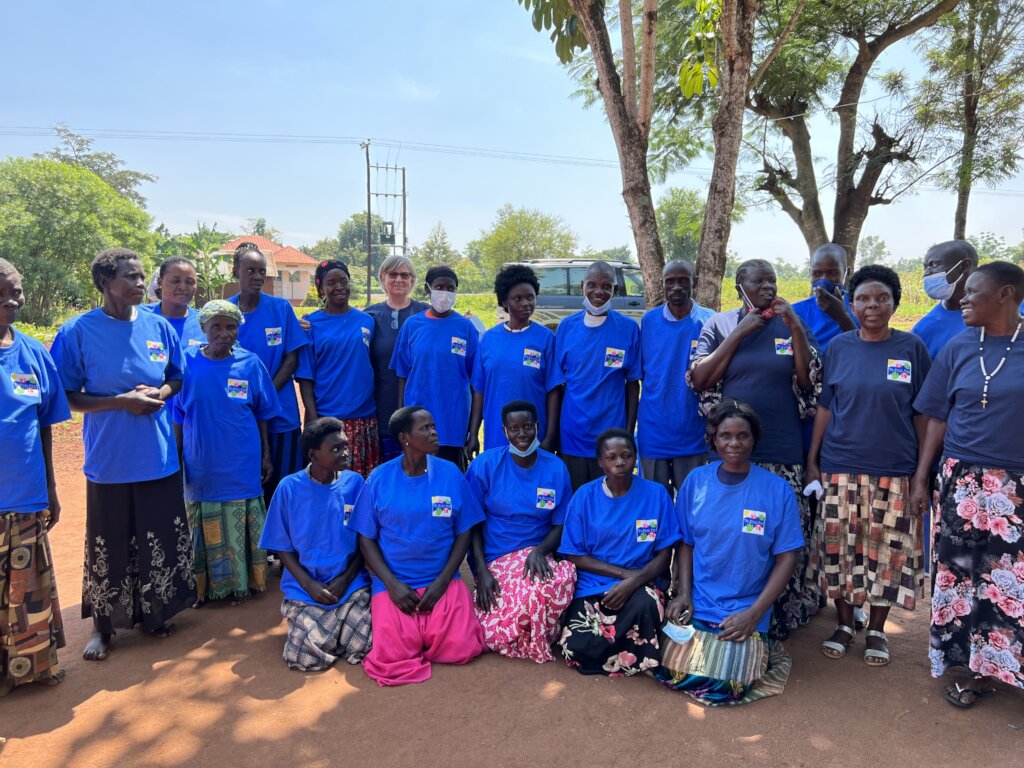 WOMENS' REPORT OF 28THMAY 2022
The report comprises of fourgroups
Tororo 101
Bugiri 64
Amoni 51
Rwen 135
Total 342
Our activities
Care for elderly
Education
Care for children headed families (OVC - Orphans and other Vulnerable Children)
HIV/AIDS (long term survival skills)
Drama for community sensitization
Agriculture
Tree planting
Home visits, elderly /child headed
Daycares
Challenges
Developments
Suggestions
Others
· Care for the elderly women
Most of them are old and widowed.
They have lost their daughters and their sons. They have great sorrows
They are always given maize flour and beans to feed their orphans as we take care.
As we are getting well and out of the threatening COVID 19, we are far much better than before at least our people are happy because we received funds from our donors we were able to buy enough food for them, we are happy with river fund. It has trained us to feed those in need.
· Education
Schools have been opened and we are now in term two learning and our children are at school
The learning is going on well and smoothly
When we received funds early this year we provided enough scholastic materials to the end of term II
· Uniforms
Were given to our children uniforms
Maize and beans were provided to our children and they are happy and doing well/ we are grateful for the great assistance given to us
HIV/AIDS (longterm survival skills)
This is the group that we put great care to see it that these people know their status, receive counseling and practice long term survival skills to keep healthy and be strong
We have trained them to live positively overcome stress and know their status, maize and beans are provided to them whenever funds are released through the River Fund who loves children and African women in Uganda – Busia, Bugiri,Tororo and Amonikakinei
Drama
This group is HIV /AIDS which lives positively and has educated our communities to know their status and over come stress which is no longer in our communities
As this group sings, dances, they give education to our people on HIV/AIDS

· Agriculture
This makes our people to practice the long term survival skills be practiced and it is the base in our groups because balanced diet originates from here.
We grow beans, vegetables ground nuts, sim sim, maize, cassava, onions, bananas and other crops which make our women, children and men to keep healthy
· Treeplanting
Every member practice tree making because it is from where we get firewood for cooking to construct ourhouses and charcoal
· Home visits;
Visitations are always done for counseling our old women, HIV/AIDS people and child headed families to monitor their wellbeing
· Child headed families
These families need great attention because there are families headed by children who need a lot of counseling and courage, we are very close to this group and maize and beans are provided to them whenever funds are released. We also encourage them to grow food like maize, green vegetables for their consumption in case what have provided to them gets finished them they will be ablet o survive
· Daycare
Day cares are now on and run smoothly that was during the pandemic season ofCOVID19.Children are now happy and able to play in their groups.
· Challenges
This season is not good, rains are on and off and in some parts it rained with too many storms which destroyed the maize, beans and the yield may not be good.
We need to give more seeds for the women to plant in case funds arer eleased.
· Development
We have been able to put leaders for Tororo which lost their leader Rose.
It is now led by Gloria. (Following the death of Rose in February)
Bugiri is led by Kevina. (Following the death of Mama Blandina last year)
Suggestions
We shall need to provide seeds for planting in the next season because some have not done well
We are happy our drama group is dressed with T-shirts donated by Riverfund and these people are very smart and identified in the community at the time of drama and counseling.