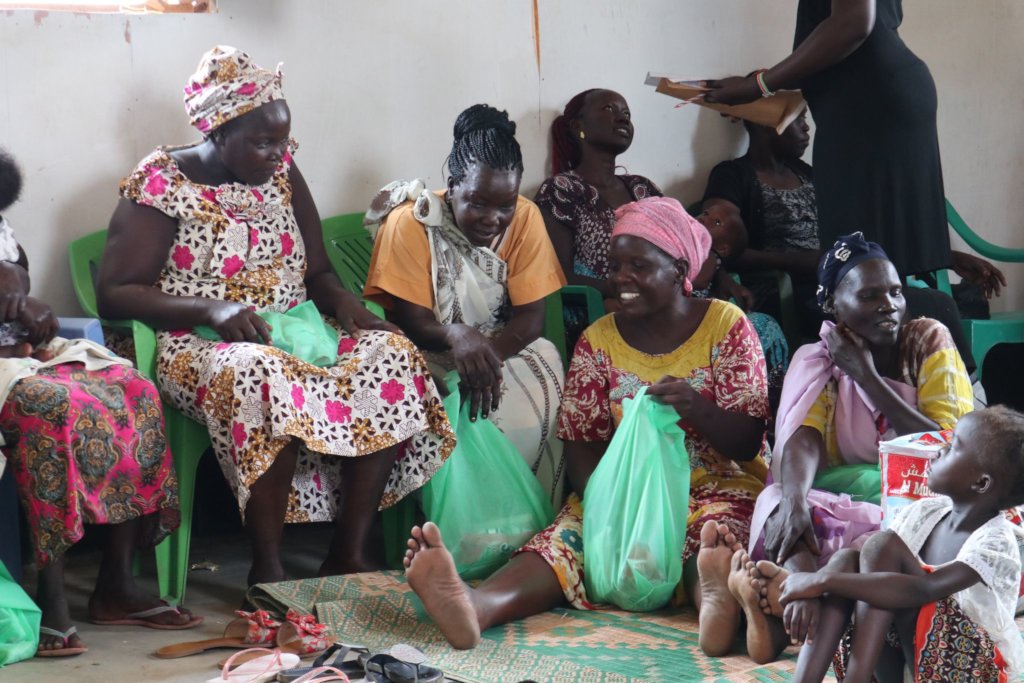 All Internally Displaced Persons (IDPs) have the right to life and adequate protection from violence, exploitation and abuse. It is the responsibility of the humanitarian community to ensure these basic needs are met and also ensure that IDPs live in dignity. Decades of armed conflict and displacement and the COVID-19 pandemic have placed women and girls in extreme vulnerability in South Sudan, where sexual and gender-based violence (SGBV) continues to prevail in IDP communities. SGBV cases, including sexual violence, denial of resources and services, physical violence, and emotional violence continue to be reported, and increasingly so due to COVID-19-induced restrictions.
IsraAID South Sudan has been working in communities in Juba since 2011 in partnership with government and community-based organizations. IsraAID is the lead agency on Gender-Based Violence in Central Equatoria State since August 2013. Because IsraAID places strong emphases to work with national partners, it has gained significant trust among communities, national service providers and partners.
Our sustainable model, which focuses on local ownership, both in emergencies and stabilized settings, ensures that national partners, service providers and communities themselves lead the prevention and response activities in the areas of operation. Thanks to SGBV prevention and response services provided by IsraAID in 2019-2020, IDPs in Mahad and Don Bosco communities have gained confidence and courage to report SGBV cases, while survivors continuously seek assistance. We intend to strengthen community-based structures, including community emergency councils and non-professional community-led services with the purpose of enabling community-led prevention and referral to be carried out in the absence of IsraAID and other organizations. It is expected that the experience and skills acquired by members of the community-based structures will be used in the IDP sites as well as their home communities.
After years of coordination and leadership, IsraAID is increasingly being requested to play an active and leading role in other locations. Over the past few years, IsraAID has gained tremendous respect and support from communities, local partners, state and local authorities, religious leaders, police, legal organizations, international agencies and GBV sub-cluster members. IsraAID South Sudan has a team of technical experts which includes international and national specialists, trainers and social workers (Gender Advisors, Police advisors, legal advisors, PSS advisors, and social workers/community mobilizers) who have been and continue to be trained to provide the best quality of services to communities, and to also train other service providers, thus creating a multiplier effect over time.
Thank you for your continued support, allowing us to develop a strong team of technical experts.