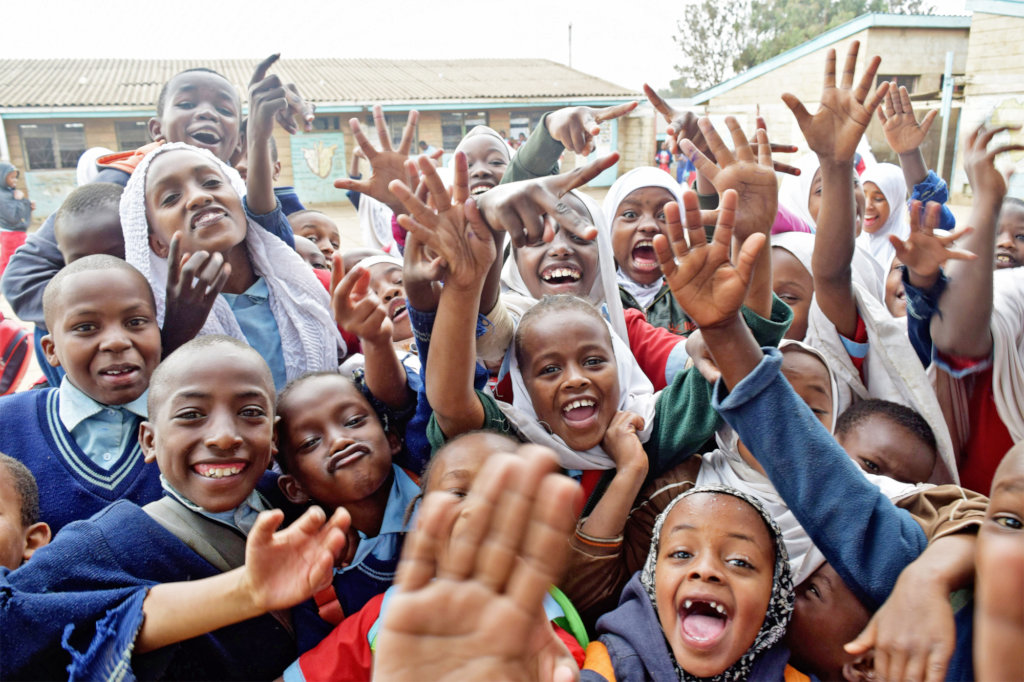 Across eastern Africa, droughts worsened by climate change, political turmoil, and economic unrest have all contributed to critical food shortages. In some areas, malnutrition levels have climbed as high as 30%.
The youngest members of society are the ones who are most impacted by the effects of acute hunger, and about 14 million children throughout Ethiopia, Kenya, South Sudan, and Somalia are struggling to get enough to eat. As their hunger increases and energy wanes, they're often forced to stop attending school. The potential consequences of these absences extend far beyond a few missed classes: the loss of potential leaders and entrepreneurs could impact the region for many years into the future.
Thankfully, community-focused organizations throughout East Africa are providing kids with the resources they need to stay in school. With the help of over 5,500 generous donors like you, we've raised $252,302 in support of their vital work.
Here's how two of our partners are getting kids both the meals and other support they need to not only stay in the classroom but to successfully contribute to their communities.
Seed Programs International provides much needed nutrition for students and promotes education and by building school gardens. Not only do the children attending these schools benefit from homegrown lunches, but they're also able to learn valuable life skills by participating in garden maintenance.
Mr. Mbugua has been working with Seed Programs International for more than two years. As the Valley Bridge Primary School Headmaster, he's witnessed firsthand the incredible impact proper nutrition has on his students.
"As a teacher, my goal is to teach my students to not just merely exist, but to be part of the change we need. When children are not hungry, they are able to exercise their right to receive an education in school and beyond."
Makindu Children's Program is helping children and adolescents in rural communities throughout eastern Kenya to thrive by providing nutrient-dense meals and developmental support.
Their food basket delivery program provides the most vulnerable households with enough healthy food to sustain the entire family for weeks. This steady source of food has already ensured the continued education for 46 children in rural Kenyan communities.
Makindu Children's Program also offers vocational training to students who aren't able to attend traditional colleges, helping young adults build successful futures and break free from cycles of poverty and deprivation.
With your committed support, our vetted nonprofit partners are able to sustain long-term projects and create opportunities for future growth. In the coming months, we'll continue sending updates so you understand how your money helps build resilience in communities throughout East Africa.
With gratitude,
Nicole Gieselman + the GlobalGiving Team