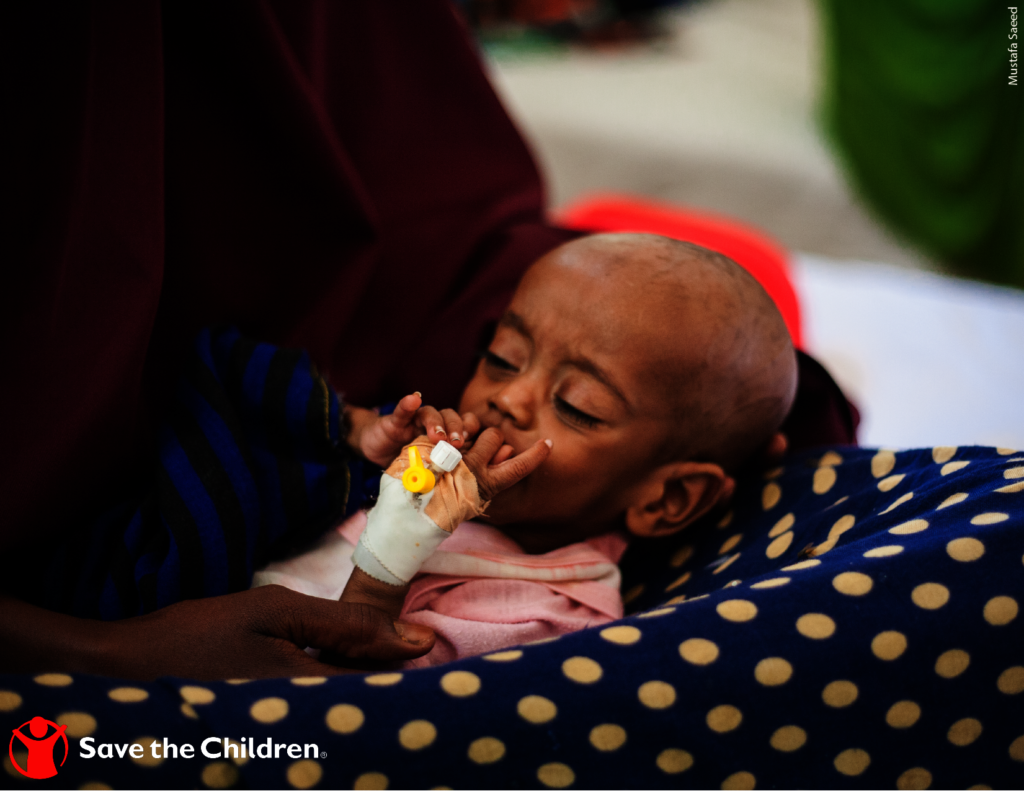 At six-months-old, many babies start to sit up. They've usually been able to roll over for a while, but Sakariye couldn't. He was too weak.
Sakariye's* mum, Amran*, remembers the first time her son was seriously ill. "He was 15 days old. First, he had problems breathing, then he got measles." Amran did her best to care for him. She tried to get him medicine. She breastfed him, but he continued to struggle. A baby's health is closely linked to its mother's and so it was for Sakariye and Amran.
Across East Africa, children like Sakariye are at risk. Changing weather patterns mean families can no longer count on the rains to come when they used to. Instead, they may get floods that destroy their homes, followed by a long, severe drought that kills their crops and livestock.
When drought caused food shortages in Somalia where the family lives, Amran did what any parent would do. She put her young children first. She gave them the little food she had, but then she fell ill.
"I wasn't able to breastfeed Sakariye because I was sick and malnourished," says Amran.
Sakariye began to get frequent diarrhea. He started vomiting and having fevers. He grew so weak he couldn't turn over any more. Amran knew her baby was in danger. She brought him to Save the Children's treatment center, where he was diagnosed with malnutrition and admitted.
Today, Amran is sitting by her son's cot on the ward. She's smiling because she has seen big changes in him during the last few days.
"It is good we are here," she says. "Sakariye has started recovering. He receives food and medicines. They give him some nice therapeutic milk." Sakariye is getting stronger and so is his mum. Amran is able to breast-feed again and she is looking forward to taking her son home.
All across East Africa, babies and young children are at risk of malnutrition. Save the Children is working to screen children and treat them with therapeutic food and medicine.
Close to 14 million people are in need of food assistance in the Horn of Africa: 2.7 million of them are in Somalia. Save the Children is on the ground providing support via Outpatient programs, Mobile Health Units Mother and Child Health programs and special Stabilization Centers in hospitals.
Thank you for your continued support!
*Names have been changed to protect identities