Access to information, Lifelong learning for all and the fight against illiteracy are very important, and the United Nations' 2030 goals with regard to education therefore also form the basis for this award. That is one of the goals on the United Nations' 2030 Agenda for Sustainable Development, working towards more sustainable development in the future. Illiteracy is a global problem that must be addressed.
Our Reading program's target group is parents with limited knowledge of early childhood development (ECD)/nutrition best practices, who want to address their communities' high malnutrition rates and unhealthy eating habits, passed along though generations.
In 2011 one Riecken library piloted an ECD Nutrition+Reading program to help parents develop better infant/child nutrition and ECD practices and promote a joy of reading. That program has now expanded to Riecken's entire 65-library network.
Riecken Libraries' mission is to promote democracy and prosperity in Central American communities by awakening a spirit of discovery and social participation. The rural communities served by Riecken's 65 Guatemalan and Honduran libraries have high infant and child malnutrition rates, largely due to parents' limited nutrition knowledge from many factors, including inadequate formal education, extreme poverty, and unhealthy eating traditions. Library staff recognized that they had access to these parents, as they would often drop their children off at the library (a safe, trusted place) prior to going to sell goods daily at the market. Library staff developed a weekly program to teach parents the importance of reading and interacting with their infants and toddlers as a critical part of healthy child development. Parents are engaged by making a short group presentation about how they have been working at home with the children, and what they are learning about feeding and reading to them.
"I participated in the reading program with a focus on nutrition this past year and I learned a lot about nutritional issues. I have had much to share with other mothers and for my own daughter. I loved the sessions that teach children to recognize letters and colors. Another subject I liked was on how to make soy sausage. What I learn here, I will implement at home because I know it's beneficial for my family." Young mother.
"As a licensed nurse, health and malnutrition topics are of interest of me. I learned reading techniques and how to use reading to work with children and families. I can complement reading with my community health knowledge and experience to improve health services for my patients." Honduran nurse.
Adult literacy rates are 87% (Honduras) and 81% (Guatemala), although these rates are significantly lower in Riecken library rural communities. In 2019, this program reached 8,413 people, the overwhelming majority with low literacy levels.
With InterAmerican Development Bank support, volunteer reading and health promotors were able to maintain nearly 9,000 annual participants in the program. Over 7,000 individuals from other sectors participated in different program aspects including health, education, local government, and community leaders. Where possible and when located near a health center, Riecken's libraries were able to support weight & height monitoring with health center staff, reaching over 350 mothers and 400 children.
Riecken's Nutrition+Reading programs work to reduce infant and child malnutrition as well as promote to parents the importance of reading and interacting with their infants and toddlers as a critical part of healthy child development. The curriculum helps libraries to develop weekly programs that teach mothers techniques for reading at home to their children and makes a link to nutrition by providing the mothers access to nutrition-themed books to read to their children. Even the many illiterate mothers can learn alongside their children to recognize vowels, consonants, and pronounce sounds, and library staff show these mothers how to "read" the pictures in the book by talking to the children about what is happening in each illustration.
Reading for pleasure or personal growth is not widely respected in rural Central America, where income is earned primarily from physical labor. This program links the real challenge of regional infant/child malnutrition, with a pragmatic solution integrating reading with improving children's health. This program not only destigmatizes reading, but also teaches children from an early age about the joy of reading through story hours and book clubs that cater to different age groups as they grow.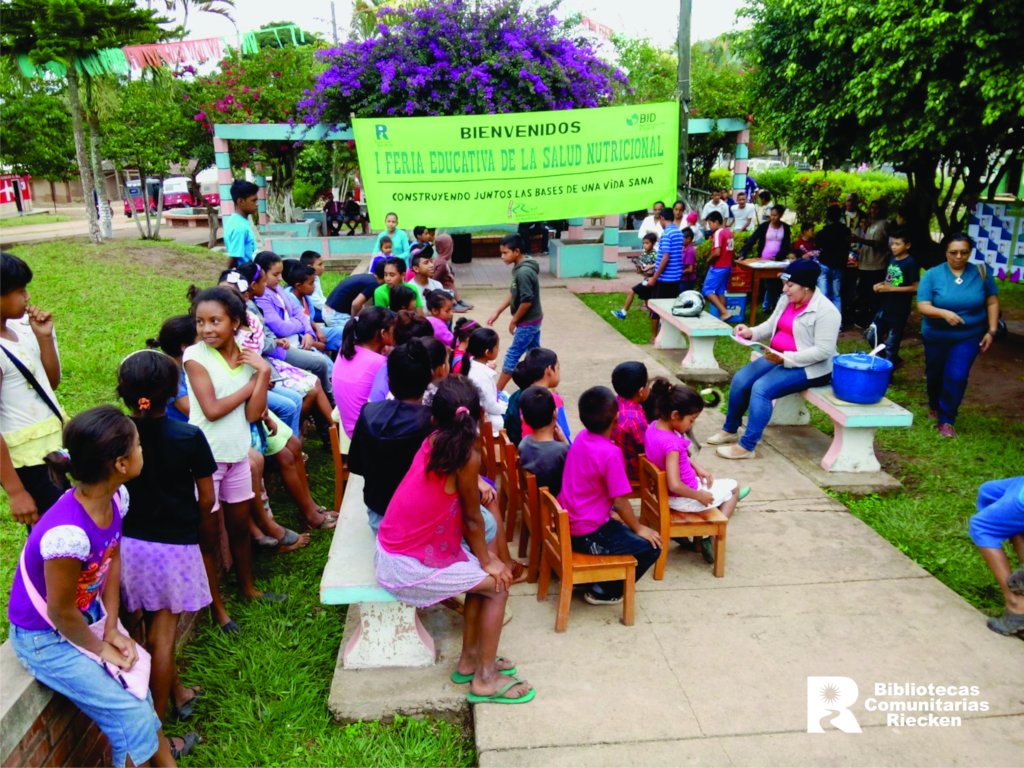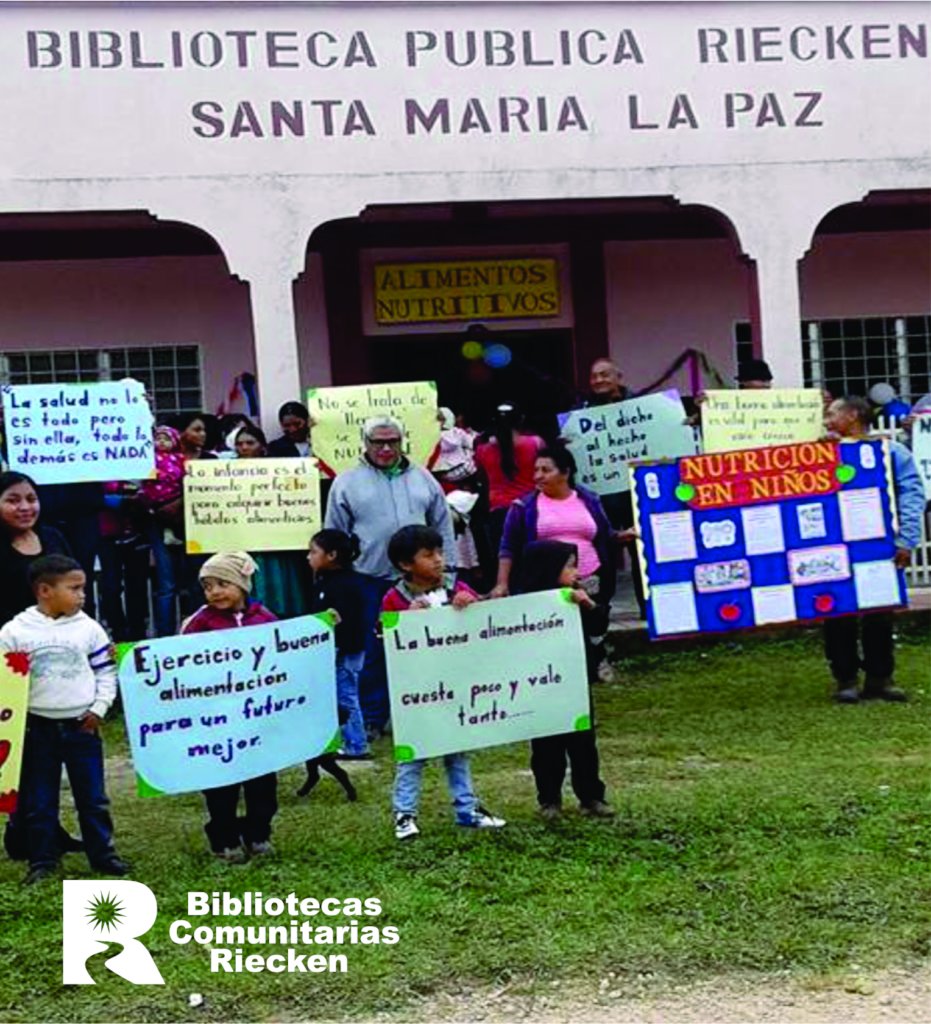 Links: