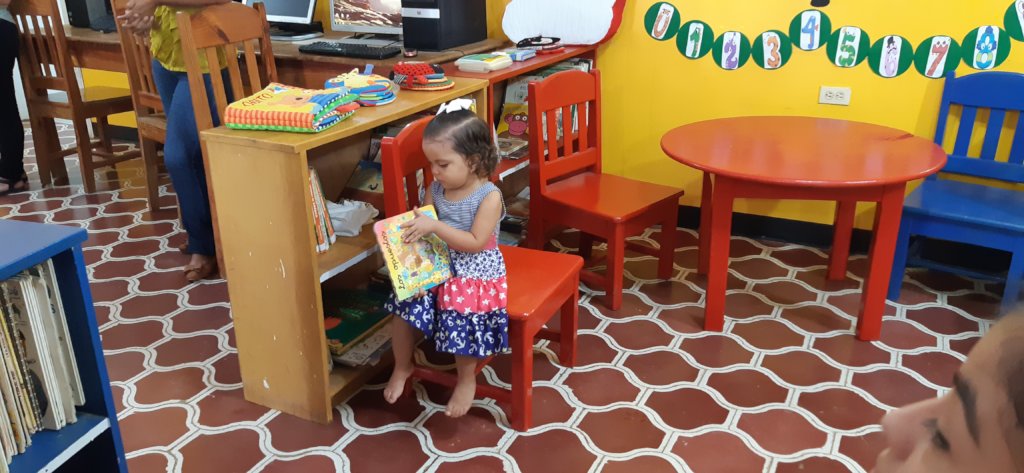 The current pandemic has highlighted social inequality, increasing the vulnerability of those groups that already live at extreme levels of exclusion. And this same pandemic has broken the existing social cohesion, making it more vulnerable to those who already were, with a closed education system and a collapsed health system. The state of alarm for the pandemic continues and in the face of a landscape of reopening services and economic revival in most communities, libraries need to strengthen their capacities, reactivate their programs especially towards those groups that have undoubtedly been most affected by confinement: children and young people who have not been able to follow their classes, who are at risk of dropout and because of the precariousness of the family economy , affected by the confinement measures established before the pandemic.
The Riecken Foundation believes that reading to children from an early age (0-5 years), stimulates the mind, develops language, and builds a base to ensure the success of reading in the future. The parents are childrens' first teachers; so they need to be provided with tools and activities they can do with their families to promote reading at an early age and develop a reading habit that will continue throughout life. Riecken's programs are aimed develop language skills, vocabulary, pre-reading, as well as creating positive experiences with books. Parents also learn techniques and that they practice with their children. Essentially, the community libraries promote six pre-reading skills that mother, father and baby can develop from birth:
Motivation to Books: sparking the interest in children to enjoy books, with the purpose of promoting an approach to them.
Vocabulary: in the first week of life, the baby can vocalize at the same time that mother does.
Becoming familiar with the writing: engage the children with reading, use exercises that show drawings, shapes, people, and animals, not only with figures but with written words.
Knowledge of sounds: help children acquire the ability to hear and play with sounds.
Narrative skills: librarians can relate stories and tales to children and help develop the skills in reading readiness.
Letter knowledge: the children begin to learn their first letters.
A modern library is a community development vehicle. A community library is a center for local citizens to meet and discuss local issues, a place to identify problems and resolve them locally. The Riecken libraries are where youth go to become leaders in the fabric of local communities. All of the books, furniture, computers, materials, and even the building itself are just tools to provide open and free access to information for local citizens to identify and resolve local community development issues, and engage impoverished, at-risk youth in shaping the future for themselves, their neighbors, and their families.
All of the activities conducted at the library promote innovative methods and/or new technologies that are not typical in Guatemala, such a developing critical thinking skills, financial transparency and free access to computers/internet, as well as contributing to the advancement of women and girls through women's business skills training, girls' reading clubs, and early childhood development/nutrition classes for new mothers.
Recognizing its unique approach to education, programming and community engagement, last year Riecken was selected by the Library of Congress 2019 Literacy Award Program as a Best Practice Honoree for achievement in the promotion of literacy and in the development of innovative methods and effective practices in the field of library and information science.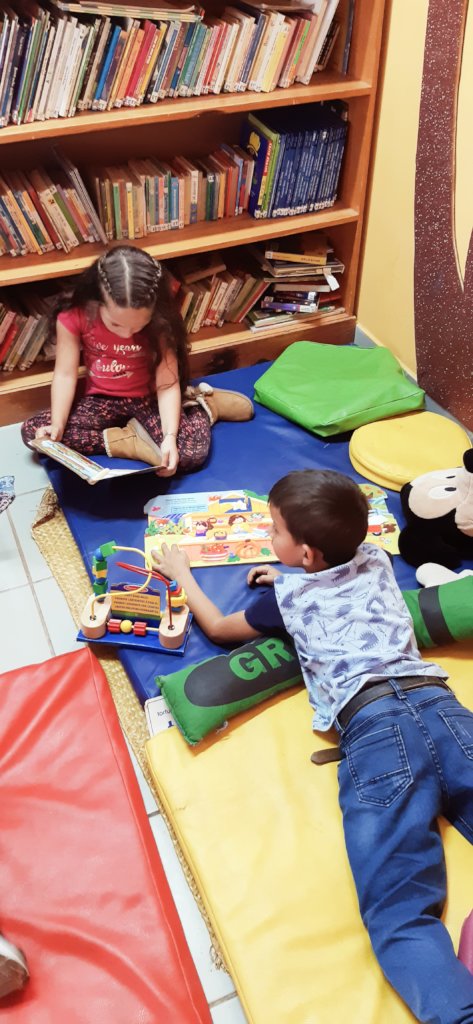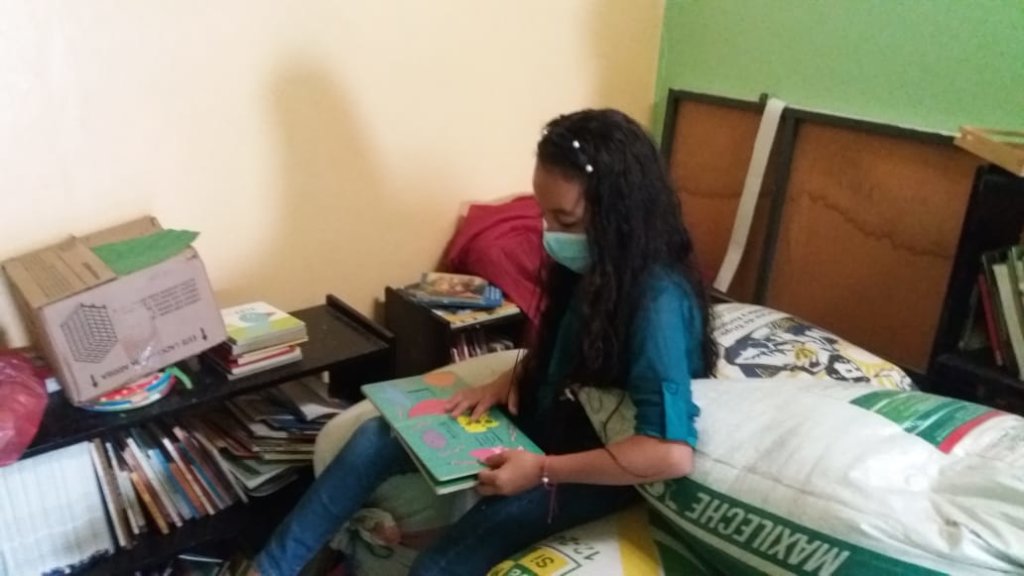 Links: