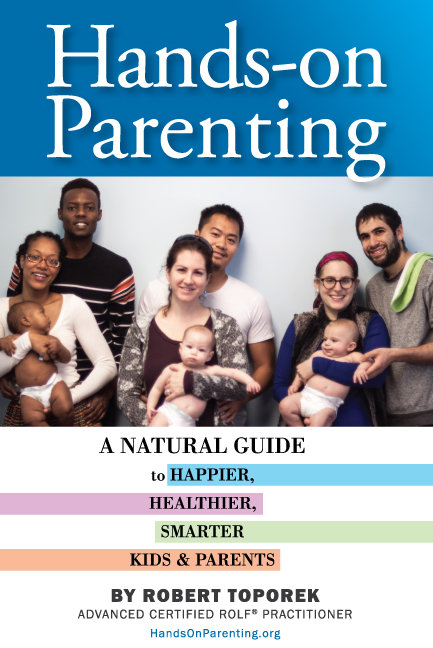 When I got married and had a child my son's mother took the course and together we implemented much of what we learned coupled with my knowledge of how Rolfing and massage could improve the neuromuscular development of babies. we implemented the techniques with our son.
By the time Bray was one he could count to 100 in English and Spanish, he could read over 1,000 flashcards words and could identify hundreds of flashcards of President, primates, great art masterpieces, and much more.
By the time he was around 2 1/2, he mastered turning on a computer and playing learning programs like reader rabbit, math rabbit, learning express and many more.
He had a dedicated computer in every one of his classrooms from preschool through 8th grade.
Despite the fact that I am not a college graduate and his mother passed away when he was 10 graduated 2nd in his class from high school. He was one of the first 400 kids accepted into Georgetown early acceptance. At George town, besides being in a Fraternity and being in the PEP Band (quite well rounded) he made great grades. Since he majored in English and turned himself into a news writer/editor.
After Georgetown, he worked for a number of years for EDWEEK and national education publication. While there he created a blog sports in education. At one point he took on writing about concussions in sports. Hw wrote so many articles that EDWEEK turned it into an ebook and it is still available. Google Bryan Toporek Sports in Education concussions.
Now he is a senior copy editor for a major sports web site.
But it gets better. A number of years ago I was able to get that program into a Preschool program of a major Hispanic Charter school. Over 30 teachers were able to take the course at the institutes and began implementing the program in their classrooms.
Then I discovered a program developed by KL Wong in China that makes the fundamentals of early learning available online and we have distributed thousands of copies of the program on our lowcost refurbished computers we have distributed
OUR NEW CHALLENGE IS TO RAISE $250,000 to fully fund, staff and expand our efforts.
YOUR CONTRIBUTION WILL MAKE A REAL DIFFERENCE.