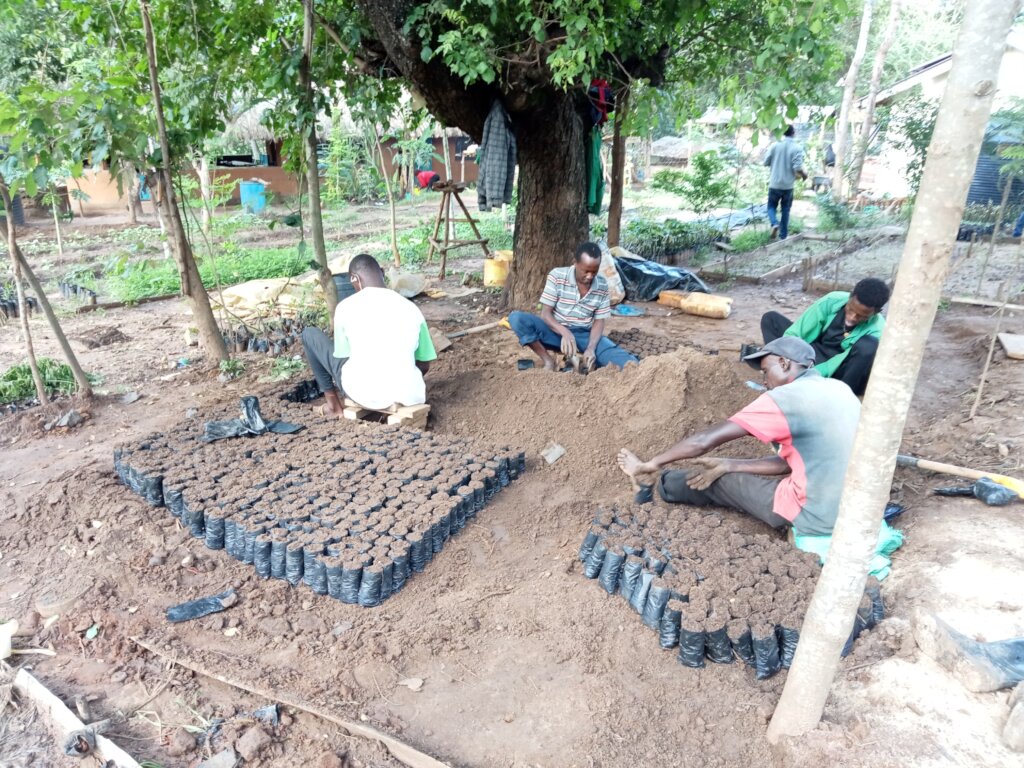 INTRODUCTION
Once again DNRC wish to share with us our quarterly progress report on forestry training and finance for 800 farmers working with DNRC. We can only say thank you for your continued support. DNRC continues to work towards achieving her objectives of environmental regeneration, economic development and community regeneration. Since inception of the organization, every year an average of 50,000 diverse seedlings have been planted by both farmers and the schools we have been working with. Over the years, we have planted over 1 million diverse seedlings within the community. This trees continue to grow increasing vegetation cover for micro climates. The soil biology is improving and its fertility thus increasing food production and water retention. Older trees are maturing and farmers are harvesting them for timber and other non-wood products. During the reporting quarter, we have been busy propagating different species in our nursery, training and doing individual farmer follow ups. Below are detailed activities during the reporting quarter;
DNRC TREE NURSERY
During the reporting quarter, the following tree species were propagated: Gravelia, lemon, camandulenses, mangoes, guavas, senna siemea, darbagia, croton, pawpaw, senna spectabilis, yellow passion, banana passion, acacia polyacatha, zygium e.t.c Other activities in the Nursery included: re-arranging of pots, watering, top dressing, root pruning among others.
DNRC TRAINING AND OUTREACH PROGRAM
During the reporting quarter, the outreach department was busy with the following activities; Training farmer groups mostly on woodlot management and establishment of woodlots for new groups, individual farmer follows ups for individualized advice, planning for the farmers get together among others.
CHALLENGES
During this reporting quarter, It was during the rainy season so water was not such a major challenge but still remains a challenge for sustainable water source.
PLAN FOR THE NEXT QUARTER
Continue propagating more seedlings to meet our target.
Continue managing and taking care of existing seedlings in the nursery
Continue training farmers and do individual farmer follow ups