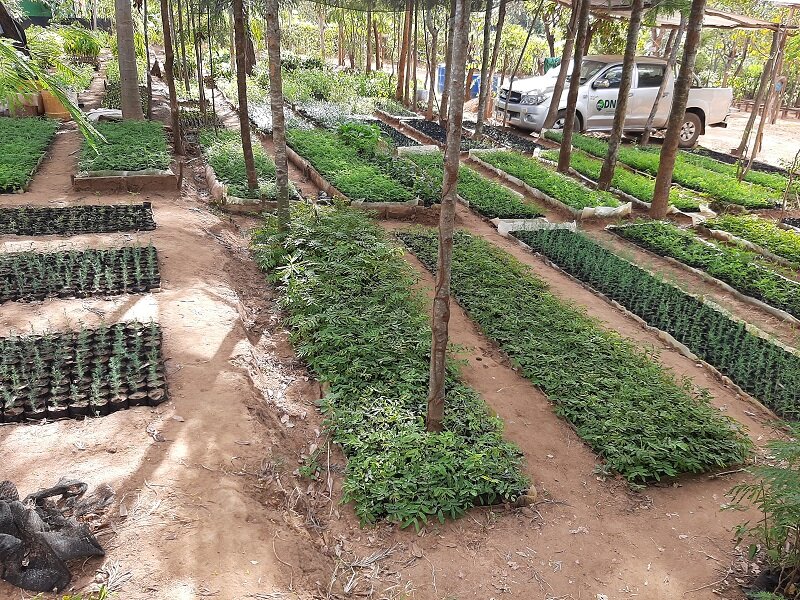 INTRODUCTION
Much greetings from Drylands Natural Resources Centre (DNRC). Once more we are happy to share with us the progress report on forestry training and finance for the last three months. DNRC has constantly strived to achieve her goals of environmental regeneration, community regeneration and economic development. With covid- 19 subsiding, we were able to resume our activities and we are happy to share our progress so far. Despite the effects of climate change which for the last one year have led to failed or not enough rainfall, we still continue to propagate and plant more trees within our communities. The earlier trees are mature and because they have created microclimates, the young trees being planted have increased survival rates due to the cool climate around. Therefore DNRC continue to propagate more diverse seedlings in the nursery and we continue to plant more woodlots with the farmers and the schools. Older farmers continue to benefit from the older trees as they now have enough firewood and extra to sell for income. Timber trees are mature and farmers are benefiting from sale of timber and poles. Other trees like moringa oleifera constantly continue to give farmers continued income from sale of Moringa seeds and leaves. As all these trees grow, they continue to build the soils thus improving soil fertility too hence increased crop and livestock yield. The community continue to be organized and farmers are able to come together, share experience and solve their own social, economical and environmental challenges.
During this reporting quarter, we were busy propagating different tree species, potting, transplanting and general nursery management. We were also busy mobilizing farmers for preparation of farmer's bi- annual get together and our normal trainings.
Below are detailed activities during the reporting quarter.
DNRC TREE NURSERY
During the reporting quarter, DNRC personnel were busy propagating diverse seedlings to meet our annual plan of 100,000 seedlings. Major activities included; seed sowing, pricking out and general nursery management. During the reporting quarter, the following tree species were propagated; Mangoes, gravelia Robusta, neem, eucalyptus camandulensis, cypress, causeries, avocado, k- apple, Balanites, mulberry, ornamentals, Acacia tortilis e.t.c. The nursery personnel was also busy with general management of the nursery which included: watering, weeding and top dressing of seedlings.
DNRC TRAINING AND OUTREACH PROGRAM
During the reporting quarter, DNRC outreach and training personnel were busy training farmers majorly on woodlot management and doing individual farm follows-ups; giving necessary advice. Another major activity was preparation of the bi- annual farmers get together which took place in 10th June 2022.
CHALLENGES.
Water problem due to failed rain and lack of permanent water source at DNRC.
FOCUS FOR NEXT QUARTER
To continue propagating more seedlings to meet our annual targets
Continue mobilizing and training farmers in readiness for October-December rains planting.