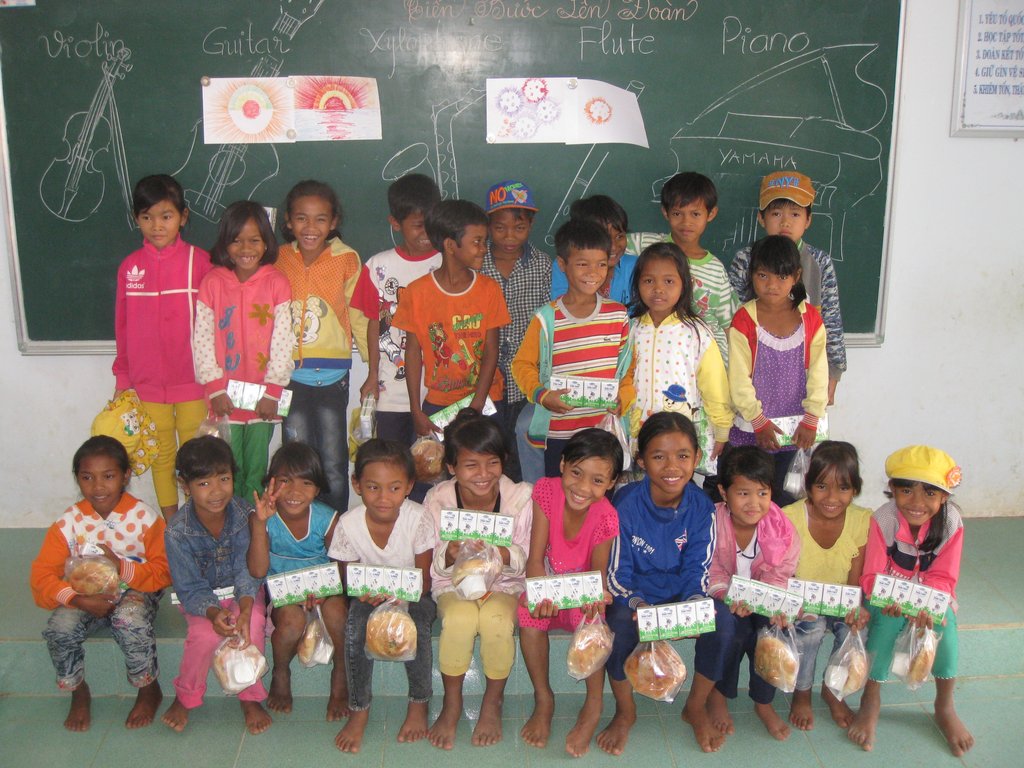 Every weekend our art teacher and some of our students from Cam Duc travel by van out to a small village at the base of the mountains facing Cam Ranh, Vietnam. It's beautiful there, driving along the one lane cement road through miles of rice paddy fields. There are children walking water buffalo, riding bikes, and playing along the edges of the fields. Parents bend over among the green rice weeding as they step slowly through the muddy water, conical hats tipped down and forward, reflecting the sun. It's very hot, but everyone continues to work or play.
As the van gets closer to the mountains and further from the main north to south highway, the road narrows and becomes more and more bumpy. Over the last hill and around down towards the reservoir is Son Tan village, an ethnic minority village with its tiny cement block homes, shattered roofs, rough and washed out terrain around. There are dog, pigs and chickens near each home. There as the road starts to go down the hill is the Son Tan Elementary school.
This village has one school with about 100 students depending on the day. It only goes to grade 5, at which many of the students go to work in the fields after finishing. They are 10 or 11 years old at the end of their schooling. In this village, if you want to continue in school beyond the 5th grade you have to live at a boarding school for ethnic minority children, about 2 hours away.
When we first were introduced to the school, we raised money to buy new shoes and school uniforms for the 100 students. All kids wear uniforms to school in Vietnam, but these kids couldn't afford them. It was a great day when we arrived to deliver new uniforms and shoes. We also decided to do something for the children when they were out of school in the summer. So last summer we held a summer camp for all of the kids with games, art, and music. It was a great way for us to really get to know the kids. We had 100 children show up. We plan on continuing these every summer.
Recently we decided that it would be best to support some of the kids year round to learn English using Art classes on the weekends. We now have 20 children who come regularly. The kids are undernourished, so it also gives us an opportunity to provide them with a good meal, and send each of them home with extra food for them and their families. As we raise more funding, we hope to be able to support more than 20 students in this program. The children love coming to the classes, and our students and teachers from Cam Duc who teach the kids, are creating strong bonds with them. Not only is this a chance for the children to learn English and Art at the same time, but also to have the opportunity to be mentored by older students aspiring to go to college. We hope that this will instill a desire for them to continue to go to school beyond the 5th grade.
Thank you everyone for keeping in touch and following our progress. Please consider volunteering for Rock-Paper-Scissors by sharing this report with friends, or letting those interested in art, or artists themselves know about us. Your donations are now helping us to provide our art program to over 100 underprivileged children year round.
Thank you!
Sara (Founder)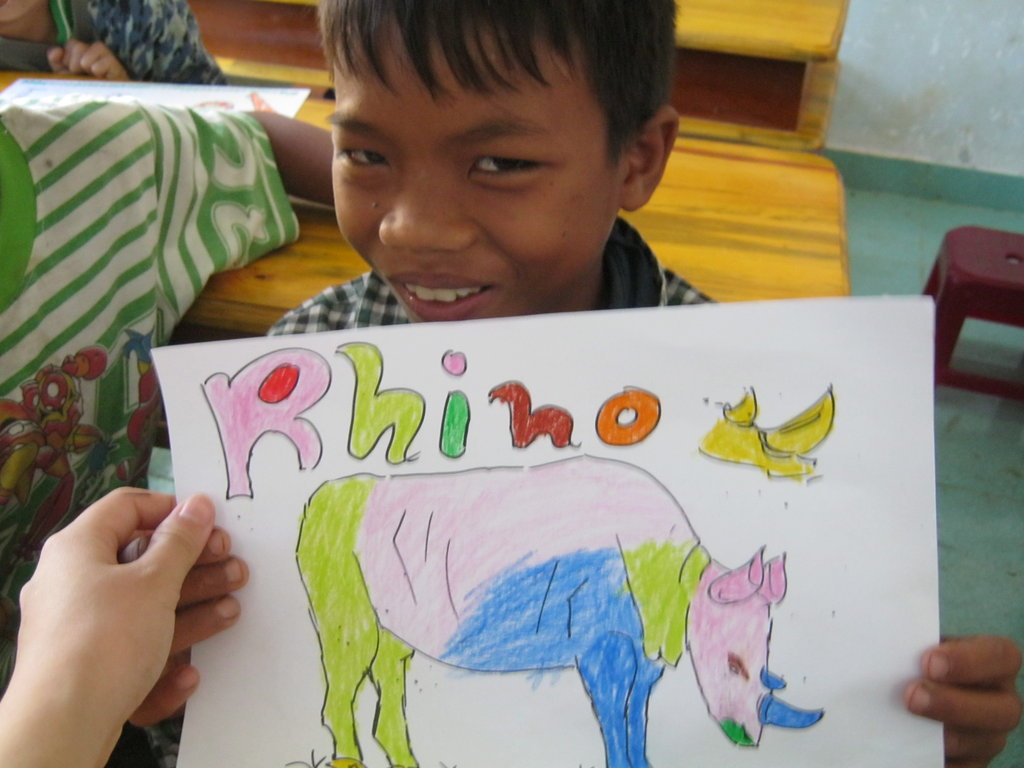 Links: