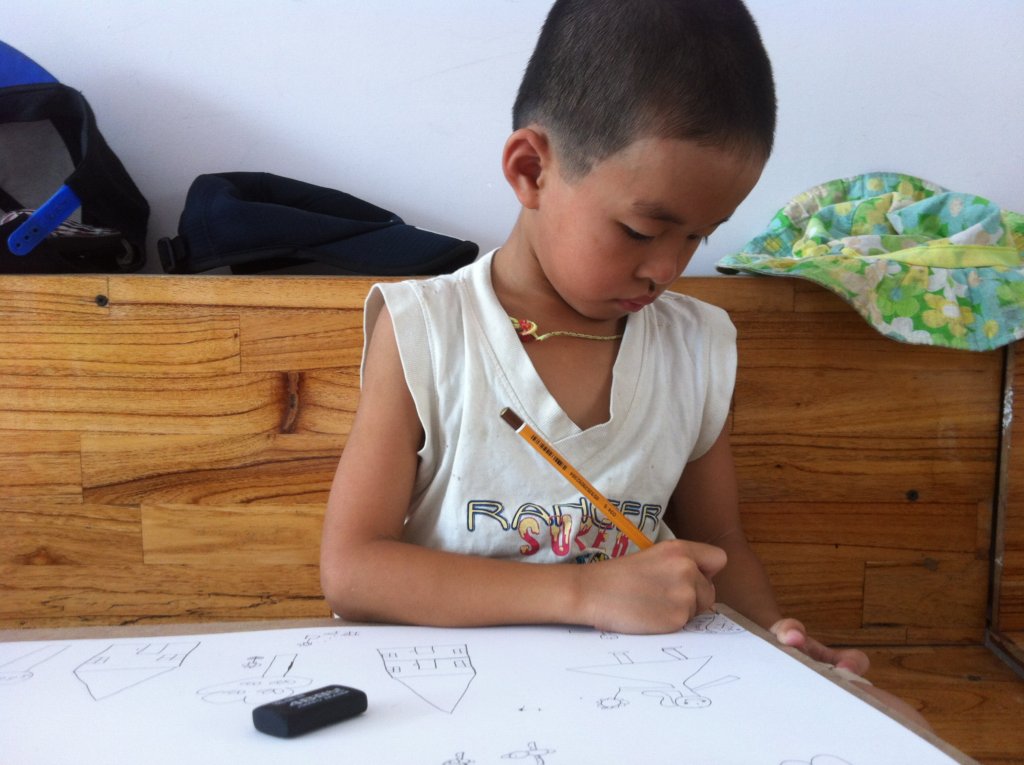 It's Saturday morning and the kids circle on their bicycles and play on the small, narrow street outside of our art school. "All of them come early" says Phuong, who rents us space in his house to hold art classes in the village of Ngoc Anh Village outside the city of Hue. "They are so excited to come to class, and can't wait to come in." In March of this year we started a small art program in the village. With your donations, we hired a new artist/musician/program manager named Phuong, as well as a young artist named Tram. Both Phuong and Tram are wonderful and so excited to become a part of the Rock-Paper-Scissor's Team.
Phuong and Tram selected 32 new students with the help of the principal and teachers at the local village school. The kids come from poor families and have been identified by their teachers as being very artistically talented. As you can see from the photos, the kids are very talented!
Phuong has many connections in the art community of Hue, which is known as the city of artists. This year Phuong and Tram were able to take our students to see two different art exhibits at a new gallery in Hue. The kids really enjoyed being a part of the opening events, and are getting exposure to things outside of their village. We hope that these simple experiences will not only bring them joy, but inspire them to continue to learn. Phuong has been working on preparing an exhibit of the children's artwork in the same gallery, sometime in 2016. The kids are going to be so excited to see their own artwork displayed in a gallery.
Our art program in Cam Duc and the small village of Son Tan in Khanh Hoa Province, are also still thriving. We continue to provide art classes to close to 80 students in Vietnam year round, and support 400 students in our summer art and music camps for ethnic minorities.To all of you who have supported our art program, we thank you so much. This program has only existed because of your kind donations. Our children and families are so grateful.
Throughout the month of December we will be trying to raise $15,000 to help us keep both our art and music programs securely funded for another year. This will help us pay our teacher's salaries, rent, and instruments and art supplies for one year. If you or anyone you know would be willing to start a small fundraiser for this project, you can now easily start your own on our project page on Global Giving here:
https://www.globalgiving.org/projects/dream-of-art-vietnam/
Please scroll down and look for the "Start a Fundraiser" button on the bottom right hand side of the page. We are so grateful for your help.
Thank You Everyone and Happy Holidays to you,
Sara Nerone (Founder-Rock-Paper-Scissors Children's Fund)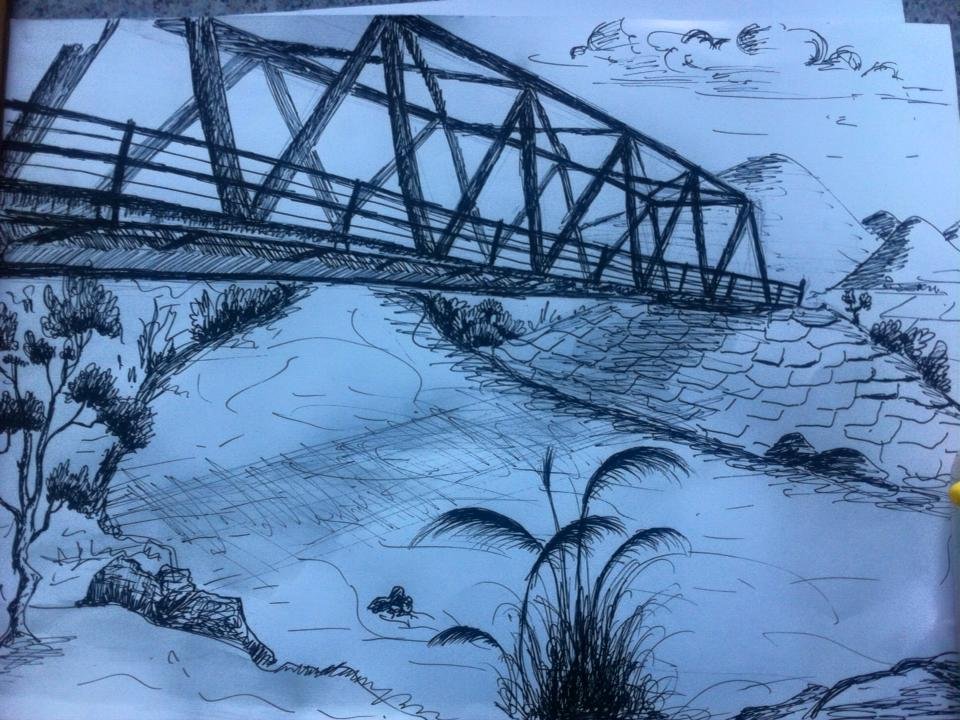 Links: