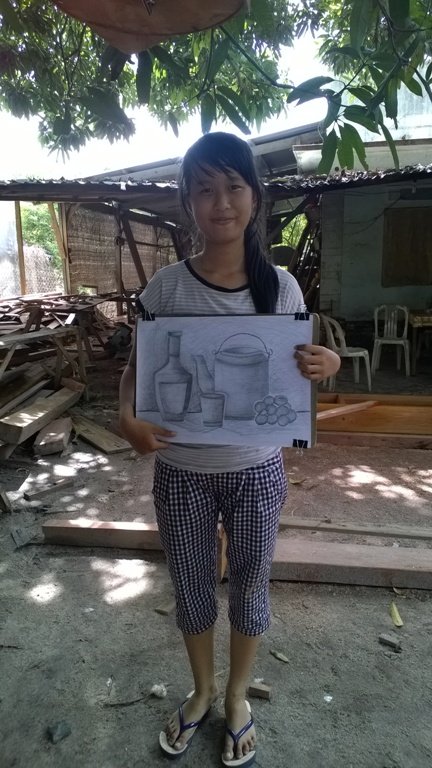 Dear Friends and Supporters,
We hope you are staying warm and getting ready as the holiday season is upon us. Every three months we reach out to our supporters to report on the happenings of Rock-Paper-Scissors Children's Fund in Vietnam, and it seems we can't keep up with all of the excitement.
Currently we have two volunteers from the states staying in Cam Duc and working with our students. Carla and Grady are artists and musicians and in the short time they have been there they have created significant bonds with the students in our program. We have talked to them many times and we are so happy with what we have heard and seen. They have created a blog highlighting the experiences they and the kids are having. It can be viewed here:
http://www.rockpaperscissorschildrensfund.org/#!blog/cslr
We are also very happy to welcome our new year-round art teacher, Thang. Thang is 27 years old with a degree in Drawing from the College of Culture and Arts in Nha Trang, Vietnam. We are so grateful to have him join our art class and teach the students new and exciting projects and techniques. Thang comes from a family of artists and has always loved art, which inspired him to pursue a career in teaching. With his training, our students are not only learning traditional styles, but are being exposed to new techniques and materials.
With a new teacher, brings new students, and we couldn't be happier. Our art classes are packed and new passionate artists have emerged.
Eighteen-year-old Nhi has just started coming to our art class. The high school senior has a love for art, literature and physics. Outside of school, she likes to draw in art competitions, draw in her free time and spend time with friends.
Nhi's younger brother Tuong, a 9th grade student, started alongside her. Tuong also shares a passion for drawing and the incredible potential we see in Nhi. It is unbelievable talent just waiting for an opportunity to shine. We are thrilled that they have decided to make the trip to the class.
Nhi and Tuong's mother is a tailor and their father is a carpenter. Their father inspired them to draw and become more artistic. Nhi and Tuong live close to 10 kilometers from the school, in Cam Hai Tay, so their mother drives them on the back of her motorbike.
Nhi has said she is very excited to be in the class, but she is also looking toward the future. After completing her last year of high school, Nhi hopes to attend college, possibly in Saigon to study Architecture. Nhi is not the only one of our students starting to think about their futures. We hope to support these future adults as they make life-changing decisions in next few years. We have always sponsored the students' primary or secondary education tuition and book fees if their families could not afford to, but as some of the students who are in the program begin to get to the age where college is a possibility, we do not want their journey to end because they live in difficult situations.
Even as we go about our lives in the United States, our students are on our minds constantly. We are a tiny organization, but we have a great leader in Sara Nerone, our founder, and our dedicated staff in Cam Duc. Sara is communicating daily with our staff about new students, projects, or the constant creativity Sara shows directly benefiting our program. We do not take salaries, all of the donations we receive go directly to the program, and it's amazing to watch the dedication that Sara has shown.
Fundraising is the toughest part of owning a non-profit we never realized how much time and effort it takes and we are all volunteers. Please consider either making a new donation or helping us by asking for donations from your friends, neighbors and acquaintances! Share with them your experience with us, and know that you have directly changed lives.
We have very talented kids in our program and your generosity has helped them so much in such a short period of time. By the end of the year, Rock-Paper-Scissors Children's Fund hopes to raise $15,000 for our projects in Cam Duc.
We will always make sure that you can see the impact your generosity is making, and we are so grateful to have your continued support. It's amazing to see the difference we've made in such a short period of time.
Have a safe and healthy holiday season,
The Rock-Paper-Scissors Children's Fund Team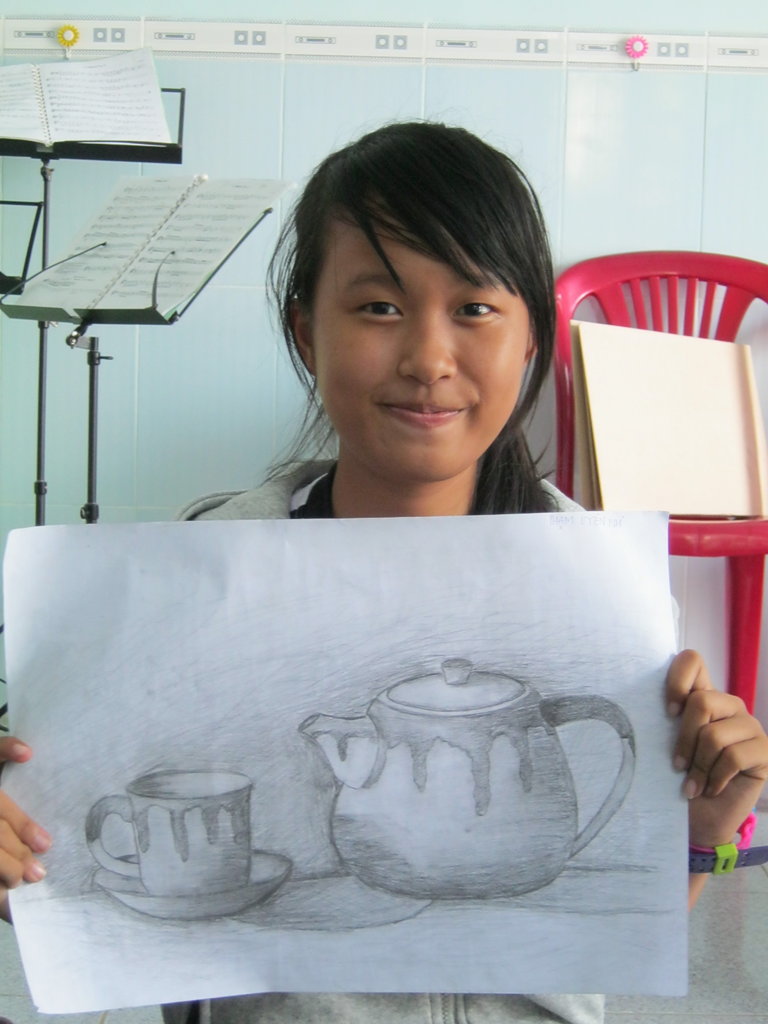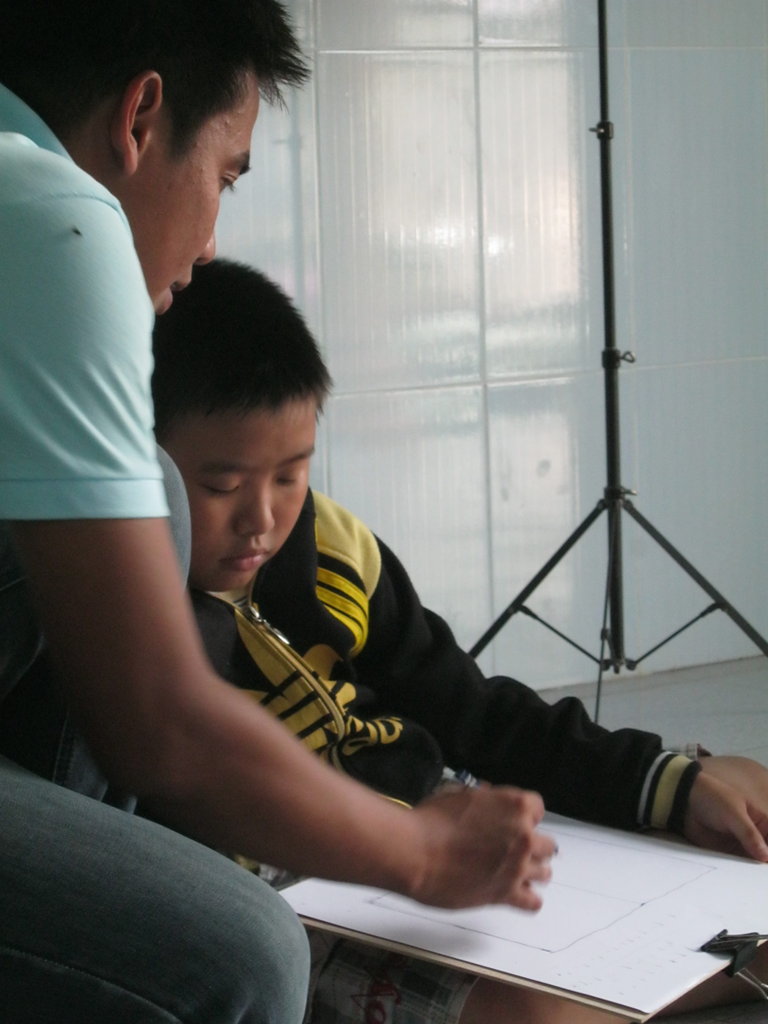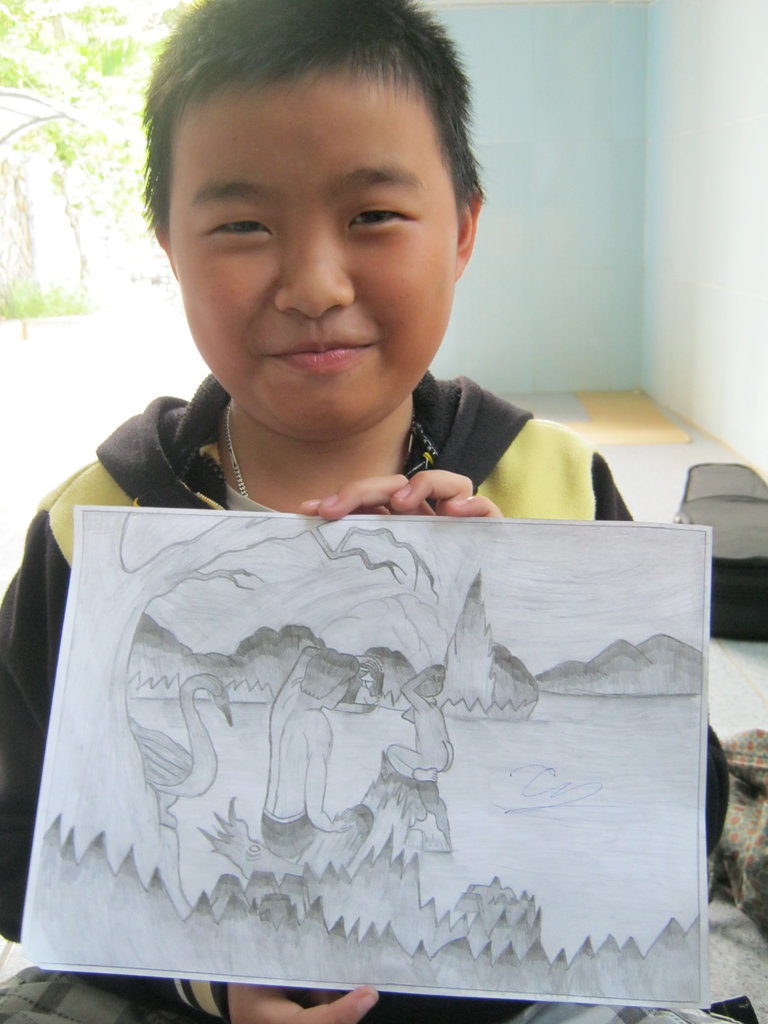 Links: