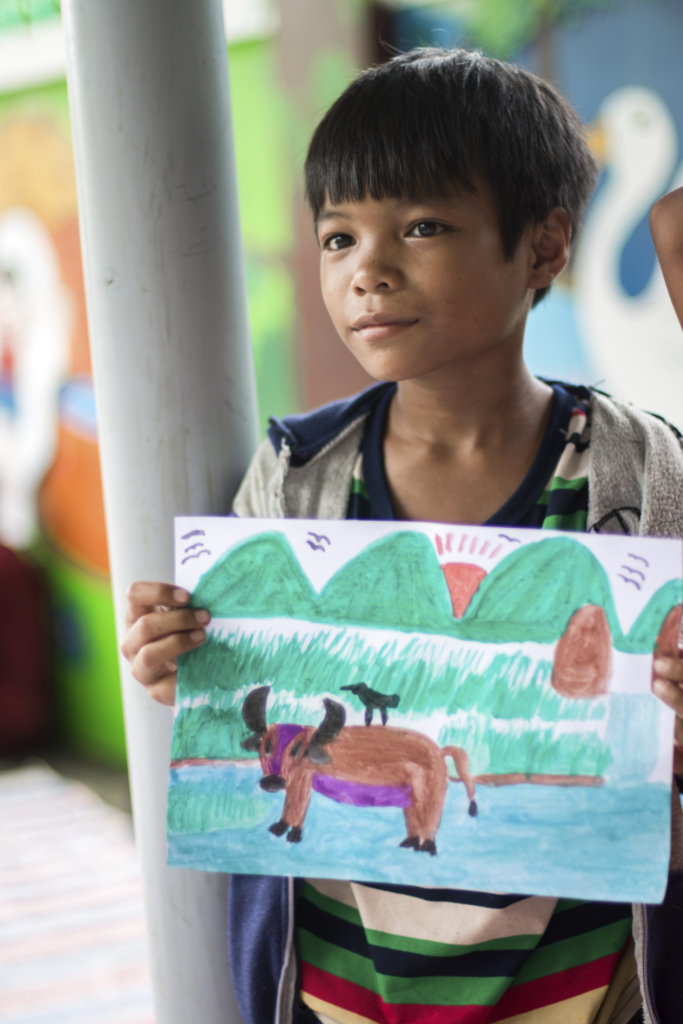 "Art expresses the endless bends and possibilities in life, with abstract excitement balancing with an ability of control and mindful purposefulness." (RPS Volunteer Artist 2017)
His paint brush flows thoughtfully as he sweeps it across the top of the paper to spread color into the landscape. He is a young art student of ours named Tham, a quiet and thoughtful young boy. Tham comes down from his house up on the hill to our art class on Sundays in the small village school of Son Tan. This village is home to 148 families of the ethnic group called Raglai.
It's hot and the kids are happy to see our teachers and get into the classroom. While the other boys in the class hang out and laugh and be silly together, Tham sits at the table on the other side of the room quietly waiting to start the project for the day. Once the paper and materials are placed in front of him, he listens to the directions, tips his head down towards the table, and hardly looks up. He clearly loves art.
Like many of the small, ethnic minority villages in Vietnam, this village does not have a school that provides many grades. In this village, the fifth grade is the highest students can go and in order to continue their education, they must live at a boarding school for ethnic minority kids that is over an hour's drive away from the village. There is still much segregation being practiced in Vietnam. Families like Tham's and our other students are separated from the main stream population. In our little art class in Son Tan, this is the first year that we've had students reach the 5th grade, in fact four of our students graduated this summer, and the dilemma of how we can further support them became an issue for us for the first time. We hadn't raised money for school fees and supplies to carry them through the next seven years…
As our love for these children has grown over the last three years we could not think about them dropping out of school. Our art classes are about providing the tools and space for our students to express themselves and of course time to be loved, mentored and guided by our wonderful teachers. Although the kids come to take part in art class, it has so much more meaning for them and their education. We just could not ignore the problem of our kids not being able to continue school with any kind of moral conscience. So we decided to talk to their parents and the stories were all the same, that they were unable to let their children move away because they need the income that the kids can make working on the weekends and after school and the girls are needed to take care of their younger siblings. So this fall we decided see how it would work for the four families if we provided them support to buy food and supplies so that they would permit our four students to go away to school. Everyone agreed and so far the kids like school and the parents are happy!
This summer we were very lucky to have a wonderful volunteer who met Tham and offered to sponsor his education. She funded new clothing, shoes, a backpack and school supplies for him, and will be providing the family with supplies for the year. Tham started at the boarding school in September and although he has been quite homesick, he is very happy to be in school. Our teachers are visiting our four students every few weeks to make sure they are doing OK.
We have three more students and their families besides Tham who we are hoping to find sponsors for, so please let us know if you are interested, they are the three 12 year old girls in the photos. Please consider making a recurring monthly donation to help us be assured that we can continue to help these wonderful kids.
Thank you again for your support!
Sara and family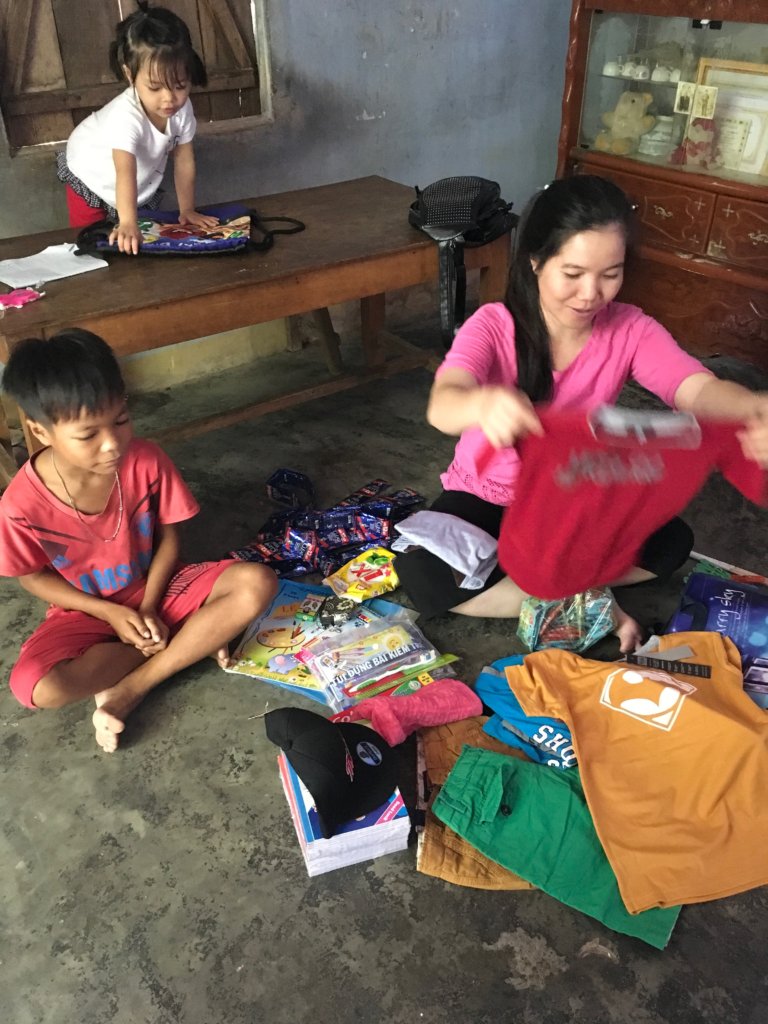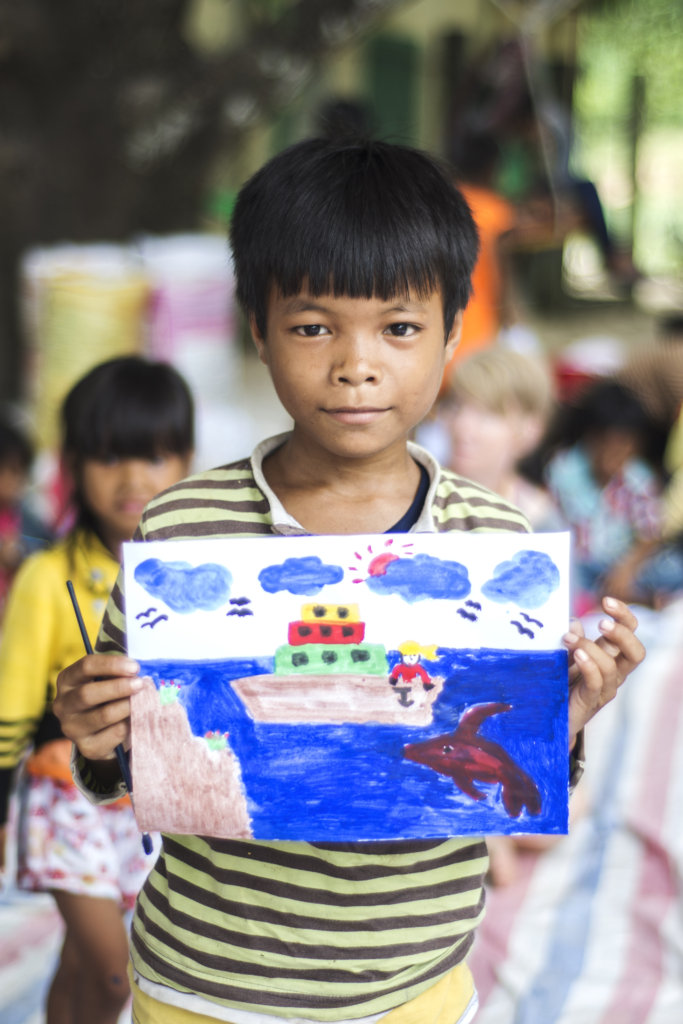 Links: