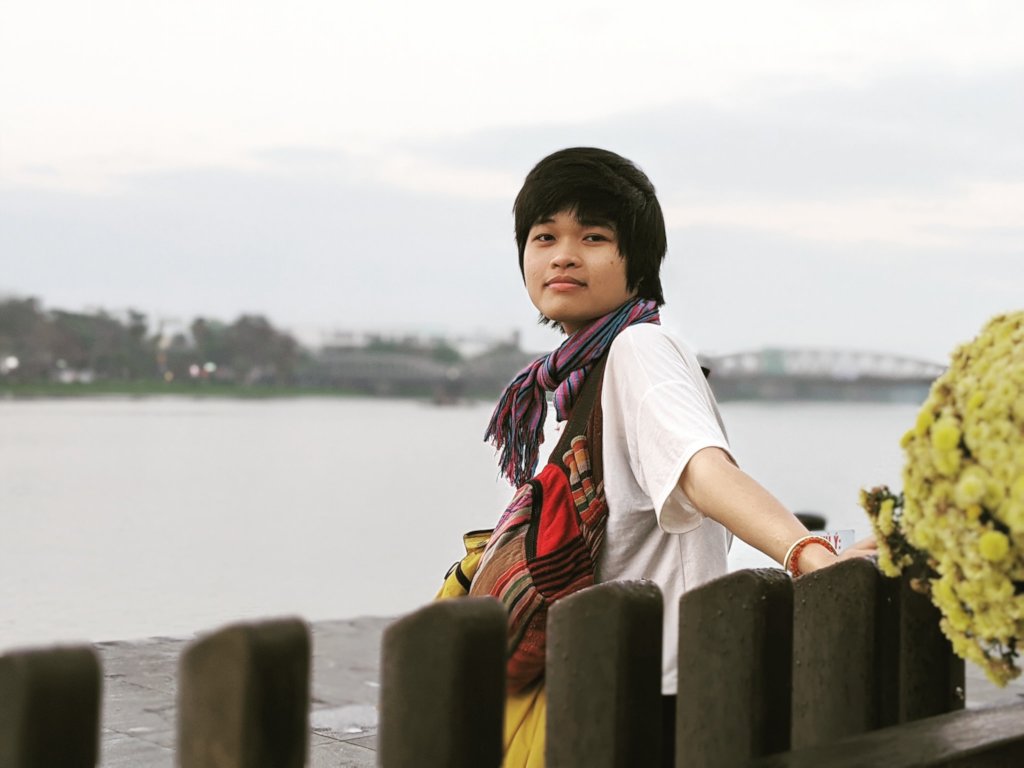 Dear Friends,
Its spring and things are looking up here in the United States with our ability to be able to be vaccinated against deadly Covid19. Vietnam is still closed to foreigners, and just starting to vaccinate their health care workers, we are hoping that everyone there will find equal opportunity to get the vaccine soon, including all of our wonderful staff and students. In the meantime, all of our programs, our arts programs in both Khanh Hoa and Hue, and our bikes program continue to run smoothly with so many great updates for you that have happened this winter and spring.
As part of this update to you all, we want to share the story about one of our wonderful art teachers named Linh. We are currently raising money to be able to move Linh into a full time teaching position for us, rather than part time. We are almost there and hope to start her full time this summer. Here is Linh's story and some beautiful photos of her on a trip she recently took into the countryside to paint the landscape.
Linh grew up in Phu Yen province, along the coast of central Vietnam. Like many families in her village, Linh's parents and two of her siblings worked as farmers, and the others in a factory. Throughout school, Linh was a dedicated student and biked 20 minutes each way to another district to study as her village did not have schools higher than the primary school level. Although many students begin working after graduating primary, secondary or high school, Linh proclaims to be lucky to have known a local art teacher who brought out her gift for art, and supported her and encouraged her to apply to the Hue University of the Arts where she was accepted with a scholarship. Linh graduated with a Bachelors of Arts in 2017, after which she became a part-time art teacher for our organization. Linh is a talented artist with experience painting with watercolor materials, acrylics, silk, oil paint, and lacquer, and of course is wonderful with our students! We hope that you enjoy the photos of her painting in the beautiful countryside of Vietnam.
Another quick update and wonderful opportunity that happened in February is that a number of our students were selected to be a part of the "I have a Voice" global art festival, and their artwork has been on display virtually at the Front Room Gallery in Brooklyn, NY! Here is the link to the exhibition: https://www.frontroomles.com/ihaveavoice We are so proud of these students and the stories they have shared along with their artwork, all of them have beautiful voices and stories.
We hope you enjoy the photos this month and again, thank you for everything. More news to come soon!
Sara and the Rock-Paper-Scissors Team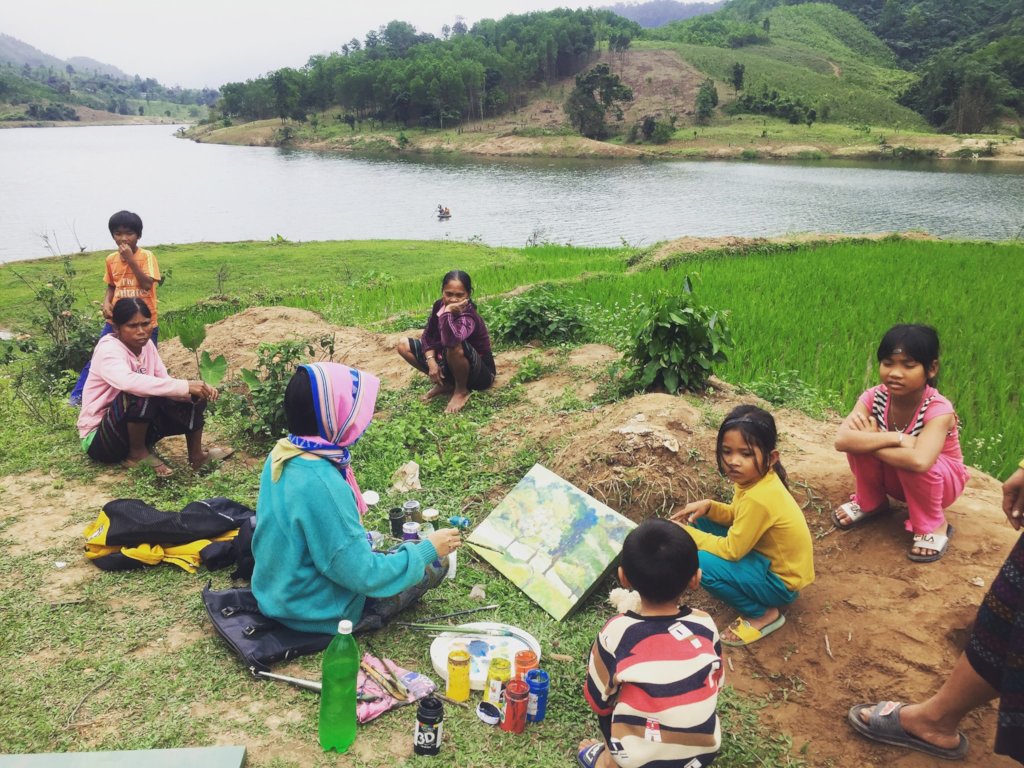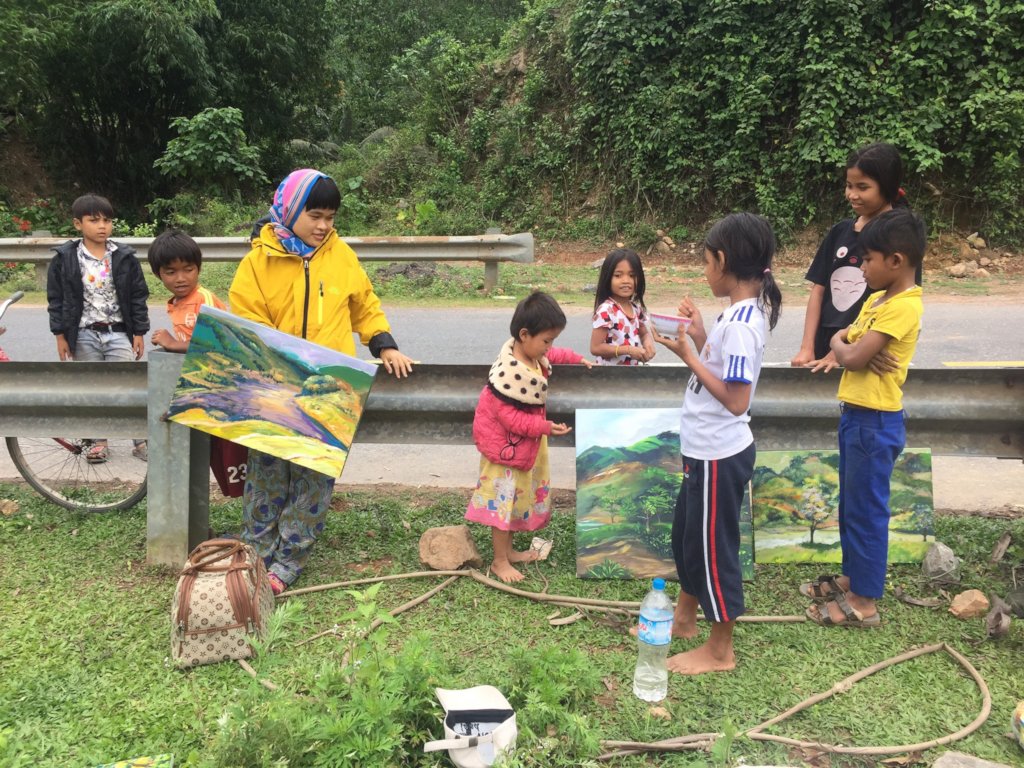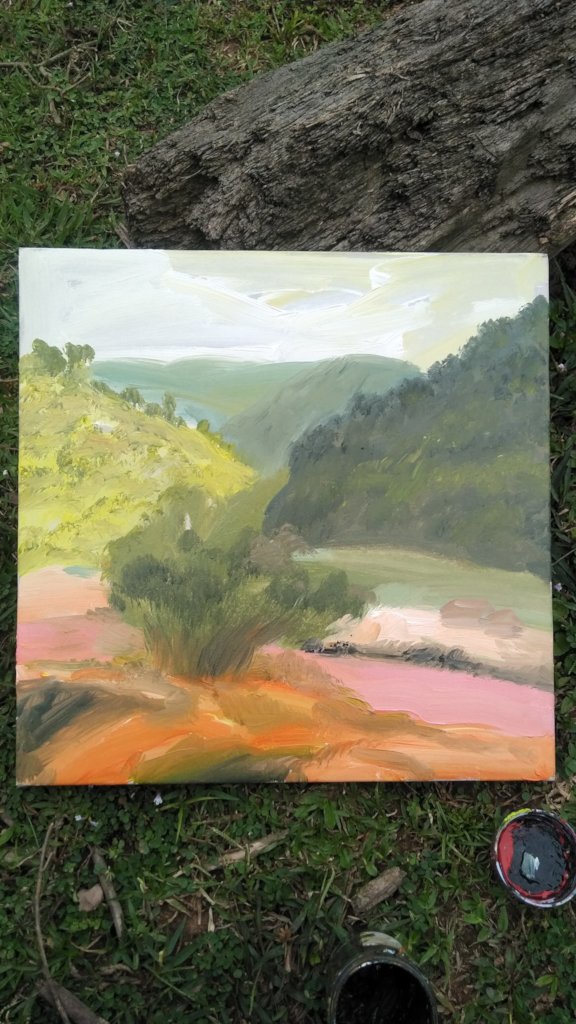 Links: