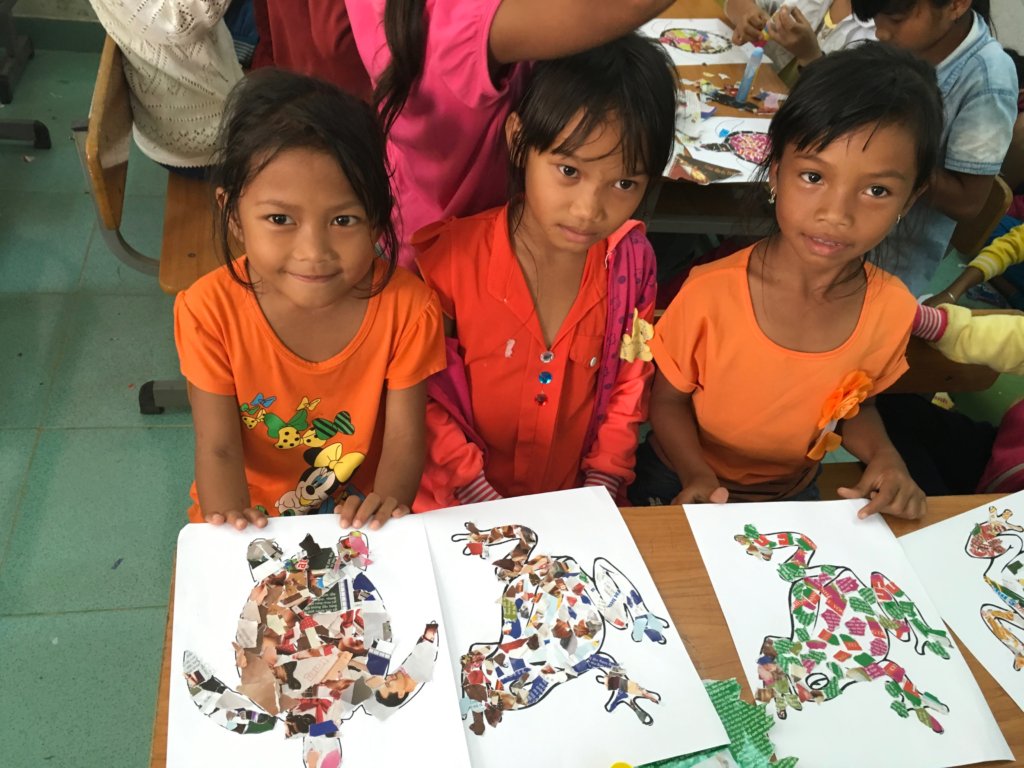 Dear Friends of Rock-Paper-Scissors Children's Fund,
My daughter Cindy, and I have been hearing about Rock-Paper-Scissors Children's Fund since it originated, because the founder, Sara, and my daughter are close friends. We have talked about visiting Vietnam and the programs here for the past few years and decided to take the trip this year. Although we are here for only a short 10 days, what we have found is all and more than Sara had described to us these past few years.
This week we took part in one of Rock-Paper-Scissor's bike givings for girls and a day of bicycle repair at one of the local elementary schools, but we have also been teaching some of the art classes in the art program. There are two art programs, run in different villages, one in Cam Duc and one in a small, ethnic minority village about 45 minutes away called Son Tan.
We had come to Vietnam with a couple of project ideas, involving making mosaic-type pieces of artwork by having the children tear up small pieces of pages from old publications - magazines or whatever, then gluing them on to paper pieces, 8" x 11", that when completed we put together making a large mural. All of the children worked differently, some resorting to minute detail, while others quickly filling their paper with larger scraps. At the end, all of the kids connected as a team as they put their individual artwork together into a larger piece - showing such pride in what they had created.
The students in both schools, although very enthusiastic and excited followed our directions carefully, in spite of our language barrier and differences in ages. Almost all of the children do like to practice their English, and with the help of the program's staff to translate, it was very easy to speak with them all. Their eagerness to please and have fun was a joy to witness and be a part of. One thing that was very noticeable to us in all of the classes is how the older children here are always quick to share and help with the younger kids and those falling behind, something obviously they do in their everyday lives.
I see the pride that the children here take in their work, and the acknowledgement that we have come to share their time with them has been a joy for us. Many of these children fall through the cracks of poor families who do not have the education or time for this type of parenting or teaching. With the support of the Rock-Paper-Scissor Children's Fund programs and wonderful teachers, I believe the children will gain confidence in what they are capable of doing, the attention given to them absorbed, and hopefully will believe they are not limited by their surroundings.
Gail
Written by U.S. Volunteer in Cam Duc, Vietnam March 2017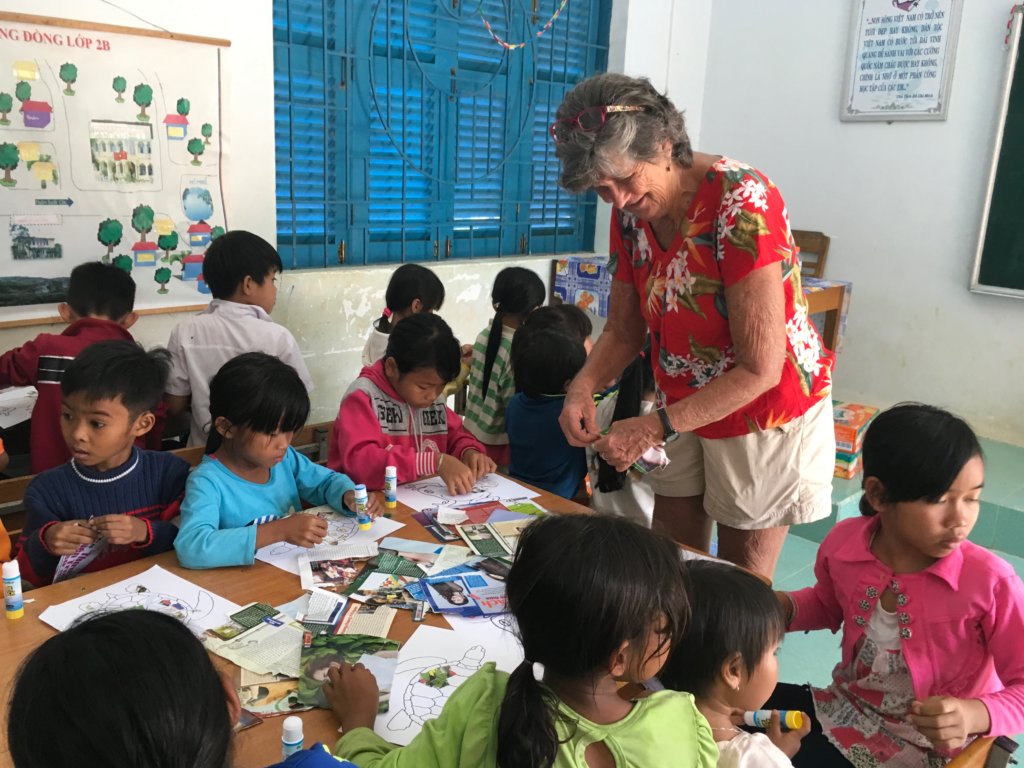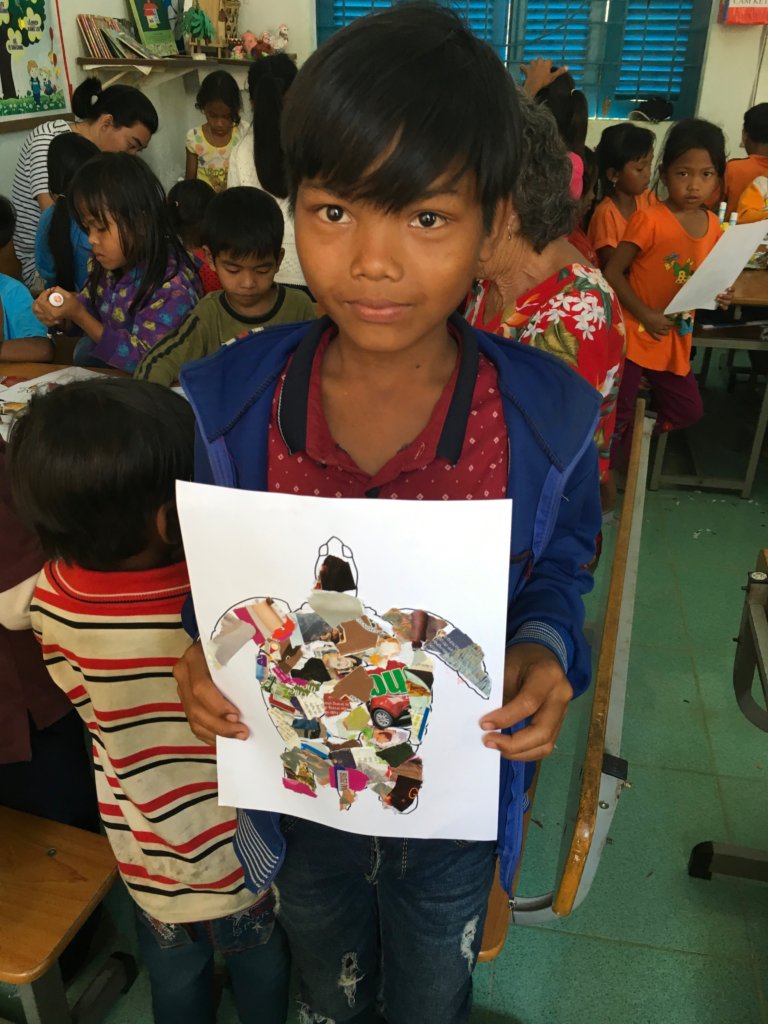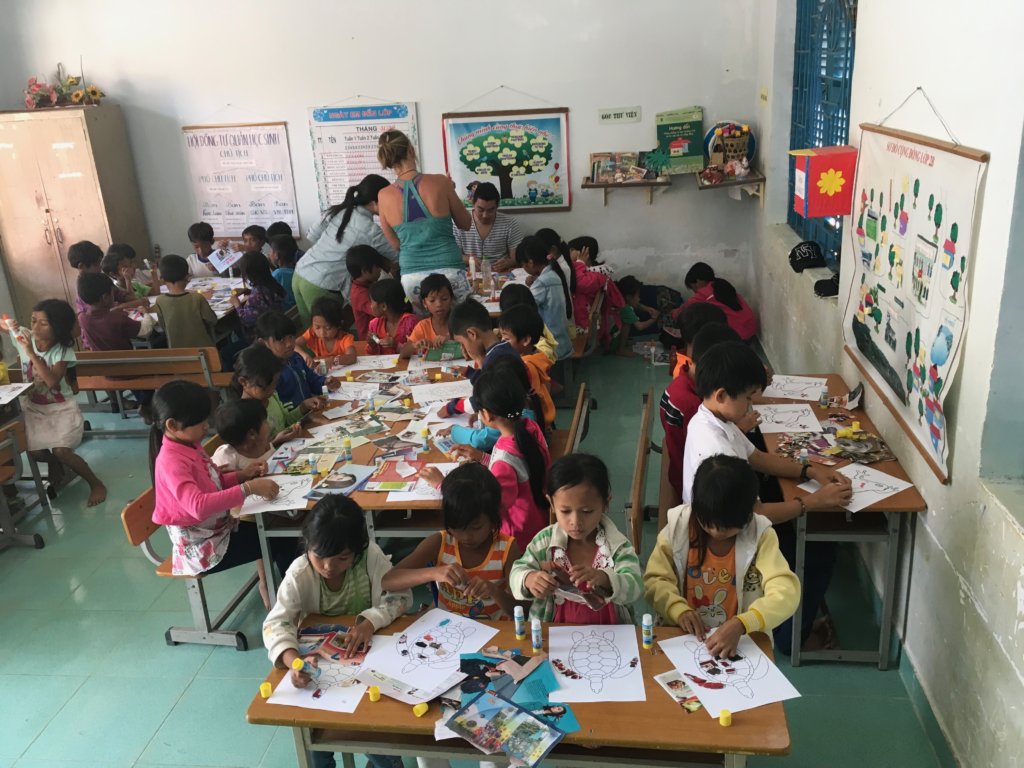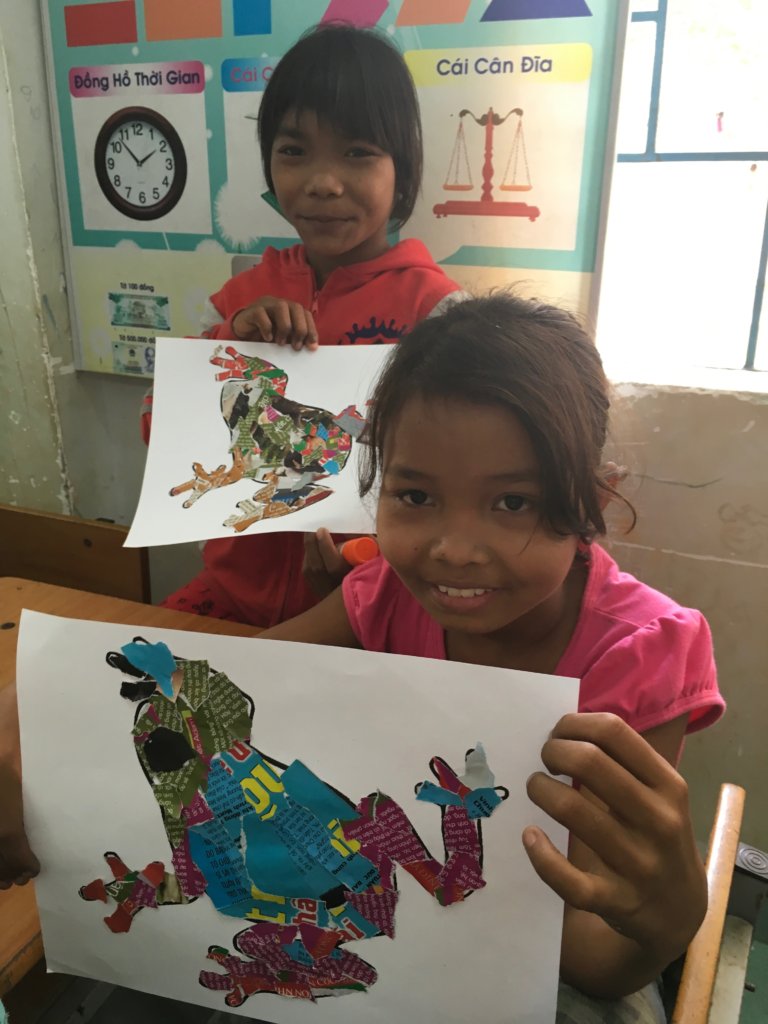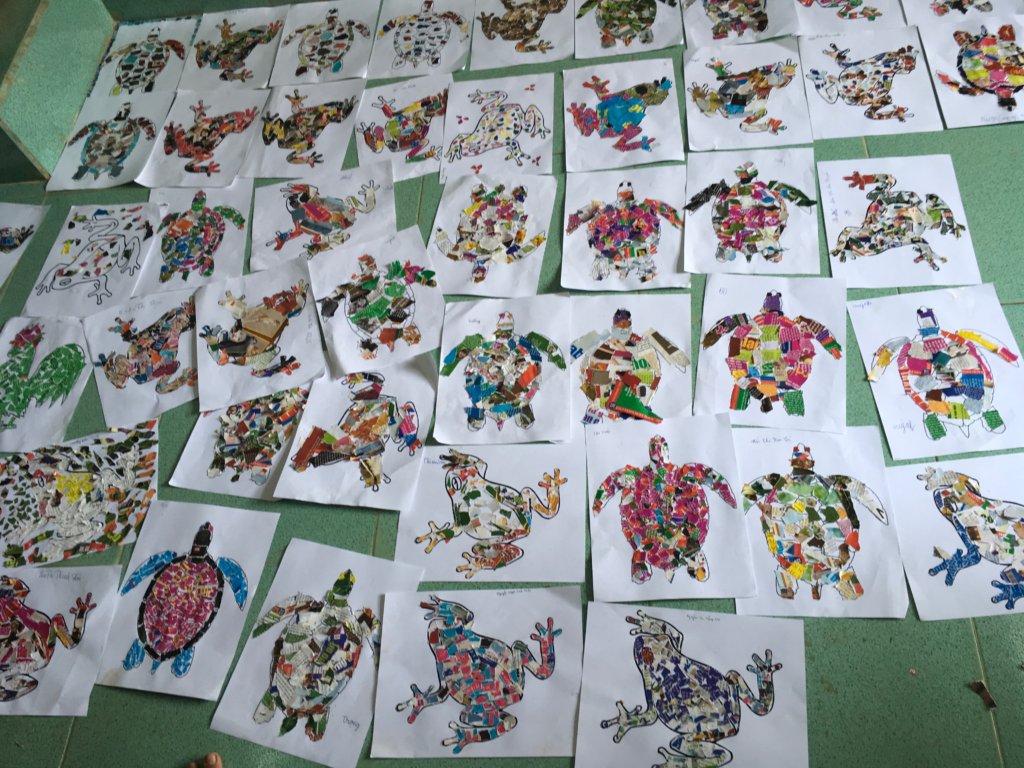 Links: