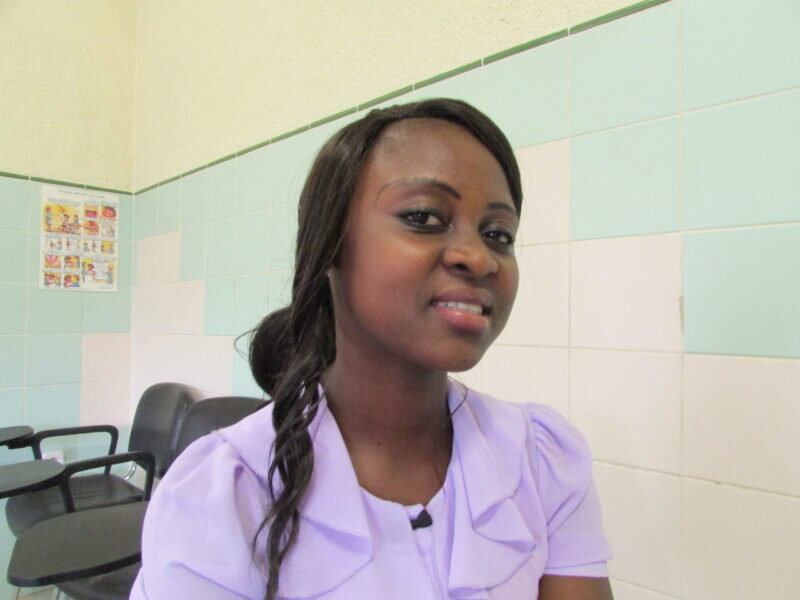 "My dream when I finish at ISSI is to come out as a five-star nurse who can care for sick people and help the population."
Benedicte is a student at the Institut Supérieur en Sciences Infirmières (ISSI), the leading nursing school in the Democratic Republic of the Congo. She dreams of becoming a "five-star nurse" when she finishes her training, and helping the people around her.

Coming from an underprivileged family, Benedicte didn't have the means to continue her education. But thanks to WONDER's support, she is now on a steady path to reach her goals.

As a student, Benedicte follows various training modules alongside practical experience in the field. She is currently completing a 10-month placement at the Monkole Mother and Child Hospital Centre, lending her newly acquired skills to the paediatrics department.

During her time there, she has taken care of a number of children suffering from sickle cell anemia, a common cause of hospitalisation for children in Kinshasa. In her own words, Benedicte explains:
"Before, I had difficulties paying the tuition fees, but the scholarship has helped me make ends meet and has stabilised my family.
At Monkole, I took care of a sickle cell child helping him receive treatment for his physical health problems, but I also learned about how the illness affected him in different ways. He had lost his self-esteem because he was ashamed of having a swollen belly and yellow eyes, and was receiving unfair behaviour from his school friends and teachers.
Caring for this child and his family has allowed me to develop many professional skills for my future, and has taught me to never miss the psychological aspect of health situations. It has also given me the knowledge to help those with sickle cell in my family and community."
With her scholarship, Benedicte is not only able to follow her dream, but is also becoming a leading figure in her community.
Thank you for your commitment to providing women in the DR Congo with quality education.
With gratitude,
Nicole Bayes-Fleming and the WONDER team