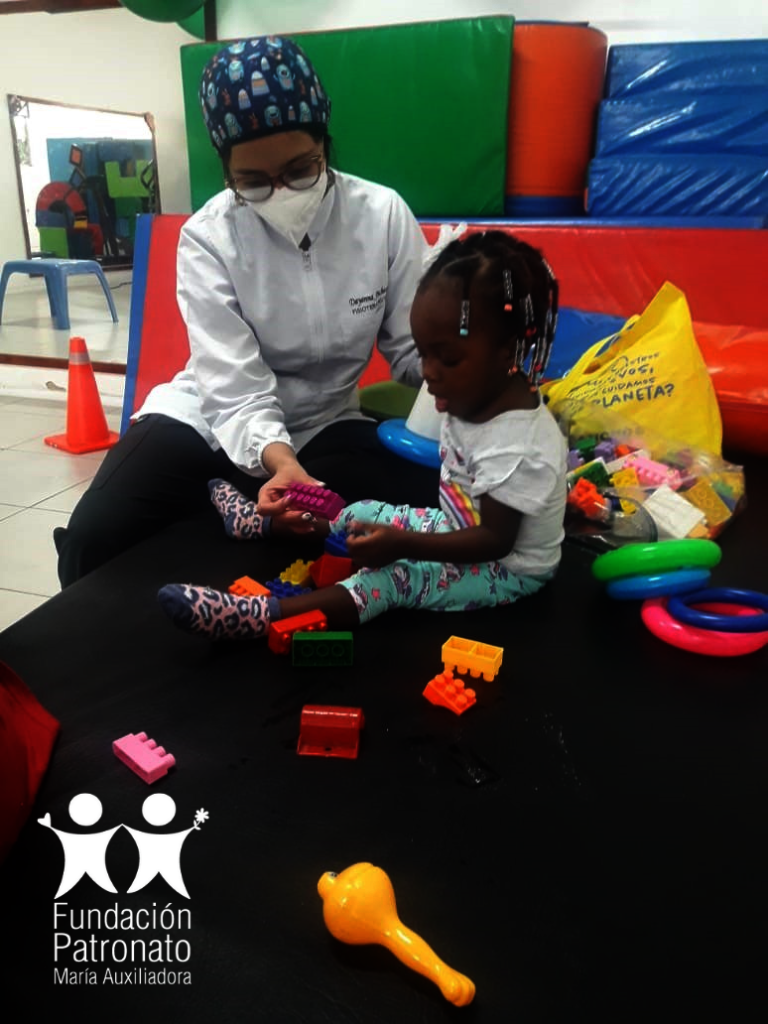 Dear Patronato's friend,

I hope you are healthy and safe.

Today, I want to share with you the story of Lizeth, one of the beneficiaries of your generous donation. Lizeth is 2 years old and lives with her auntie near Medellín, Colombia. She was diagnosed with developmental delay.
Lizeth was born into a family with very low economic resources near the Pacific coast of Colombia, a place where she could not access many health services due to the lack of medical personnel and medical infrastructure that she needs for the control and treatment of her case; she is part of the Government subsidized healthcare because his family has a very low income (verified by our Foundation), for this reason, she moved to live in Medellín - Colombia with her maternal aunt and received support from our foundation since May 2021. As lizeth, her brother was diagnosed with developmental delay too.
Developmental delay may be caused by a variety of factors, including heredity, complications during pregnancy, and premature birth. The cause isn't always known. Delay in reaching language, thinking, social, or motor skills milestones is called developmental delay.
Due to her health status, Lizeth receives specialized consultations in pediatric neurology, examinations such as magnetic resonance imaging and encephalograms, physical therapy and occupational therapy at our foundation. She will continue in treatment throughout the year and will be able to contribute to the improvement of your physical and mental health.
I thank you on behalf of the Foundation for the valuable support that benefits our families.
Best regards.
Links: