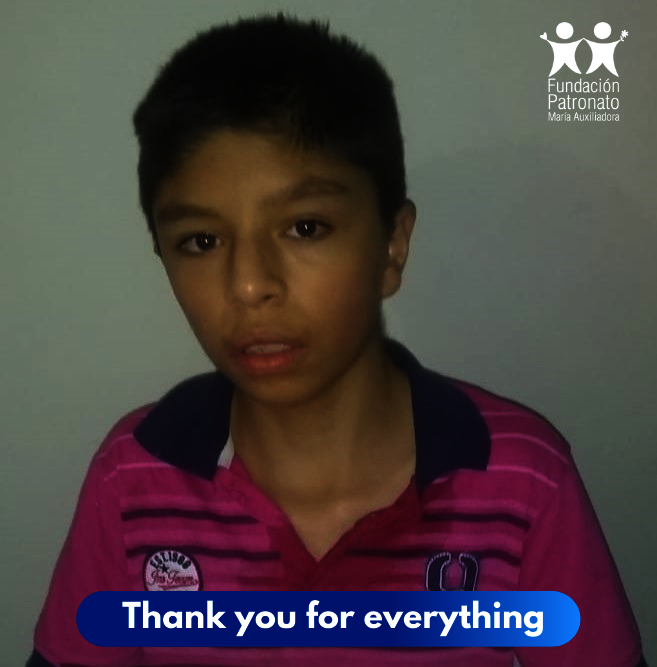 Dear Patronato's friend,
I hope you are healthy and safe.
Today, I want to share with you the story of Santiago, one of the beneficiaries of your generous donation. Santiago is 12 years old and lives with his parents near Medellín, Colombia. He was diagnosed with autism spectrum disorder and global psychomotor retardation, which is the manifestation of pathologies of the central nervous system generated by genetic-environmental disorders and that affects normal psychomotor development.
Your donation helps to mantain the functioning of our integral rehabilitation program, which Santiago belongs to since 2015. In the program, Santiago has received comprehensive rehabilitation and is supported with care at home, early stimulation, motor skills, visual arts, pedagogical initiation, self-care, story time, young leaders and life skills so that he can have a productive and happy life later on as much as possible...he is also part of the sports club and plays tennis table, which he loves.
Thanks in large part to your bigheartedness, Santiago can be in our Program, in which he has managed to strengthen his autonomy and functionality in his daily life. He even helps in the kitchen with the preparation of food, and can prepare simple recipes with the supervision of his parents...for so many of us something as simple as cooking is vital for Santiago to strengthen his physical and motor skills and emotional stability.
I thank you on behalf of the Foundation and I wish that your good deed is returned in spades!
Greetings and have a great day,

Natalia

Links: