Project Report

| May 31, 2022
Report 1 - "Education is the only key to empower our girls!!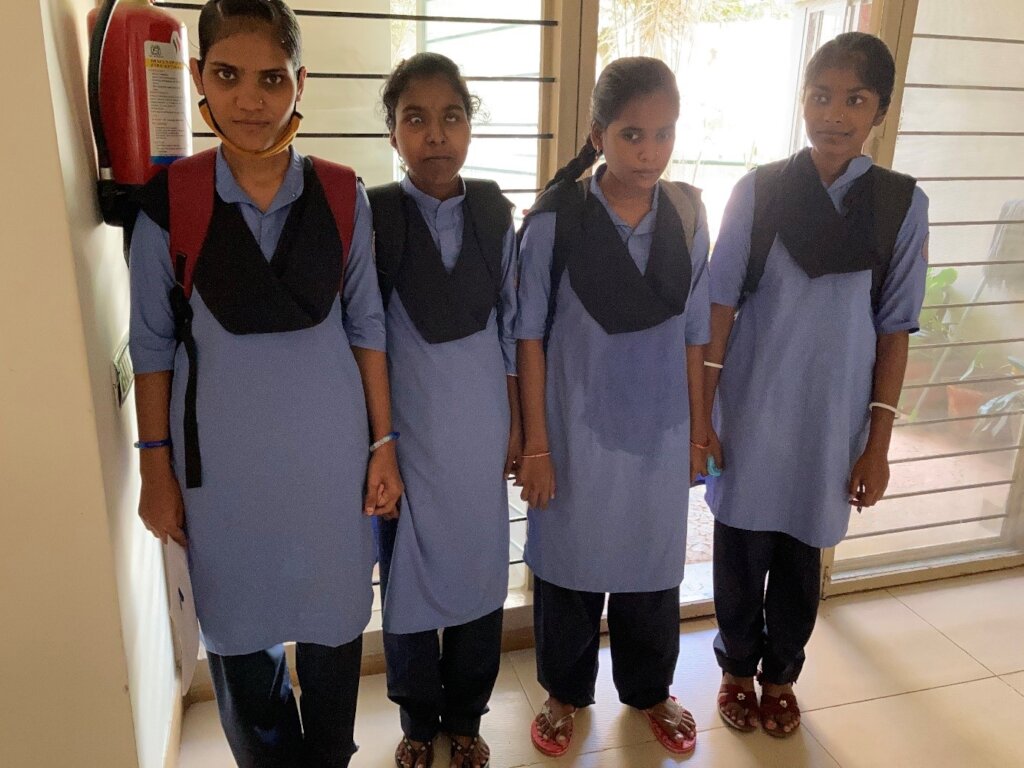 The world of a visually challenged person is consumed with darkness and despair. Both, primarily arising out of an inability to be independent and functional, in many aspects. Through education, one could foster the feeling of independence and self-reliance in a person. Giving them this opportunity to explore the world around them, invent, learn and motivate themselves has been the mission of Mitra Jyothi since the last 32 years.
At Mitra Jyothi, girls from socially and economically marginalized communities are given an opportunity to do their higher education in an institution that caters to an Inclusive World. These girls have completed high school from their native towns and arrive at Mitra Jyothi with a lot of uncertainty and apprehension. Here, they are hand held and guided towards the right path to continue their education, until they graduate with flying colors. The girls who enroll for their higher education are also signed up for a basic training course in Computer education, where they are introduced to the digital world through screen reading software. Apart from Computer training, the girls are also introduced to the world of Orientation and Mobility. This aims to facilitate independent and efficient movement and functioning in day to day areas of life. This training enables the visually impaired persons to navigate and move around safely in private and public places. Also included during their association with Mitra Jyothi are Spoken English classes that enable the students to increase a sense of inclusion among the general public; Life Skills programs that enable and empower students to manage their physical and psychological needs in an efficient manner; Basic home management skills from identification of grains and spices to cooking safely with fire and Sessions on reproductive health, personal safety and Sex education.
To quote some of our beneficiaries of the Higher Education Program, "We could go to college and start dreaming about a career and socio-economic security only because of Mitra Jyothi. There are many children like us who are not even getting opportunities to go for primary education. Many girls, who are blind, are not even allowed to step out of the home as their parents are anxious about their security. In my life, I wish to live for the upliftment of such children, for which I shall study hard and achieve a position that will help me complete my wish."
At Mitra Jyothi, students are also given accessible educational and non-educational material; prepared at the Talking Book Library and the Braille Press, both, prestigious programs of the institution, so that the process of learning is not impeded. Students under the Higher Education Program at Mitra Jyothi are given an opportunity to explore mainstream education by providing them with food and accommodation as well during the entire course. They are given wings to fly and children, who were otherwise drowned in a morose world, are now envisioning a beautiful future ahead, with a secure job and socio economic security, amongst other things.