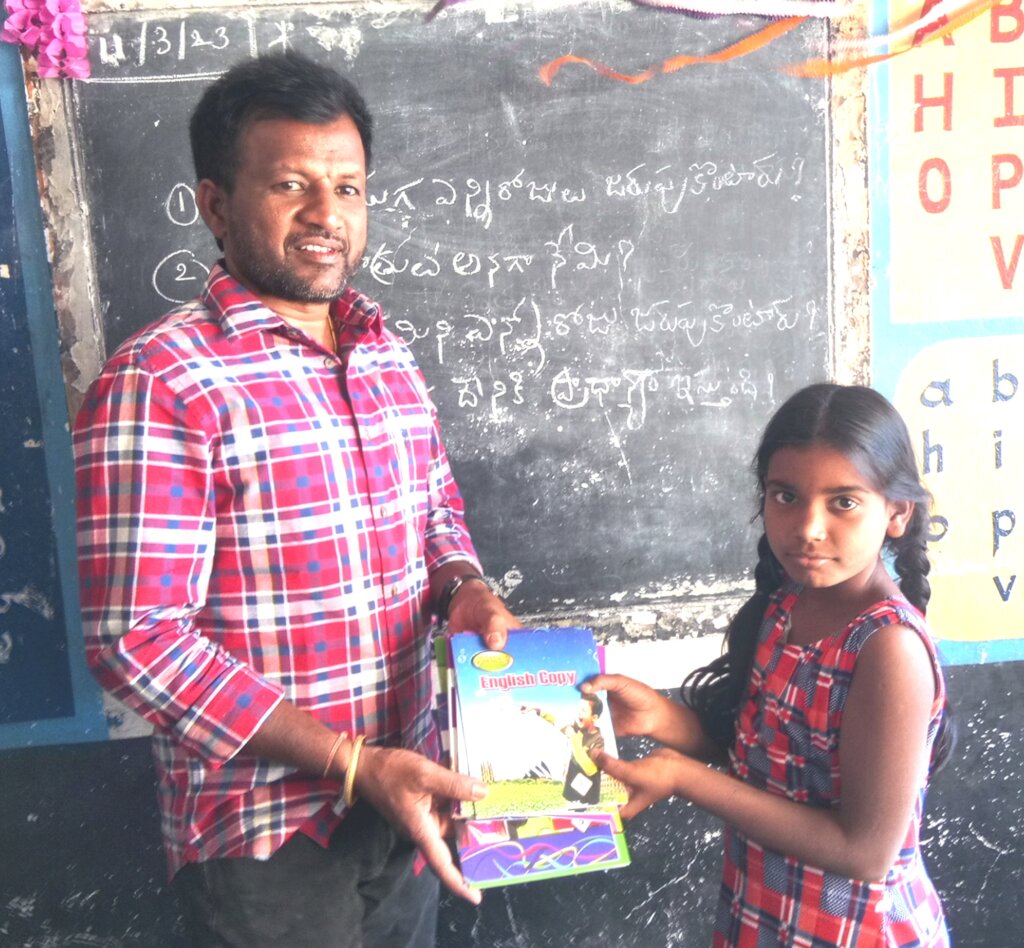 Dear Respected Donor,
Greetings and best wishes to you from Community Organizing for Rural Upliftment Society, India.
Thank you so much for your timely donations to the Project of Educational Support to poor ongoing School Children through our organization in India.
Our staff and volunteers have successfully operated the project for the past two years by providing timely education basic materials, School Uniforms, and School bags to 50 poor Children in the Slums areas of Kurnool city. Our volunteers are continuously motivating the Children to stop Child labor and to improve the attendance in the Schools. The project Children are very poor and not able to buy the School uniforms, Note Books and writing materials from the low income of their parents. Hence, we are continuously providing the School needs to the Children with your support.
But, unfortunately this project has not get enough donations to the project, just $ 20 received only during last four months. We distributed Note Books, Copy Writing Note Books of Telugu, Hindi and English and Table statement books to 25 ongoing School Children of Boys and Girls at their School premises.
Once gain thank you so much for your support and expressing our gratitude to you for your timely support.
I am also submitting that all the Children are preparing to write their annual exams by April 2023, and the school academic year will be close by ending of April 2023, and the new School academic year will start from June 2023, Our Children will be promoted to next higher classes and need new Education material, school bags and uniforms to our project Children.
We humbly request you to kindly support the project to provide timely educational material to 50 poor School children in the project
Thank you so much
With gratitude,
With respects and warm regards
Gadda Prasad, Project Leader.