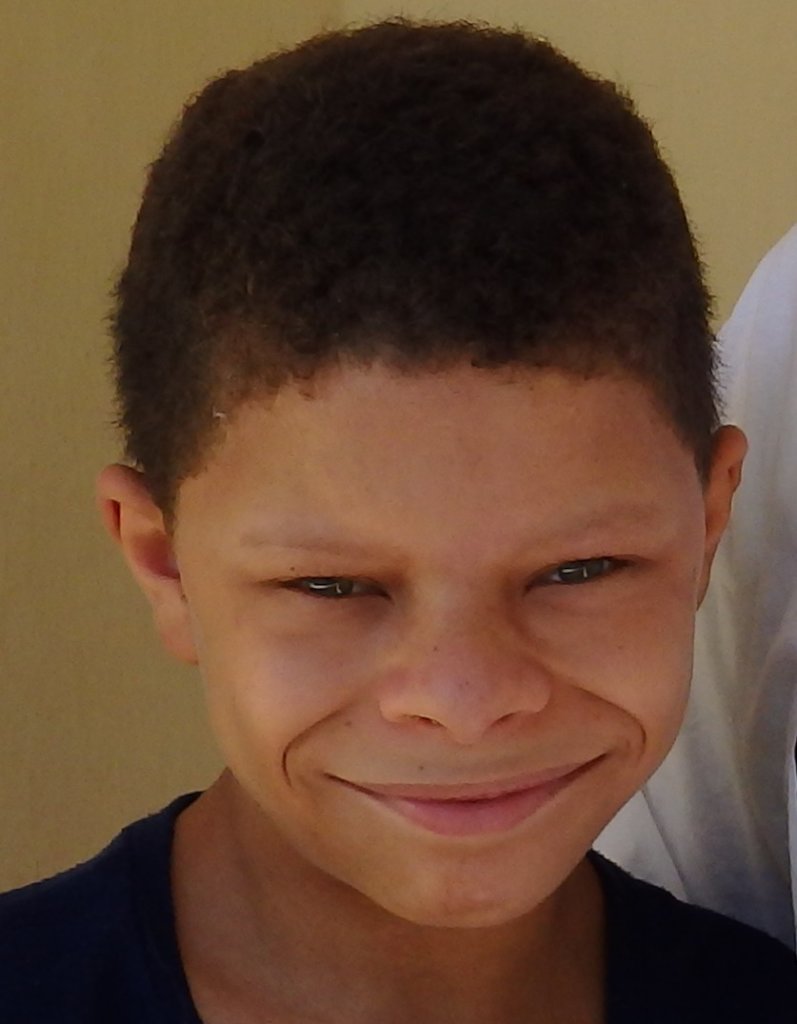 Since September, our staff have started to visit the families in order to re-evaluate the children to make sure we are sending them via WhatsApp the most appropriate activity to be practiced.
Here I share the story of two boys from our program:
Hi, I am Angel and I'm 12 years old. I have no brothers or sisters. My mum learned about the FCID program through the community worker Adalgisa. I entered the program when I was 8 years old. I didn't understand much of what they were teaching at school at that time, as they just past me on to the next course without having to get any good notes. This is policy of the Ministry of Education until getting to the third grade.
My mum died a year ago and I now live with my aunt Charo. This makes me sad sometimes. I miss my mum a lot, but my aunty is very nice and helps a lot with teaching me new skills.
Every week Adalgisa taught my mother, and now my aunt, how to teach me something interesting and during the past 4 years I have learned to distinguish and name colors and the letters of the alphabet, read and write just a little, I am better at just copying! I also learned to draw, add and subtract and much more. Even during the pandemic Adalgisa continued to send my aunt activities.
This year I finally passed to the fourth grade!
*****************
Hi, I'm Ismael and I'm 11 years old. I live with my mum in Santiago. I have 2 sisters back in Haiti. We are all three from different fathers.
I entered in the program when I was 7 years old. The promoter Ada taught me at home because I did not learn at school. It was much better than in school, because Ada continuously encouraged me to learn in a fun way and helped my mum to do so also.
I was always waiting for her with a smile.
During her weekly visits she helped my mother to teach me daily and that way I finally learned the alphabet, reading and writing, my colors, even though it still is sometimes hard for me to remember well how to write the letters. I also learned to add and many other things like the days of the week, the Dominican holidays etc.
During the pandemic, my sister came from Haiti and she was helping me with my classes, because my mother works during the day. Also three months ago she had a baby and now i am an uncle!
During the last visit in the past week, I graduated from the home visiting program because I already learned everything from the Portage milestone list and Ada invited me to start attending a group of teens where I can learn even more!
*****************
I hope you enjoyed reading the stories of Angel and Ismael. Thank you very much for your support for our programs! We hope to be able to continue our programs in 2021.
Therefore I invite you to put the Givng Tuesday matching campaign on your agenda.It will be on Tuesday December 1st!
Thank you again in name of the children and families we serve!