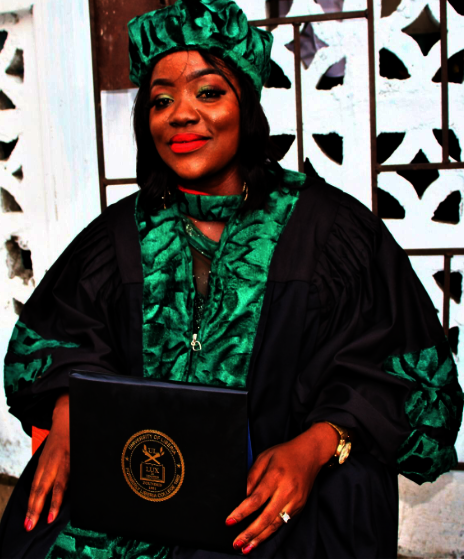 Gbowee Peace Foundation Africa's scholarship program offers 360-degree support to students. In February this year, three high school students were awarded with scholarships to attend Konola. Other GPFA scholarship recipients for 2022 include 62 university students and 55 high school students, making a total of 117 scholarship recipients.
Eleven of our local students will be graduating with undergraduate degrees in June, August and November 2022, nine female students from Cuttington, one male from BlueCrest and one female from the African Methodist Episcopal.
GPFA Scholarship Program has so much to celebrate this year; the graduation of the first scholar to graduate as a medical doctor. Patience graduated from the A.M. Dogliotti College of Health and Life Sciences, as a medical doctor on March 21, 2022 with a MD degree in General Medicine.
We have also celebrated the achievements of Emmanuel who graduated in March with a Bachelor of Science in Chemistry with great distinction.
We embarked on supplying all our 37 high school boarding students for the second semester at Cuttington Campus School (15), Konola (13), Camphor (7), and Bromley (2).
GPFA continues to train young people in Liberia to be committed to democracy and the peaceful transformation of their communities through the PeaceJam Liberia program. For this year's youth camp, we have identified the Margibi County as host for our Annual Peace Through Fair Play youth peacebuilding camp. This will be a great opportunity teach practical conflict resolution skills, community building and civics to the next generation of Liberian leaders. Although the Covid-19 Pandemic has prevented us from hosting this event for the last two years now. We have started recruitment for the camp which is expected to be held from July 19-23, 2022.
On April 27, 2022, Our Founder visited a few of our PeaceJam Schools in Monrovia, including the Tubman High School where she met with students and adult advisors/teachers to present the PeaceJam Curriculum.