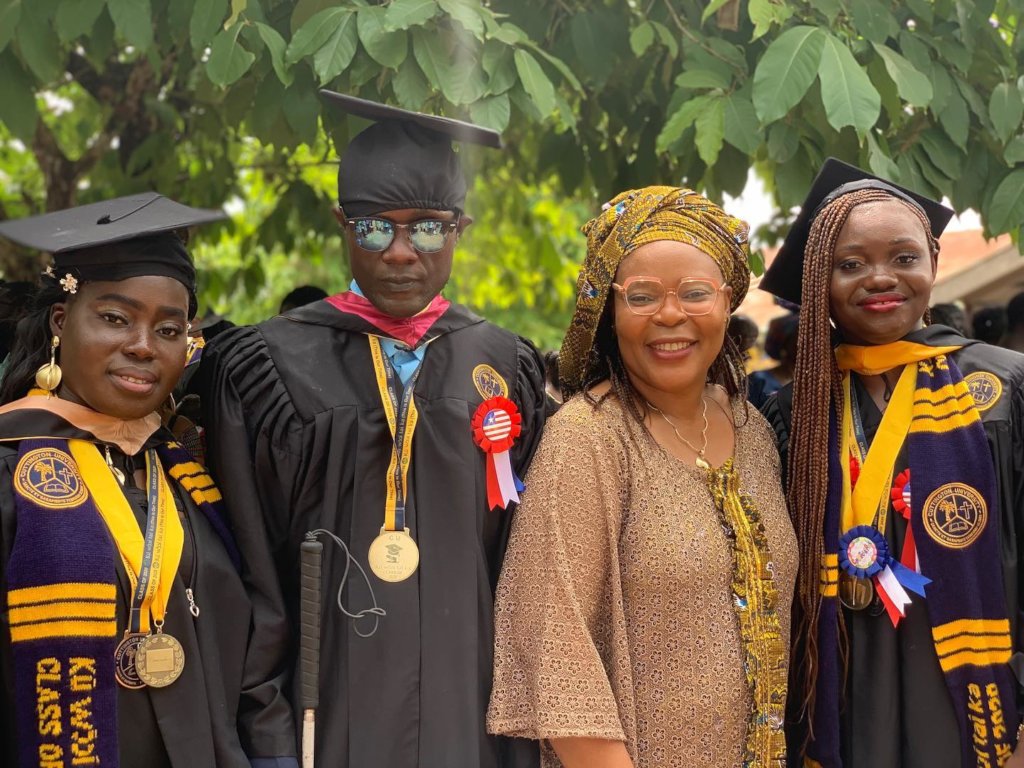 We are inspired by them to continue the work we do - providing outstanding education to Liberian women and youth
Gbowee Peace Foundation Africa continues to increase access to outstanding education and leadership opportunities for women and youth through several interventions (projects) in our three program areas: Education for Peace and Development, Transformative Leadership Initiative and Driving Innovation through Community Empowerment.
We are delighted to inform you of our greatest achievements since we launched the Dollar for Peace Campaign -- investing in the education and leadership capacity of the next generation of Liberian peace builders. Your generous support makes us brave to invest in more students knowing that someone somewhere will reach out to us.
Investing in education is not a one-time only task. At Gbowee Peace Foundation Africa we make a long-term commitment to our scholars and journey with our students until they graduate college. We are particularly grateful to the generosity of our donors - whether you are a long-term supporter or newer to our community- as your support allows us to fulfil this long-term commitment to the scholars.
Scholarships with Gbowee Peace Foundation Africa are tailored to the circumstances of every student. Our 360-degree program provides healthcare, assistance with job placement after college, housing in some cases, and other financial assistance beyond tuition to students who come from impoverished backgrounds.
We recently celebrated the graduation of seven of our students who earned Bachelor Degrees (in disciplines such Accounting, Public Administration, Biology and Natural Resource Management) from Cuttington University in March 2021. Our support to these students started in 2016 and we are so proud to see what they have achieved and we are filled with every confidence that they will continue to make their communities proud.
We would like to highlight the story of our scholar Austin, who is our first visually impaired student to graduate. Austin earned a Bachelor of Arts in Criminal Justice and Law Enforcement with honors.
Since March 2021, we have awarded scholarships to 22 new students (14 university students and 8 elementary and high school students). We now have 100 full-time scholarship recipients and over six hundred students sponsored through our 4 partnership institutions.
There is no doubt that COVID19 has disrupted education in Liberia, and it has challenged many families who wish to provide quality education to their children. This has been the single highest intake in less than three months. We continue to receive requests and with new funding we will be able to support more students.
This is your investment in action. Thank you for your belief in the young people of Liberia. We are so proud to play a role in raising the next generation of peacebuilders and democratic leaders for Liberia and the world.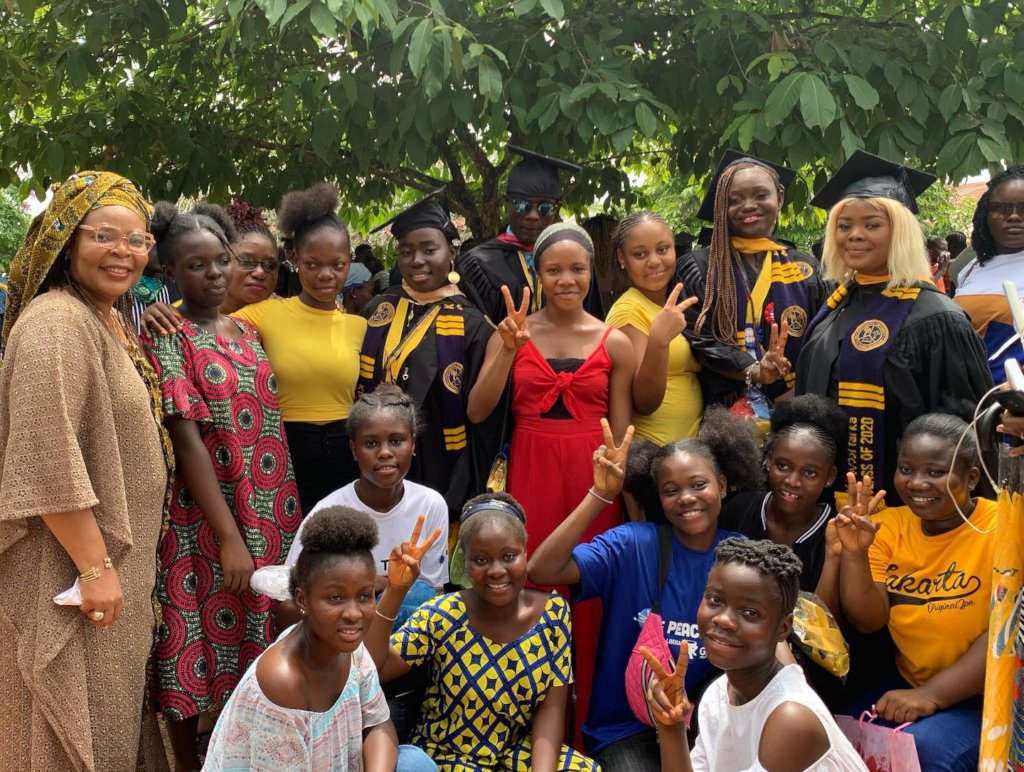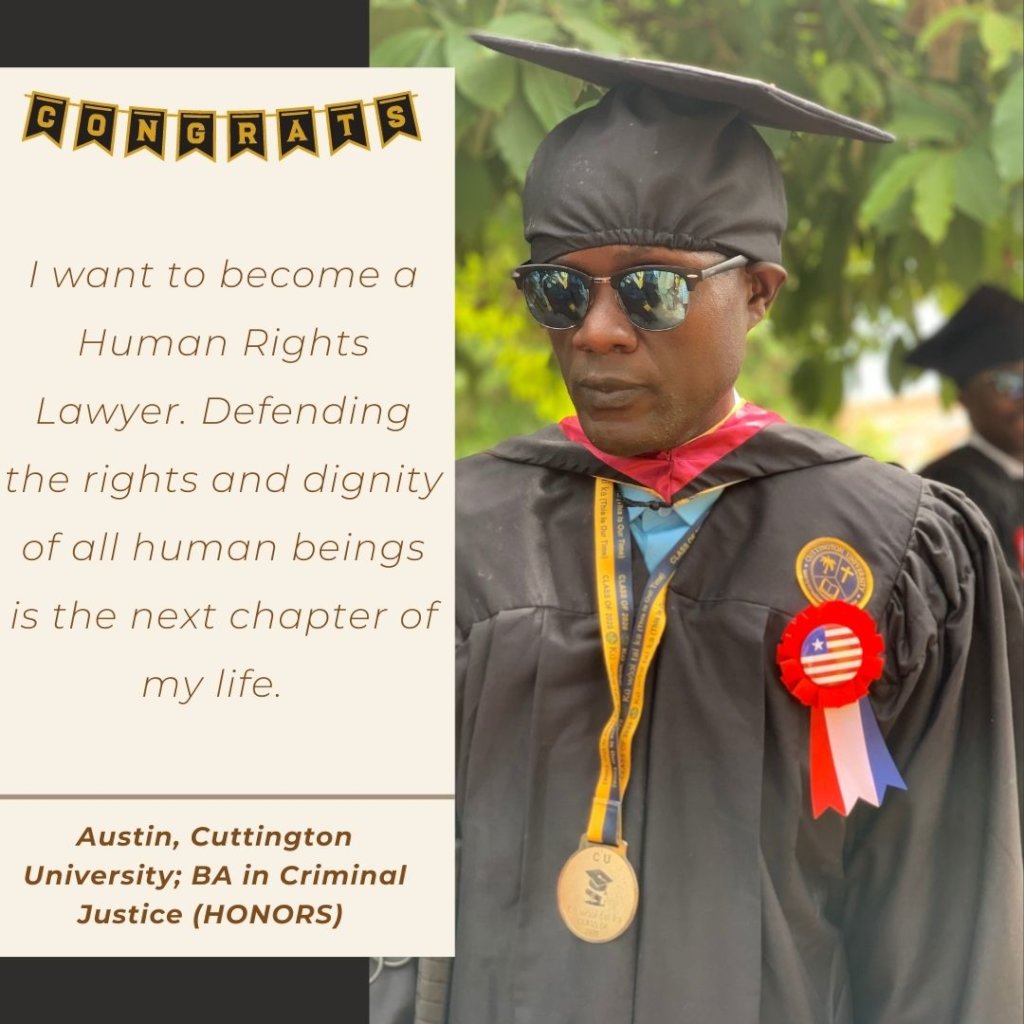 Links: