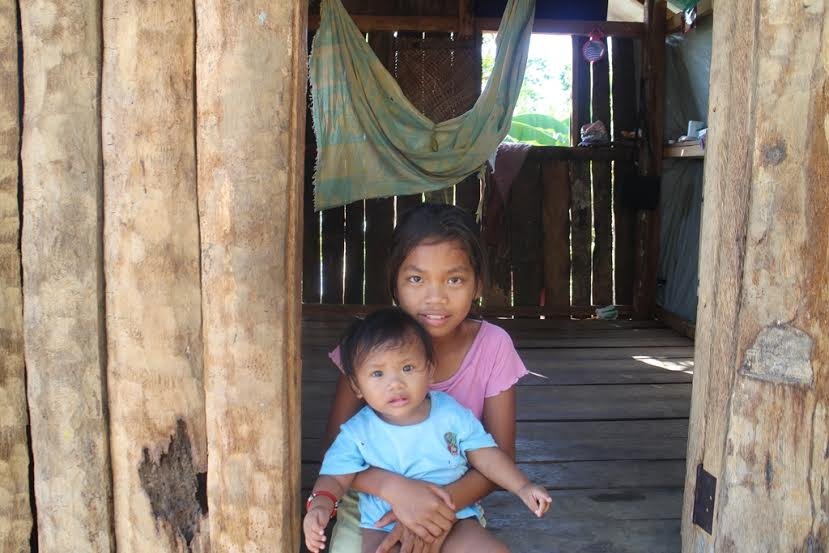 Typhoon Haiyan Filipino Home Building Project
The Filipino Typhoon Haiyan home-building project is progressing very well. We managed to build new homes for survivors living in lean-to's and "houses" fit only for animals such as goats or pigs. Please the pictures of Berto and Mariett living in their lean to and then their new house now under construction and nearly finished at the end of this report.The much appreciated donation from the fundraising appeal will build a house for the 2 children in the picture above.
Change Lives with English Education
On behalf of IDV and all the students at the English in Mind (EIM) Institute in Haiti I would like to sincerely thank you for your generous donation to Change Lives with English Education. Although attendance fluctuates a little the EIM Institute teaches English as a vocational skill to around 150 adults in Port-au-Prince.
Unlike other schools the EIM year runs from January to December and this means that the students have just finished the first quarter of the 2015 year. For our new students, or those who moved up a level in January, the first few months can be tough as they get used to learning in a new class. As we move into April though the students have fully settled in to their new classes and are now all progressing really well. With each week that passes the students are improving their English, a skill which is highly sought after in a country which has otherwise chronically high unemployment.
Thanks so much for supporting the EIM Institute and allowing our students to work towards dignified living wage employment.
Warm Regards
Andy Chaggar
Chief Executive Officer,
International Disaster Volunteers (IDV).
The New Orleans Citizen Participation Project
Civic engagement remains essential to the full revitalization of New Orleans, and despite some challenges, we are making significant progress toward creating meaningful opportunities for people to participate. We are in the very final stages of completing a website that will allow any resident to track the city's budget to actual spending (by individual department) going back to 2007; understanding the city's budget is vital in order for residents to provide input into future spending decisions. To that end, we have begun work on a second website that will enable residents to create their own version of the city budget; the results will be provided to the city each year as it compiles the next year's budget. We are also in the process of making some improvements to the city's main resident input vehicle, the Neighborhood Participation Plan, with the changes scheduled to be adopted by the end of the month.
Thank you
Keith G.C. Twitchell, President
Committee for a Better New Orleans