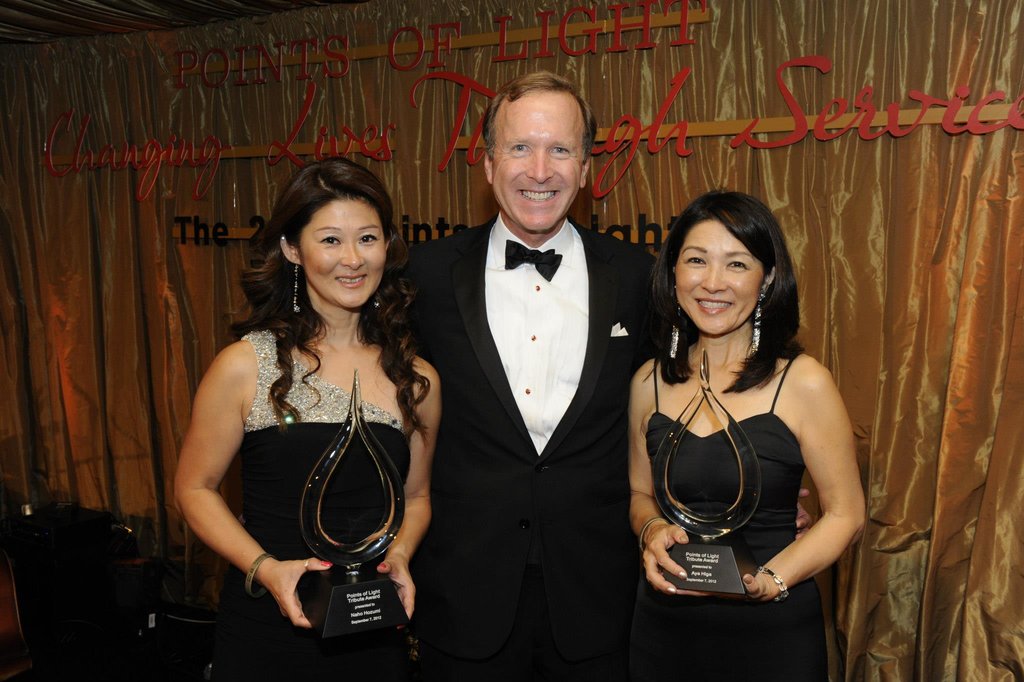 Thank you very much for all your tremendous support which means so much to the people of Tohoku. In September, Hands on Tokyo received the 2012 Points of Light Tribute Award for our continued Tohoku relief activities and, in November, we received a Certificate of Appreciation from the Ogatsu Rebuilding City Planning Committee. These awards recognize the importance of your generous donations and the hard work of many dedicated volunteers. We cannot do what we do without your support and, in the spirit of the American Thanksgiving holidays, we are very grateful for your continued support.
Since our last report, we made 5 relief trips to Tohoku and held activities and events with more than 60 volunteers, benefiting nearly 500 people.
We are very pleased to report that, since the groundbreaking ceremony on August 28th, the construction of the
Ogatsu Community Center is well underway. We were very excited to see the progress during our last volunteer trip on November 17th/18th as shown in the photograph below. In October, volunteers were able to contribute by removing spoiled boards from building frames so that the frames could still be used. We hope that – with your generous support – Hands on Tokyo volunteers will be able to continue to assist with carpentry, painting and landscaping activities during the construction phase and then with ongoing community events once the new Community Center opens around February 2013. As the tsunami washed away so many of the public and community buildings, this has been a tremendous milestone for the people of Ogatsu.
The construction of this Community Center represents in a very real way the rebuilding of their community. Once completed, it will house a library, a café run by local residents, offices for the Machizukuri Council and the
Recovery Project Committee, space for the preservation of local industry and traditional culture (such as fishing and ink stone crafts) and study and recreational areas.
A key part of our current volunteer activities in Tohoku involves supporting and encouraging local residents as
they continue to rebuild their lives. For example, we continue to support local farmers in Yamamoto-cho, in rebuilding their business. Since our last report, Hands on Tokyo volunteers have helped them clear new land and
build a few more greenhouses so that they can grow more and different types of vegetables. We hope that Hands on Tokyo volunteers will be able to continue to support these and other local farmers and businesses after the new
year.
Hands on Tokyo volunteers also helped on two occasions to clean Arahama Beach (outside Ogatsu), which brought visitors and needed commerce to the local area prior to the March 11th disasters. The tsunami and subsequent typhoons washed away nearly one-third of the beach and left many branches and other debris on the beach. It was amazing to see how much of the natural beauty was restored after Hands on Tokyo volunteers finished working at the end of each day. We hope such efforts will further encourage the local community and encourage visitors to return to the Ogatsu area.
Hands on Tokyo volunteers also ran four cafes at festivals in Ogatsu and temporary housing in Yamamoto-cho – serving yakisoba, pancakes with fruit and whipped cream, hot dogs, sweets and hot drinks. The cafes are tremendously popular with many local residents stopping by to enjoy the food and camaraderie. At each festival, we
served more than 300 hot drinks including freshly brewed coffee! Food and beverages help people relax in an otherwise stressful environment and bring people together to share information and to simply say hello. As so many
people are still living in temporary housing in locations quite far from their former neighbors and support networks, Hands on Tokyo remains very committed to further supporting and encouraging the people of Ogatsu through cafes and other activities. Thank you in advance for making this possible through your generous donations.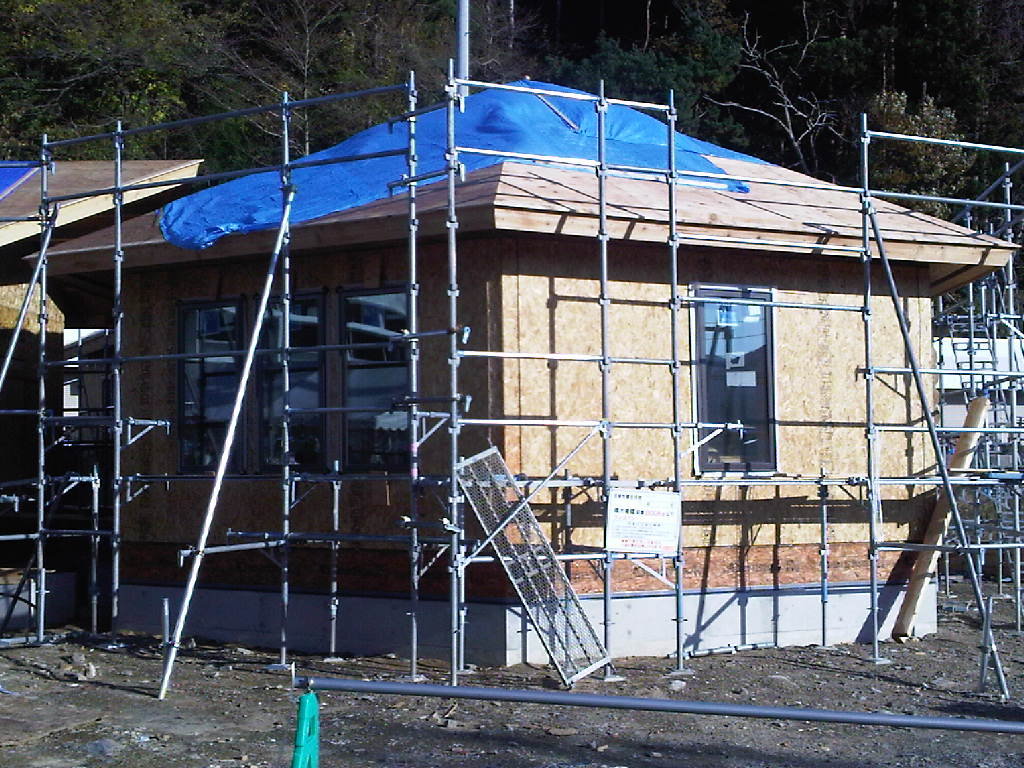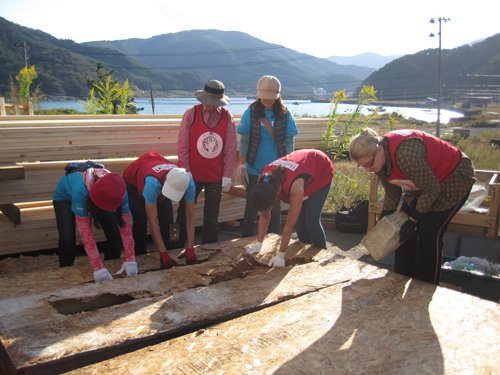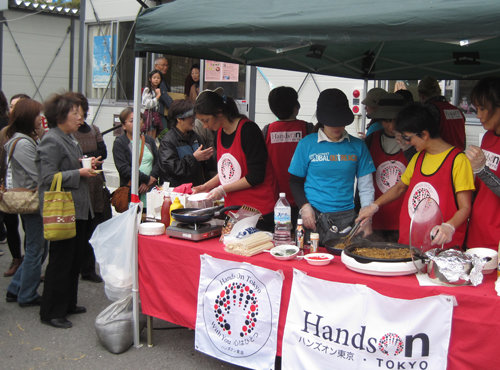 Links: