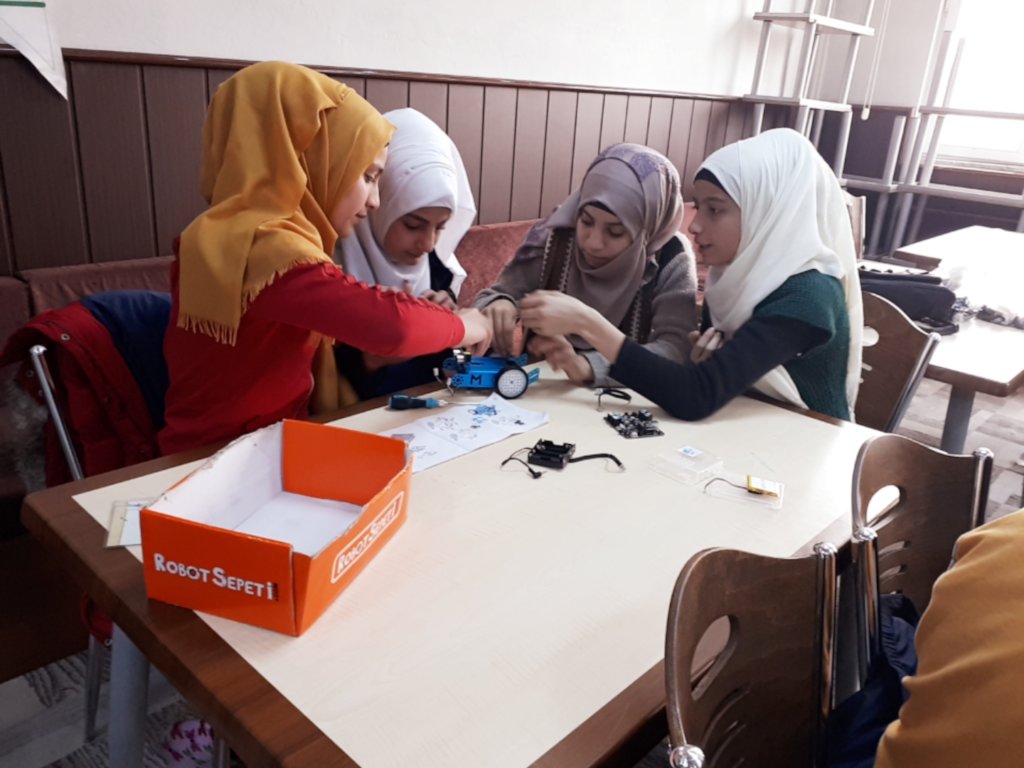 Throughout the year in 2020, Télécoms Sans Frontières had to adapt its Lab4Future activities to the restrictions put in place due to COVID-19.
In fact, this program which contains 4 workshops (computing and Internet, programming and robotics, electricity, and fabrication) requires students to be physically together, allowing them both to use robots, computers, tablets, and other instruments provided by TSF, but also peer-to-peer collaboration, which also fosters teamwork. It is therefore important that children be together to do these activities.
However, once COVID-19 hit and the centers with which we partner in Turkey were closed, we decided to adapt the system so they could continue learning at home. Our local team remains in contact with the parents of the children through the use of WhatsApp groups.regular videoconferences, . This allows them to continue their learning in Computer Science, programming and 3D Design.. The local TSF staff regularly send resources, exercises and video tutorials to the children, which ensures constant contact with them and allows them to regularly give them feedback on their work.
Some families do not have access to the Internet or do not have smartphones or computers at home. In order to not disadvantage those who do not have these resources and make up for it, TSF provided free Internet data packages and tablets so that everyone can continue their distance learning. The adaptation to distance learning was a success: 80% of the pupils are active and the parents are satisfied with the process.
In October the centers were able to reopen, all the while respecting all sanitary measures necessary to ensure both children and teachers stayed safe. This allowed some children to come back and benefit from learning with their peers. It has been an excellent opportunity for them to be able to meet again their friends and teachers in person, exchange with them and ask additional questions on the work done from home.
Unfortunately, in November the centers had to close again given a worsening COVID-19 situation. This did not stop us, as we once again adapted to those restrictions and moved back to distant learning. We are constantly monitoring the situation to always ensure the safety of our staff and the children while continuing to offer them the opportunity to continue their education. In the coming weeks the classes will thus be most likely conducted in a hybrid mode that will change depending on the COVID-19 restrictions.