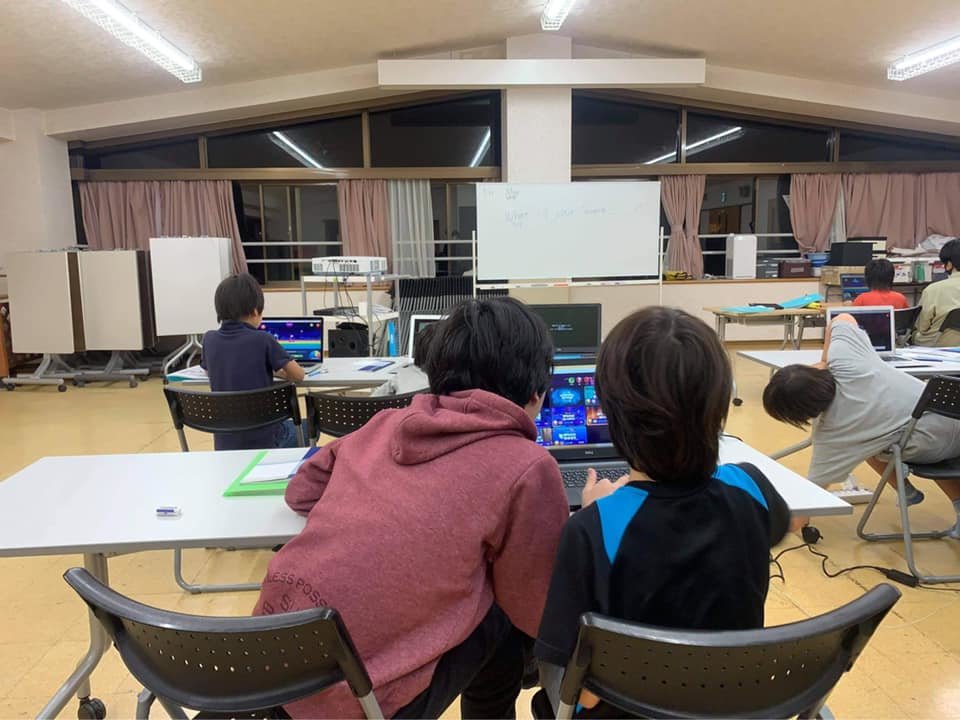 We continue in this space and are finding the children we support are able to pick up on new ideas and run with them quickly.
While we are not an English language NPO, we use English software to bring the use of computers alive.
The younger kids are still learning where the keys are on the keyboard, they are adjusting their motor skills to be able to use a trackpad, mouse, and type code.
We currently have lessons both in-person and online. In many cases, the classes are going on in tandem. Monday's we teach Digital Citizenship with the translated material from CommonSense.org and then have the children use the vocabulary which is being introduced. In the latter part of the class, we have them play games online.
Saturdays we have HTML classes, language classes, and conversations between US teenagers who volunteer to teach children in Japan. We have in-person classes in Nagoya as well as weekly online classes with Ruth from JOEE who teaches the younger children with her puppets.
Recently we were approached about hiring our aged-out children to work on tech projects which helps them connect with real-world challenges.
We are also happy to report another 19 years old was just offered a role in a large tech company in Japan when he graduates from his vocational school next year.
It is only with your support we are able to the constant in young children's lives and highly satisfying by working with them throughout their youth and celebrating their victories like a job offer.
Thank you very much for your continued support.