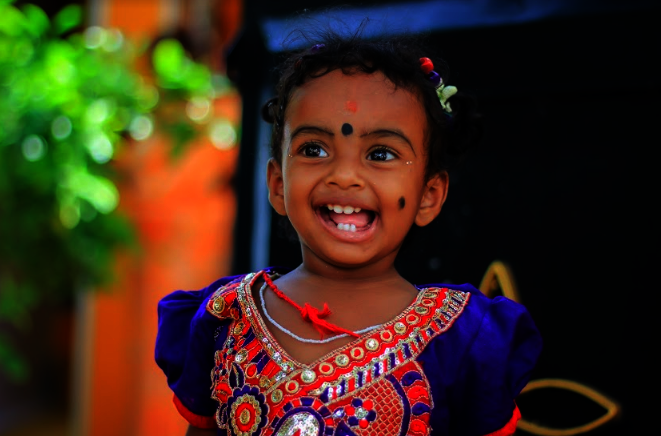 Although our progress toward empowering differently abled children has been limited by a lack of funding, Voice Trust remains hopeful as we continue to leverage our talented staff to improve the lives of people with disabilities in Tamil Nadu.
New Grant Application to Ensure Livelihoods
In connection with prior initiatives, Voice Trust has successfully trained over 50 differently abled adults to create in-demand products. However, people with disabilities—who often face mobility limitations—are frequently unable to sell their wares, and therefore unable to support themselves. Voice Trust staff have been hard at work completing a grant application that would enable these previously trained individuals to sell goods online, integrating them into the supply chain via internet marketplaces. If the grant application is successful, a full-time program manager will oversee the initiative, helping to ensure a stable livelihood for this vulnerable group.
Care Coordination and Community Advocacy
Voice Trust field staff member Victoria has continued her unrelenting commitment to support differently abled people in Tamil Nadu. She coordinates medical care for the mentally ill, and personally escorts patients to hospitals and appointments. She has continued this important work throughout the COVID-19 pandemic, save for a few weeks where she herself was ill with coronavirus. Victoria also continues to make monthly visits to the District Differently Abled Welfare Office in Trichy. She communicates with officials to get the most up to date information regarding government programs for people with disabilities, and then travels around to smaller villages in the district to share any helpful information. Through Victoria's efforts, thousands of people with disabilities have gained access to benefits they may never have learned about, but for her tireless community advocacy.
In Tamil Nadu, the differently abled and their families face a constant struggle. Kids with disabilities that might be easily accommodated in wealthier places remain without wheelchairs, crutches, and hearing aids. These devices could open the door to educational opportunities, and provide housebound, reliant young people with independence and dignity they have never known. Voice Trust has knowledgeable staff on the ground, ready to put your donations toward doing the greatest possible good. If you are unable to make an additional gift to support this project, if you could share this giving opportunity on social media with anyone who might be able to help, it could transform a child's life forever.
Warmly,
Janet Preethi